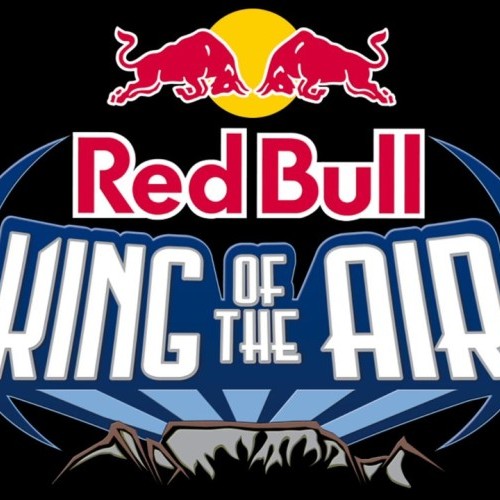 Red Bull King Of The Air 2016 – Day 2 – Full Report, Photos and Replay!
Features / Sun 7th Feb, 2016 @ 9:37 pm
With the conditions far more in keeping with the King of the Air, we were set to enjoy an absolute barnstormer of a day… Strong winds and huge waves have been battering Big Bay and at last, it looks like the Red Bull King Of The Air is going to get the conditions it deserves. The wind is over 30 knots, the waves are huge, and the competitors are hungry for action after waiting since Wednesday for the event to get underway again!
We've written this report as a blow by blow account, so if you want the juicy details then scroll right through to the end of this post, however if you want the whole enchilada then get right into it. The replay of the live stream is below too, so if you missed it sit back and watch the action unfold, it was IMMENSE!
After getting the first round and some of round two completed on Wednesday the first heat on the water was Heat 9. This heat was postponed on Wednesday due to a lack of wind; needless to say by the time the green flag went up the boys were keen to get on the water! This was a sudden death round; one rider would be flagged out after nine minutes of a fifteen-minute heat, and then the remaining two would battle it out for a place in round three. Let's just say everything was to play for here!
Round 2
Heat 9 – Sam Light, Marc Jacobs, Youri Zoon
Sam Light opens the salvo with some huge unhooked airs and mega loops; he's throwing hammers and looking absolutely dominant! Marc Jacobs kicks off with a huge dangle pass and a couple of tasty mega loops to get a score on the board. Youri Zoon seemed to get into the game a little late but throws a solid mega loop to get on the scoreboard! Sam Light has a massive wipeout with 5 minutes to go; he gets horsed downwind like a rag doll, showing everyone just how windy it is out there!
His kites down but he manages to relaunch just as Youri Zoon gets flagged out leaving Sam and Marc to battle it out… Sam Light goes for a quad back roll but butt checks on the landing. Marc gets a sketchy take-off and loses his board but still throws a handle pass on the way down as he crashes. Sam Light throws a front roll mega loop with a late back roll over the top of Marc Jacobs landing it clean to toeside. As the buzzer goes Sam Light hits a massive kicker and goes absolutely huge but stacks it on the landing…
The commentators are as shocked as I am; the judges give the heat to Marc Jacobs, who in my eyes wasn't as powerful as Sam, perhaps his variation won the heat over, but in my eyes Sam was robbed like an old lady in a village post office…
Heat 10 – Oli Sweeney, Steven Akkersdijk, Willem Van Der Meij
Steven was unlucky with the wind on Wednesday and today is going to suit him far more. Early on it is Willem who's looking hot with Oli and Steven keeping their cards closer to their chest than a poker player who's just bet the house.
Oli Sweeney opens his heat with a huge floaty air and then Steven counters with a mega loop with his kite fully below him, the most extreme kite loop we have seen today. His second attempt doesn't go so well though, and he cartwheels through the competition zone. Oli Sweeney pulls the biggest kite loop of the heat and perhaps the biggest of the day but will it be enough to stop him from being flagged out?
Flags down and it is Steven Akkersidjk who gets flagged out, leaving Oli and Willem to battle it out. Oli's bum must be twitching right now; he knows he just has to put a couple more moves on the board to get through to round three… After a couple of minutes of cagey riding, Willem throws a huge mega loop and gets totally level with the kite. Meanwhile, Oli is trading blows like a prize fighter who's on the ropes. This is going to be a tough one to call, but Willem did look strong towards the end of the heat…
The judges get this one dialled and award Willem with the coveted first place and chance to prove himself in round 3. Oli must be gutted, but at least, he held his own and showed everyone what an impressive rider he is!
Round 3
Four riders in each heat, one gets flagged out after nine minutes, three stay on but only two riders go through… Make sense? Good, try and keep up things are about to get hectic!
Heat 11 – Lasse Walker, Jerrie Van De Kop, Antonin Rangin and Andries Fourie
Lasse goes huge with the first move of the heat but crashes his kite and doesn't score. Antonin Rangin is in straps and makes the most of it with a huge board off as he flies the width of Big Bay and the crowd goes nuts. Board off's don't score super highly on the judging sheets, but the crowd eats them up like a fat kid hovering up cake at a birthday party
Jerrie gets level with his kite but doesn't throw a back roll and keeps it simple as a straight balls out mega loop. Andries Fourie throws a solid mega loop on the inside as Jerrie appears to snap his board and he comes to the beach to take another. The flag goes down, and it is Antonin Rangin who goes out. Andries Fourie has a massive jump but absolutely explodes on landing as his board goes flying off and he turns into spray! He gets back on but on his next jump he loses the board mid-air and lands miles away from it.
This leaves Jerrie and Lasse to battle it out, and Lasse throws a huge air and then follows it up with a massive mega loop leaving him right at the bottom of Big Bay. Jerrie's new board has straps on it, and he doesn't look as comfortable without his boots, surely Lasse has this one in the bag, and as the red flag goes up to end the heat it's going to be a tough call for the judges!
Lasse Walker takes the win; Andries Fourie gets second, which seems odd as he spent a lot of time chasing his board and Jerrie, who looked busy the whole heat, is mugged off into third place. It also transpires that Jerrie didn't snap his board, he merely swapped from boots to straps so he could score high on variation. It was a shame as he didn't look as comfortable in the foot hooks… Leason learned I guess!
Heat 12 – Tom Hebert, Reno Romeu, Oswald Smith, Kevin Langeree
This is going to be a big one! Tom Hebert with his NewCal Style goes up against local rider Oswald Smith, Brazilian Reno Romeu and previous winner and hangtime specialist Kevin Langeree. Oswald Smith throws some big mega loops early on, but he's up against the technical onslaught of Kevin Langeree, who opens with a huge board off and then follows up with a massive mega loop. Meanwhile, Tom Hebert is looking busy while Reno looks totally overwhelmed and is yet to put a score on the board…
Oswald Smith goes for the kite loop KGB but stacks it hard on the landing; I reckon he's just snapped his ribs if he's lucky… That was a horrendous stack his internal organs have taken a beating harder than Donald Trump in Iowa! Reno suddenly wakes up and throws an absolutely massive kite loop where he flies the length of Big Bay. Oswald Smith gets carried back to shore, and his flag goes down putting him out of the competition, although he probably wouldn't have been able to continue anyway!
This leaves Reno, Tom and Kevin to throw some shapes as the clock ticks by. Reno goes for a huge mega loop with a late back roll. Tom Hebert needs to wake up and smell the coffee and get himself back into this one! Kevin goes absolutely huge and flies nearly 200m downwind with a late front roll jump but crashes the landing; we're so used to watching him stick those jumps, the crowd seems in shock! Reno goes for another massive mega loop and after a late start, he might just have done enough to make it through…
In the end the judges score it with Kevin Langeree in first, Reno sneaking into second with a last gasp and Tom Hebert ends up down and out in third…
Heat 13 – Aaron Hadlow, Lewis Crathern, Nick Jacobsen and Willem Van Der Meij
Lewis has been training hard for this, and he wants to podium at least, better still, take the big prize. He opens the heat early with two huge mega loops, the second one with a front roll thrown in. Willem goes for a big jump, but Lewis is definitely setting his table out early on in this one!
Aaron Hadlow opens his heat with a straight mega loop and as the previous King, he's got a lot to lose in this heat if it doesn't go well. He throws a huge back roll mega loop to clock up another score. Nick Jacobsen then throws his signature late back roll mega loop one footer! He sticks it clean, that is going to score absolutely huge with the judges, the crowd go nuts, and this is going to be tough for everyone involved…
Nick Jacobsen throws a huge board off right in front of the crowd, while Aaron goes for a big dangle pass but crashes the landing and ditches the kite… Lewis counters with a massive dangle pass; he clears a huge distance and lands it totally clean! Lewis is looking totally unbeatable at the moment; Aaron is going to need to pull out all the stops to ensure he makes it into the semis, as Nick Jacobsen is looking committed too.
Aaron then pulls a big mega loop back roll as Lewis crashes a huge mega loop out the back… Lewis is still on fire though and he seems to be totally dominating but with 1 minute and 23 seconds to go, Aaron pulls the infamous mega loop KGB just when he needs to do it as Nick Jacobsen goes huge with a massive one-footed mega loop. Lewis has got this and perhaps Aaron has done just enough to get second, it's down to the judges and it's going to be tough…
They take their time to make a decision, surely it was close between Nick and Aaron, although true to form it turns out Willem who didn't really seem like he was in the heat takes the third place spot with Nick in fourth? Bizarre is an understatement! Anyway the real money is right and Lewis takes the coveted first place with Aaron in second, they both deserved to be in the semis!
Heat 14 – Jesse Richman, Gijs Wassenaar, Alex Pastor, Marc Jacobs
Jesse Richman has to be the hot favourite for this heat, but you can't be too sure with Marc Jacobs and Alex Pastor on the water as well. Let's not discount newcomer to the event Gijs Wassenaar who had an amazing heat in the first round to progress straight to Round 3! After a delay, while the judges made up their minds over the outcome of the previous heat, we finally get underway. Marc Jacobs is going massive with some big airs and solid loops while Jesse is out hunting out some big scores to ensure he gets into the semi-finals. Alex Pastor and Gijs get some tricks on the board but after the last heat this one is looking like an altogether more subdued affair!
Jesse and Alex trade blows with huge airs, Jesse sticks a few more rotations in on the way down though. Marc Jacobs throws a solid mega loop back roll as Alex Pastor gets flagged out and Jesse throws a huge quad back roll, but he stacks the landing. Gijs has been quietly plugging away and then throws a decent sized mega loop but lands on the white water and stacks hard.
"This is how I like to open a King of the Air heat…. one speed… Full Speed!" – Jesse Richman
Jesse then counters with a huge mega loop late back roll; things are starting to heat up, but the buzzer goes off and it has to be Jesse sitting on the top of this one with second place a close call…
The judges call it right with Jesse in the top spot, Marc in second and through to the semi-finals with Gijs relegated to the beach for the rest of the day.
Semi Finals
This is the same format of Round 3, we have two heats, two riders from each heat will progress to the final, and one rider will be flagged out after 9 minutes of the 15-minute heat…
Heat 15 – Lasse Walker, Aaron Hadlow, Kevin Langaree and Marc Jacobs
Kevin opens early with a solid kite loop and he effortlessly lands it super smoothly. Lasse responds with a big mega loop but Aaron Hadlow counters and goes absolutely massive with a huge stalled mega loop which has to be the highest kite loop of the heat!
Aaron goes big again with a huge Kung Foo handle pass and throws two kite loops on the way down as he lands perfectly; one handed at full speed! A bit of confusion ensues as Marc Jacobs is seen riding a North Vegas, not his usual Switch Legacy kite so something must have happened on the beach to his usual gear. Lasse throws possibly the biggest mega loop of the heat with a late back roll, Aaron hits back with a huge mega loop late back roll as Kevin follows up with the same move again, these guys are going at it like doggers in a Tescos car park…
Aaron pulls the mega loop KGB but this time, he misses the landing with a butt check and then drops the kite. Lasse is looking pretty consistent in this heat; meanwhile, Marc Jacobs seems to be out to lunch… Kevin goes huge once again, and as he lands it cleaner than a soldiers boots on parade day, Marc Jacobs gets flagged out. This leaves Kevin, Aaron and Lasse to duke it out for a place in the finals. This is going to be tougher than a rubbery steak at Applebees to call…
Aaron crashes a big mega loop, and he isn't looking like the five times world champion he is, no doubt he's rattled from the beating he got from Lewis in the previous heat. Kevin smashes in a huge mega loop late back roll and then follows up with a huge board off near the beach. Aaron is looking a little spooked here!
Aaron pulls the mega loop KGB as the buzzer goes but crashes his kite despite landing perfectly… It's going to be a close call for the judges between Lasse and Aaron. Although Lasse had one of the biggest slams at the end heat where he crashed a huge mega loop and got ripped out of his boots! He ends up in the rescue boat, and it's down to the judges to make the right call here…
Kevin Langeree takes it, and Aaron does just enough to sneak into second place like a teenager using his fake idea to buy a beer at the liquor store… Lasse Walker comes in third and is taken back to the beach in the safety boat; let's hope he is OK… It transpires that Marc's kite burst just before his heat, which was why he borrowed a North Vegas…
Heat 16 – Lewis Crathern, Andries Fourie, Jesse Richman and Reno Romeu
The wind is pumping! Jesse opens the gambit with a huge triple back roll covering an enormous distance as his kite helicoptered over his head, and then Reno throws a huge kite loop and lands it cleanly. A split second later Lewis goes for a huge kite loop but has a massive crash; he's injured and Reno rushes in to help ditching his kite so he can be of assistance to Lewis.
Within moments, the heat is postponed and we know things are bad. Lewis went down harder than a granny on a frosty morning with that slam. A couple of minutes later and every rider has ditched their kite and is helping Lewis get to the beach. It's such a shame for Lewis after he dominated his last heat, he loves this event, and he is going to be gutted to go out like that! With loads of people helping Lewis off the water, the crowd waits and the tension is palpable.
Word eventually comes out that Lewis is conscious, but that is the 2016 Red Bull King Of The Air over for him, which is such a shame as he was on fire…
Lewis heads off to hospital, and the event is put on hold for over an hour while we wait for an ambulance to get back to the event site. Safety-first kids! Meanwhile, we tuck into a beer and some snacks to pass the time!
The heat finally restarts, and Jesse goes huge with a double back roll, Reno opens his account with a ridiculously high kite loop. Andries gets on the board with a high mega loop and a tail grab. Reno hits a big kicker but miss times it slightly, the back roll is hugely inverted, though, that move is definitely going to score points!
Reno is looking hungry in this heat; he's throwing out the moves and racking up the points like a pinball wizard on a Saturday night! Jesse Richman goes for the kite loop handle pass but doesn't make the pass… Reno stomps a huge kite loop; he's got the kite lower and gone higher than anyone else as far as the mega loops are concerned!
Jesse is against the ropes, but he pulls the kite loop handle pass despite a tricky takeoff! Less than a minute to go and Andries has a flurry with a huge air out the back off a massive kicker. Jesse gets an inverted triple front roll on the cards just before the buzzer sounds… It's down to the judges once again, in my eyes Reno got that one with Jesse a close second and Andries third. While the judges deliberate the results, it's time to get ready for the final as the sun sets on the horizon!
The results are in, and it looks like Jesse did enough to win the judges over, Reno goes to the final too while Andries has to settle for third…
Final
Just one victor here, one rider is flagged out after nine minutes, the rest stay on the water to decide who gets the podium spots… You could cut the tension with a knife!
Final – Aaron Hadlow, Kevin Langeree, Jesse Richman and Reno Romeu
What a final we have on the cards, the wind is still pumping, there are some huge kickers rolling in and the crowd is going crazy! We've got three King Of The Air winners all in the same heat and a hungry looking Brazilian out to take some scalps; this is going to be a big one folks!
Jesse opens with two big moves including a big dangle pass with a couple of extra rotations on the way down. Kevin has two tricky take offs and is yet to score an points, which is very unlike him. Reno smashes a big kite loop, but he is going to need to do more than that in a final of this magnitude…
Reno then throws an absolutely massive loop; Aaron counters with the same move, but it isn't quite as big. Then Jesse does a massive kite loop handle pass while suddenly Kevin goes fricking massive; that has to be the biggest jump with the longest hangtime of the event so far! Reno goes for a huge air, but it isn't as big as Kevin's!
Jesse hits a perfect kicker and goes huge; the guys look really hungry to get the height points on the board today! Suddenly Aaron pulls a mega loop KGB on the inside and then Jesse counters with a kite loop front mobe off a kicker! Kevin throws down a huge mega loop late back roll and gets really inverted and tweaked! Aaron then goes for the double Kung Foo handle pass but only makes it a single. Reno goes for a massive kite loop and lands it clean but then gets flagged out…
Jesse unhooks hits the kicker for a kite loop handle pass and looks like he wants the double but crashes out. He ditches the kite and has to get another from his caddy. 3 minutes left, the clock is ticking… Kevin pulls off a massive inverted mega loop with a one footer; he's sticks a solid landing too. Jesse is back in the game with a new kite and goes for another huge handle pass mega loop but crashes while Aaron tries to go for a kite loop pass but lucks out. Aaron is hungry for one last big move but for him and Jesse and Kevin the dice have already been rolled and the buzzer sounds…
That's it folks the end of the King Of The Air for 2016, the three best moves score and the final was full of shock and awe from everyone. It's a tough one to call, Jesse had a few good kite loop handle passes which should score highly, Aaron pulled his signature kite loop KGB, which no one else seems to be able to do and Kevin as ever went absolutely massive.
As the riders gather on the podium, Kevin gets the Mystic Move Of The Event with his mega loop front roll one footer. That's $1000 in his back pocket, but let's wait and see what the podium for the real prize brings us!
Kevin gets third and as Aaron and Jesse wait to hear their name it is Aaron Hadlow who gets called out as the 2016 Red Bull King Of The Air winner!
"I went in there a little bit flat after seeing some of the crashes previously but once the buzzer went I was in the game… I came out the blocks and went for it right from the start and I think that must have done it for me…" – Aaron Hadlow
What an amazing event, keep an eye out on the website for all the videos which are being edited as we speak. We'll be sure to keep you updated about Lasse Walker and Lewis Crathern too.
Until next time folks!
Final Results
1st: Aaron Hadlow
2nd: Jesse Richman
3rd: Kevin Lanagree
4th: Reno Romeu
Mystic Move of the Event
Kevin Langaree – Front Roll Mega Loop One Footer
For more info check out http://www.redbullkingoftheair.com
Rou has been kiting since the sports inception and has been working as an editor and tester for magazines since 2004. He started IKSURFMAG with his brother in 2006 and has tested hundreds of different kites and travelled all over the world to kitesurf. He's a walking encyclopedia of all things kite and is just as passionate about the sport today as he was when he first started!
Featured in this Post
Comments