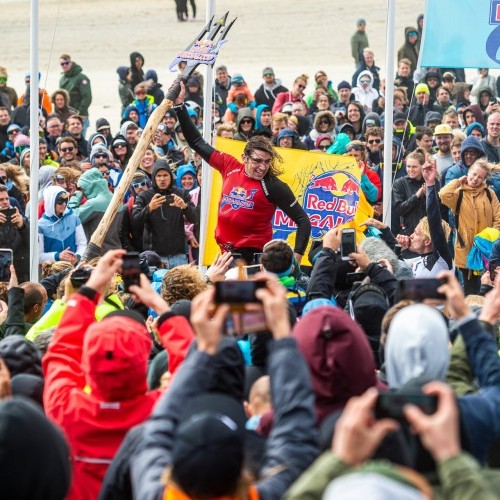 Red Bull Megaloop 2023 – IT'S ON!
Mon 18th Sep, 2023 @ 3:00 pm
EVENT STATUS: 🟢 GREEN LIGHT (24H to event start) 🟢
The wait is finally over! Tomorrow, The Spot in Zandvoort is where you need to be to witness the 16 top Big Air kiteboarders in action – Call in sick and take the day off because you need to watch this!
Win a Commander Twin Tip by Eleveight, CORE's all-new Link harness, or an ultra-light board bag from Prolimit this issue in our FREE subscriber prize draw.
The Riders
Liam Whaley (ESP)
Giel Vlugt (NED)
Jamie Overbeek (NED)
Cohan van Dijk (NED)
Andrea Principi (ITA)
Jeremy Burlando (ESP)
Marc Jacobs (NZL)
Ross-Dillon Player (RSA) – Wild card defending champion
Lasse Walker (NED) – Event wild card
Lorenzo Casati (ITA) – Wild card winner King of the Air 2022
Jason van der Spuy (SA)
Jett Bradshaw (MU)
Joshua Emanuel (SA)
Luca Ceruti (SA)
Timo Boersema
Stijn Mul
Tune in to Red Bull TV at 13:00 UTC+3
Featured in this Post
Comments