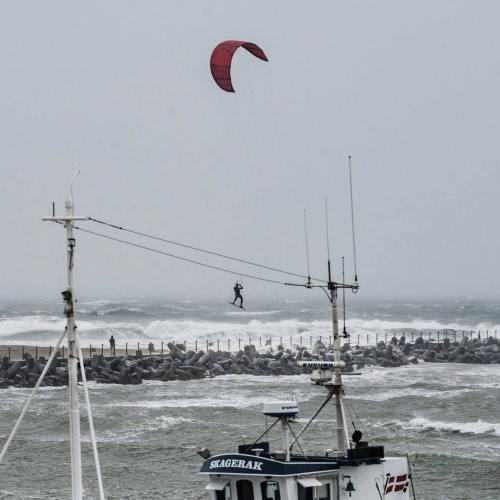 Cold Hawaii Big Air – GREEN LIGHT IS ON!
Wed 14th Sep, 2022 @ 3:00 pm
Win a Commander Twin Tip by Eleveight, CORE's all-new Link harness, or an ultra-light board bag from Prolimit this issue in our FREE subscriber prize draw.
Are you ready? Because the GREEN LIGHT is ON for the Cold Hawaii Big Air on Thursday, 15th September! Here's a reminder of last year's mayhem!
This year, reigning champion Liam Whaley will defend his title against the likes of home favourite Nick Jacobsen, current World Champion Andrea Principi and last year's stand-out rookies: Lorenzo Casati and Jamie Overbeek.
The Riders:
Timo Boersma, NL
Jett Bradshaw, ZA
Simon Bruhn, GER
Jeremy Burlando,ES
Lorenzo Casati, IT
Luca Ceruti, ZA
Nico Gambier, FRA
Aaron Hadlow, UK
Mikkel Hansen, DK
Clement Huot, FR
Nick Jacobsen, DK
Kevin Langeree, NL
Jamie Overbeek, NL
Andrea Principi, IT
Edgar Ulrich, FRA
Giel Vlugt, NL
Lasse Walker, NL
Liam Whaley, ES
For more information on the 2022 Cold Hawaii, please click here.
Featured in this Post
Comments