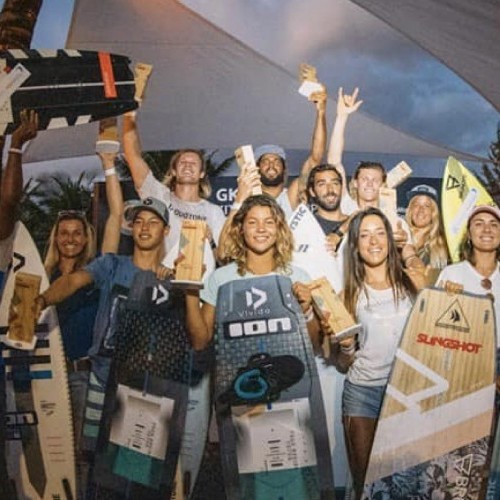 Welcome to the Super Kite Ilha do Guajiru 2020 – GKA Freestyle Super Grand Slam – Day 1
Tue 17th Nov, 2020 @ 3:00 pm
Welcome to the Super Kite Ilha do Guajiru 2020 – GKA Freestyle Super Grand Slam - Day 1
The Superkite Brasil 2020 kicks off today at Ilha do Guajiru and GKA crew and the athletes can't wait to get back on the water! Follow all the action LIVE on the GKA website, Facebook and Instagram page tomorrow!
Registered Riders (Men)
Valentin Rodriguez
Adeuri Corniel
Liam Whaley
Maxime Chabloz
Carlos Mario
Juan Rodriguez
Alex Neto
Valentin Garat
Erick Anderson
Edgar Ulrich
Karim Mahmoud
Kalu de Sousa
Manoel Soares
Matteo Dorotini
Guilherme Costa
Lorenzo Calcano
Davi Ribeiro
Matheus Mendez
Rafael Maciel
Dennis Peterson
Joao Lucas
Nicolas Gambier
Robin Goetgebuer
Michele Berti Esclapon de Vil
Luca Seer
Registered Riders (Women)
Mikaili Sol
Pippa van Iersel
Rita Arnaus
Paula Novotna
Claudia Leon
Therese Taabbel
Nathalie Lambrecht
Alexandra Torres Cibeira
Estefania Rosa
Dioneia Vieira
Martyna Konkel
Katarzyna Lange
For more information on the GKA Super Kite Ilha do Guajiru 2020, please click here.
Featured in this Post
Comments