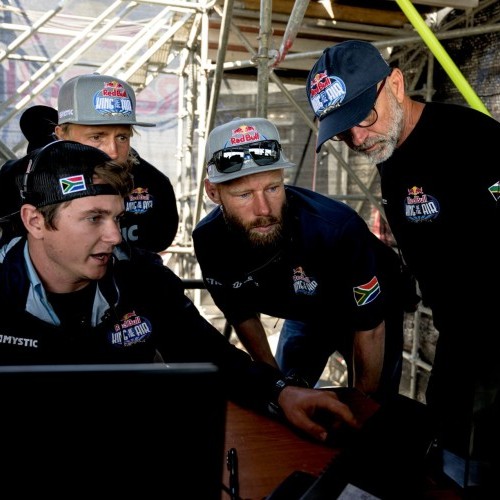 Riders Confirmed for Red Bull King of the Air 2021!
Features / Fri 11th Dec, 2020 @ 10:29 am
It's the news we've all been waiting for… your riders for the Red Bull King of the Air 2021 have been announced after a heated video submission contest!
With all of the uncertainty around events in the past several months, big air fans around the world can breathe a collective sigh of relief. It looks like Red Bull King of the Air will be going ahead in Cape Town, South Africa in 2021! Barring any new travel restrictions, we should see the best of the big air community throwing it down during the windiest days of the window period of January 30 – February 14, 2021.
There is a growing pool of riders that are qualified to go up against the veterans, and we've seen some exciting video submissions from both young riders and names that most of us haven't heard about before. However, there were a very limited amount of spots available for riders entering via the video submissions, and competition was tight.
With 3 of the 4 'Fly To' events cancelled this year, there are only 4 riders that are pre-qualified for KOTA 2021.
Jesse Richman (2020 Winner)
Nick Jacobsen (2nd Place)
Aaron Hadlow (3rd Place)
Kevin Langeree (Winner of Cold Hawaii Games)
The 14 riders joining the lineup that scored the highest in the Video Entry competition and received Wildcard invitations are:
Steven Akkersdijk (NED)
Angely Bouillot (FRA)
Tom Bridge (GBR)
Airton Cozzolino (Cape Verde)
Ulrich Edgar (FRA)
Joshua Emanuel (RSA)
Val Garat (FRA)
Janek Grzegorzewski (POL)
Arthur Guillebert (FRA)
Stig Hoefnagel (NED)
Marc Jacobs (NZ)
Giel Vlugt (NED)
Lasse Walker (NED)
Liam Whaley (ESP)
The panel of judges selected the top video entries by judging the riders on the same criteria as they would if they were performing live during the event. "It was a challenge for the panel," Cantagalli added. "There were so many good video clips, but it's important to remember that Red Bull King of the Air is not 'just' a Big Air contest, our aim is to reward the most complete Big Air rider in the world: the one rider that brings the complete package of height, power, extremity, technicality and innovation to the table on the day. This had to come through in the videos too."
The countdown to Red Bull King of the Air 2021 is on! For more information on the event, visit: https://www.redbull.com/za-en/events/red-bull-king-of-the-air/
Editor at IKSURFMAG, Crystal Veness hails from Canada but is based in South Africa. When she isn't busy kitesurfing or reporting on the latest industry news for the mag, she is kicking back somewhere at a windy kite beach or working on creative media projects.
Featured in this Post
Comments