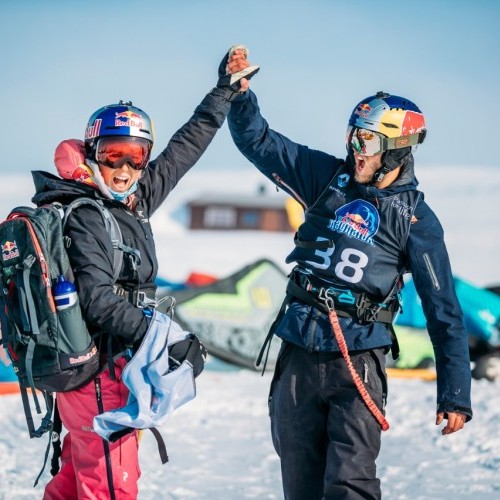 Red Bull Ragnarok 2021 is announced!
Features / Mon 7th Dec, 2020 @ 9:00 pm
While we can't all make it into Red Bull King of the Air, there is a Red Bull kiting competition that is within our reach! Red Bull Ragnarok, the world's largest snow kite competition, is open to registration from all riders. If you're ready to test your mettle and don't mind the cold, this snow kite race could be the event for you.
Red Bull announces the return of Red Bull Ragnarok in 2021, for what will be the 10th edition of the world's largest snow kite competition. The 2021 edition will be the biggest in Ragnarok history, 400 kiters will compete in the over 100km long race.
While the event remains in Norway, the 2021 event will be held at Uvdal Skiresort. The weather window for the 2020 edition will be March 19-21. Ticket sale starts already tomorrow Tuesday Dec 8 @ 6 pm CET. Race tickets cost NOK 1.000,-, or approximately €100.
If the event is cancelled due to Covid-19, all participants will receive a full refund for the entry fee.
For registration and more information, please see:
Website: www.redbullragnarok.com
FB Event: https://www.facebook.com/events/860938111343063/
All photos by Ydwer via the Red Bull Content Pool.
Editor at IKSURFMAG, Crystal Veness hails from Canada but is based in South Africa. When she isn't busy kitesurfing or reporting on the latest industry news for the mag, she is kicking back somewhere at a windy kite beach or working on creative media projects.
Featured in this Post
Comments