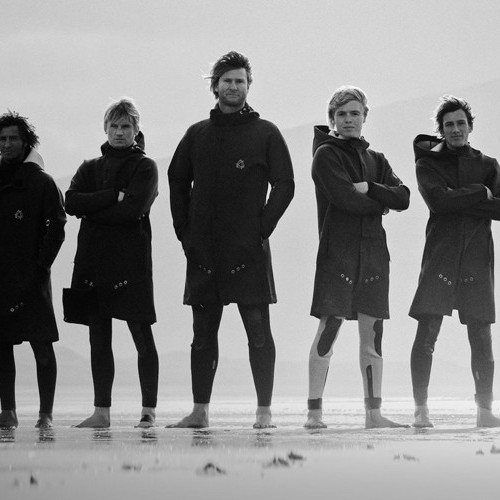 20 Years of Mystic
Sat 17th Dec, 2022 @ 9:00 pm
Win a Custom Designed Ozone Twin Tip this issue in our FREE subscriber prize draw.
20 Years of Mystic – Relive their journey!
Back when we got started in 2002, we had no idea what we were in for. We were young––wrecking our bodies on the water, and realized we'd need proper gear to match our ambition. So, we put our hearts and souls into Mystic to make that happen.

Over the last 20 years, Mystic's evolved to become bigger than we ever dreamed. Time to pay tribute to the journey we've been on, and to everybody who made us what we are today.
Here's to 20 years of Mystic. It's been a hell of a ride. A mind-blowing evolution. Thanks for the shared vision and passion cause none of it would have been possible without you. Time to pay tribute to the journey we've been on.
Outspoken: The Story of Mystic and Its People
The untold story was brought to life. To honour our legacy, we've created a book. Outspoken is a collection of images and anecdotes that recounts Mystic's early days, memorable photoshoots, breakthrough products, milestones, events, people, and team riders that made the brand what it is today.
One time only. Limited stock is available.
2002: Mystic kicks off with its first-ever kite harness, the Darkrider
2005: Warrior harness is launched
2007: First-ever Mystic photoshoot in Ireland
2010: The women's collection is launched, and Mystic enters the wakeboarding market
2012: Mystic introduces a new logo
2013: Atlantic Kite Crossing is completed
2015: Mystic co-/sponsors Red Bull Harbour Reach and KOTA for the first time
2017: Break Boundaries is introduced, and Majestic X is launched as Mystic's first hardshell harness
2020: The Stealth is launched as the first non-water-absorbing hardshell harness
2022: Mystic celebrates 20 years and is the best kitesurfing accessories brand 10x in a row.
Here's to two decades of trying, testing, innovating, pushing, winning, losing, and everything in between!
To view all Mystic products, please click here.
Featured in this Post
Comments