Have you heard of Chapter One yet? Either way you need to take a look at this! EyEFORcE are a very talented film production company from Holland and they have a strong vision for 2015. The want to create a cinematic masterpiece to showcase the best riders in the world doing the best sport in the world pure and simple.
This isn't a wakestyle edit, or a wave clip, this is a full length movie highlighting the many styles of riding that we all enjoy. Eyeforce have the skills to pull it off to, with movies like Hidden Lines, Forward and Brave in their catalogue these guys are the real deal.
They are running a Kickstarter funding campaign to get the movie to the next stage, and you can get involved too! All to often we watch 3 0r 4 minute edits online, for free, and they are always of varying quality. Remember the days when we would buy films like "Spare Change" "Unhooked" and "Ten4" from your local kite shop? For the cost of a few beers you can get the new movie as a high definition download, or for a cocktail more you can get a real life DVD of the movie sent to your door!
In recent years this shift towards the popcorn 5 minute online experience has eroded the quality of the films that used to be released on an annual basis. When was the last time anyone made a full length kitesurfing DVD and put it on sale? Perhaps now is the time to get involved at some level, there are lots of options on the Kickstarter page, including a deal to spend a week with the stars of the movie and go to the premier in Cape Town!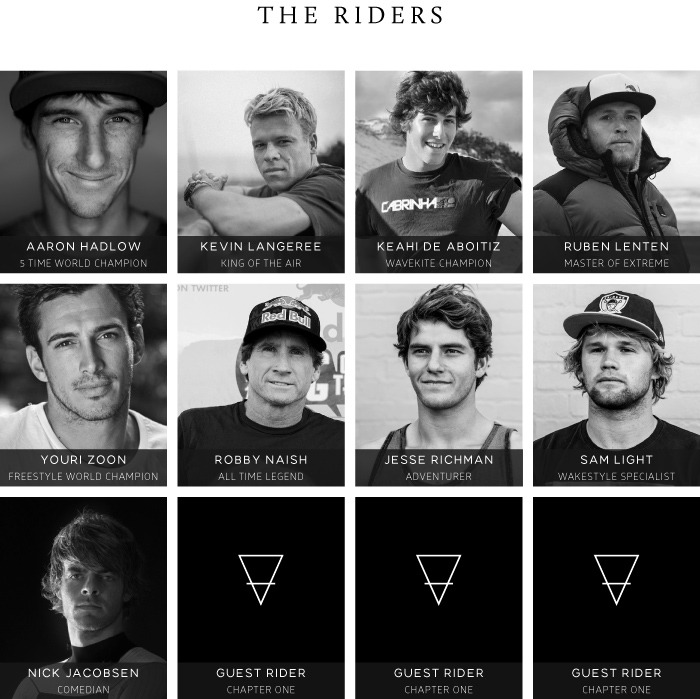 We're on board with this great project and we hope you will be too, if their previous movies are anything to go by this will be well worth the investment, so what are you waiting for? Buy a BluRay, DVD or at least a download copy today and pass this on to your kiting buddies.
Featured in this Post
Comments