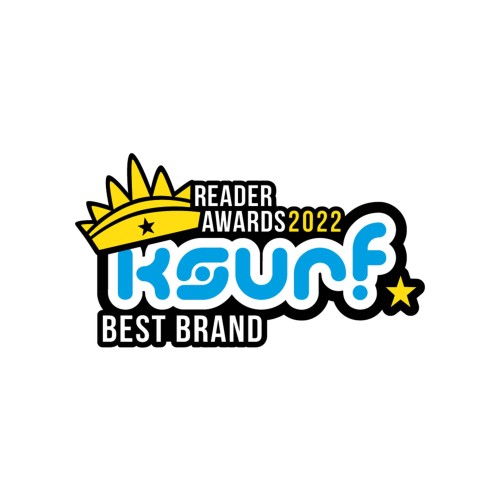 Kitesurfing Readers Awards Results 2022
Mon 20th Feb, 2023 @ 12:43 pm
Best Kitesurfing Brand of 2022
As one of the highest accolades in the kitesurfing industry, the Best Kitesurfing Brand is one of our most coveted awards! This year saw 3 brands battling it out for the top spot in the closest 3-way race we have ever had! With F-ONE and North hot on their heels, it was a narrow but well-deserved win for Duotone Kiteboarding, returning champions and winner of Best Kitesurfing Brand for the 3rd year in a row. In 2022, Duotone showed continued domination on the competition circuit in freestyle, big air, and wave. They continued to innovate with products, expanding their SLS and D/LAB ranges. And, they have gone to great lengths to create valuable and interactive content for the industry, including the free-to-use Duotone Academy App and a plethora of top-quality video content!
Congratulations to everyone on the team and behind the scenes at Duotone Kiteboarding!
To view the full results, click here.
Best Male Kitesurfer of 2022
Big air legends have been on top for the past several years of the Readers Awards, but not this year! For 2022, there was a major shakeup in the riders that you voted as your Best Male Kitesurfer, with the top 3 including a big air rider, a World Champion racer, and your winner… freestyle World Champion Gianmaria Coccoluto! This talented Italian athlete and Duotone Kiteboarding International team rider has been dedicated to freestyle from the start. After being on the competition scene for several years and winning 6 Italian titles, he finally claimed his first World Championship, showing that hard work and dedication pays off. To anyone that says "Freestyle is Dead", Coccoluto is your proof that it isn't, because our Best Male Kitesurfer of 2022 was chosen by YOU, our readers!
Congratulations, Coccoluto, on another impressive title! 😉
To view the full results, click here.
Best Female Kitesurfer of 2022
For the third time in a row, we're excited to announce that the Best Female Kitesurfer of 2022 is none other than the mega-talented Hannah Whiteley! With a surprise move to the Cabrinha International team, Hannah has had an action-packed year! In 2022, she travelled from Egypt to Scotland to Brazil to Cape Town, where she showed her skill across all kitesurfing disciplines. As one of the most popular kiting athletes in the world with an entertaining, unfiltered vlog to keep us in the loop on her adventures, it's no wonder why Hannah continues to lead the vote. We can't wait to see what 2023 brings for Hannah!
Congratulations on another well-deserved win, Hannah!
To view the full results, click here.
Best Kite Manufacturer of 2022
It's no secret that F-ONE offers something for everyone, and it is understandable why so many of you turned out to vote for F-ONE to win the title of best kite manufacturer. We've watched them put these kites through their paces in the toughest conditions time and time again, we'd say it was a tight call, but it wasn't! They offer a broad range of kites for all disciplines and truly are leading the way when it comes to kites. Massive congratulations on a well-deserved win, F-ONE!
To view the full results, click here.
Best Board Manufacturer of 2022
Duotone grabs the spotlight on the best board manufacturer of 2022! With boards like the Jaime SLS claiming its spot under Lorenzo Casati's feet at this year's Red Bull King of the Air, Mikaili using the Team Series to claim another world title, and James Carew slashing waves on his Pro Session, these boards might actually have super powers! Congratulations, Duotone Kiteboarding, you dominated this category!
To view the full results, click here.
Best Kitesurfing Accessories Brand of 2022
Never in the history of the Readers Awards have we had a brand show such dominance in their category. For the 11th time in a row, in our 11th annual Readers Awards, your Best Kitesurfing Accessories Brand of 2022 is Mystic! While they have always had a clear lead in the voting numbers in the Accessories category, this year, they widened the gap even further, earning more than 50% of the total vote. With an expansive range of harnesses, wetsuits, travel bags, always on-trend apparel, and artistic collaborations and capsule collections, the Mystic brand has had a massive influence on the kiting industry as we know it. With a Pro Team consisting of some of the biggest names in kiteboarding past, present, and future, it's clear that their high-performance accessories have earned the accolades!
Congratulations to everyone on the team at Mystic for 11 years at the top!
To view the full results, click here.
Best Kitesurfing Vlogger of 2022
Ben Beholz is a deserving winner yet again, putting out incredible content from his travels around the world, as well as plenty of tips for kiters to learn from. If you haven't seen his videos yet, you should; they're always entertaining and of high quality, and they're well worth your time.
Well deserved, Ben! Congratulations!
To view the full results, click here.
Best Kitesurfing Video of 2022
Marek, congratulations! THE HITCHHIKER by Marek Rowiski is the (well-deserved) winner as THE BEST film of 2022!
The polish crew left their mark at Taiba Lagoon this summer, and those present can testify to what happened! Marek Rowinski, in particular, was working on something other than freestyle. Something we don't see a lot of these days, and it creates a unique kind of excitement. The kind of excitement that wins awards – Movie by Aleksander Lewandowski.
To view the full results, click here.
Win a Commander Twin Tip by Eleveight, CORE's all-new Link harness, or an ultra-light board bag from Prolimit this issue in our FREE subscriber prize draw.
Mon 20th Feb, 2023 @ 12:43 pm
Featured in this Post
Comments