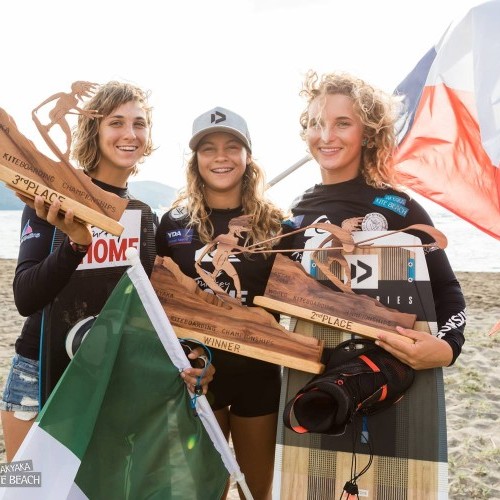 World Kiteboarding Championships, Akyaka – Podium
Sun 9th Sep, 2018 @ 10:00 pm
WKC Turkey is a wrap! An exceptional event, with all athletes performing at an extremely high level. We are witnessing a new generation of rising freestyle talent, and these are exciting times.
The final standings for the event are as follows:
Men:
1st Carlos Mario
2nd Adeuri Corniel
3rd Maxime Chabloz
4th Valentin Rodriguez
5th Youri Zoon
6th Set Teixeria
7th Stefan Spiesberger
8th Alex Pastor
Women:
1st Mikaili Sol
2nd Paula Novotna
3rd Francesca Bagnoli
4th Claudia Leon
Please click here to view the full rankings.
All of the week's action from the LIVE stream can be re-watched on our YouTube Channel.
Thanks to everyone for tuning in, and to the organizers and athletes for this incredible first stop of the WKC.
The next event for the WKC will be held in Dakhla, Morocco in November, stay tuned for updates!
Featured in this Post
Comments