PKRA Panama – Podium Mashup for Single Eliminations
Win a Rival Harness by ION this issue in our FREE subscriber prize draw.
The top spots on the podium were up for grabs today as an intense day of action began promptly at 7:00 am and carried on throughout the afternoon in light onshore winds. Despite the challenging conditions characterized by frequent lulls in wind speed, the anticipation was high as the forecast looked promising to finish the singles and get the double elimination under way.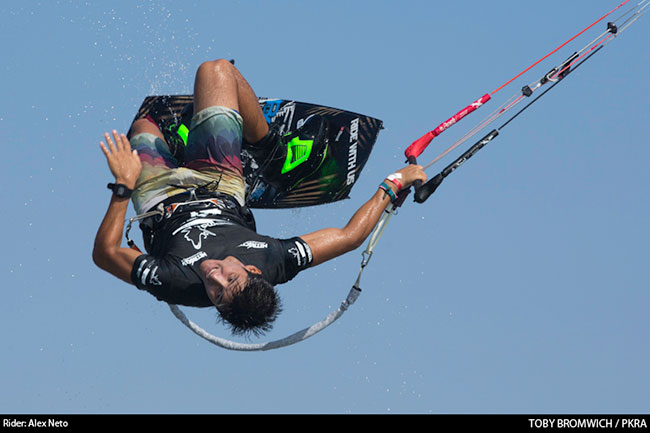 Close heats and outstanding performances highlighted the day's action, while a few surprising upsets reinforced how talented the Dominican and Brazilian competitors really are. With their sights set on the world title, this event serves as their first opportunity to see exactly where they stand and determine how challenging competition will be in 2014.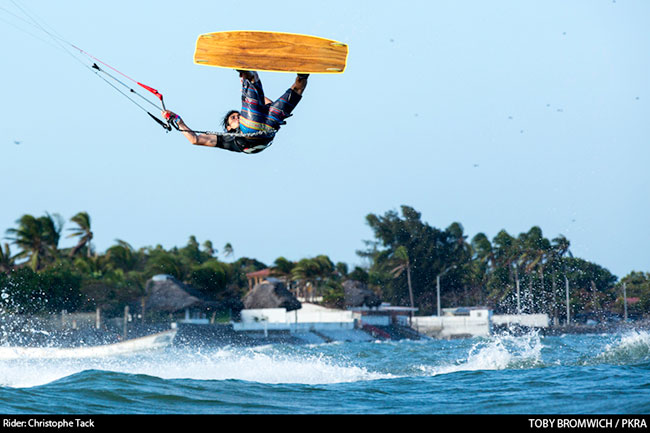 The tenacious Robinson Hilario from the Dominican Republic continued his march up the ladder beating Alberto Rondina and finally ousting Aaron Hadlow in a nail-biter of a heat by .36 of a points for a 3rd place finish. This comes after Hilario's 2-year hiatus from the PKRA tour.
Making the run all the way to the winner's final was Alex Neto, who earned his first ever PKRA podium spot by beating out Mario Rodwald and Aaron Hadlow, which landed him in the finals. Unfortunately for Neto, his momentum was finally broken by a determined Christophe Tack. Tack's massive S-Mobe 5, Front Blind Mobe, and Blind Judge 5, among others, were no match for the young Brazilian who faltered in the final – giving the first place podium spot to the deserving Belgian rider.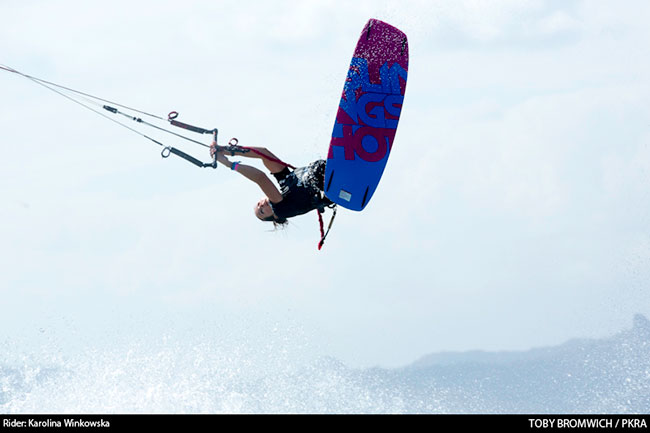 In the women's bracket, Bruna Kajiya rode strongly all the way to the finals and proved that she is back in fighting form after suffering an ACL injury last summer. Her downfall eventually came in her matchup against the determined Karolina Winkowska, who wowed the judges in her final heat, landing the first ever KGB done in competition by a female. Karolina's powerful riding and big tricks, including a high scoring Back Mobe and S-Mobe, earned her an overall heat score of 35.04 pts – the highest scoring women's heat thus far in the event.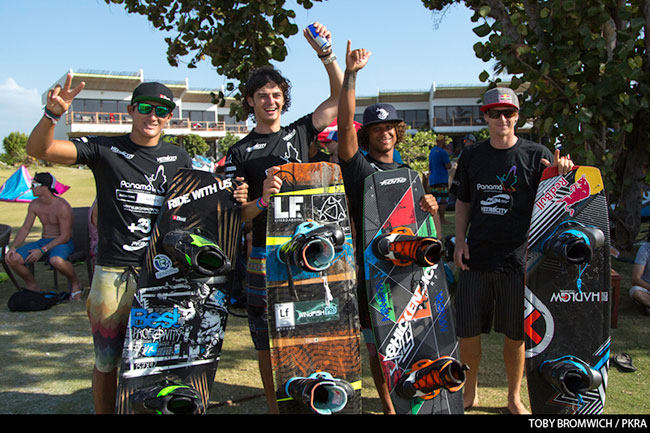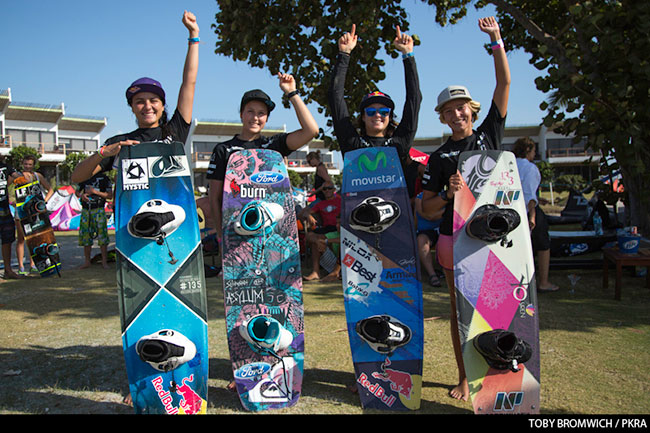 Tomorrow's forecast looks promising to resume the double elimination in the afternoon. The rider's meeting for tomorrow is set for 1:30pm with a first possible start at 2:00 pm.
Stay tuned. to the Facebook and Twitter feeds for the latest results and start times for the live web cast, which can be viewed here.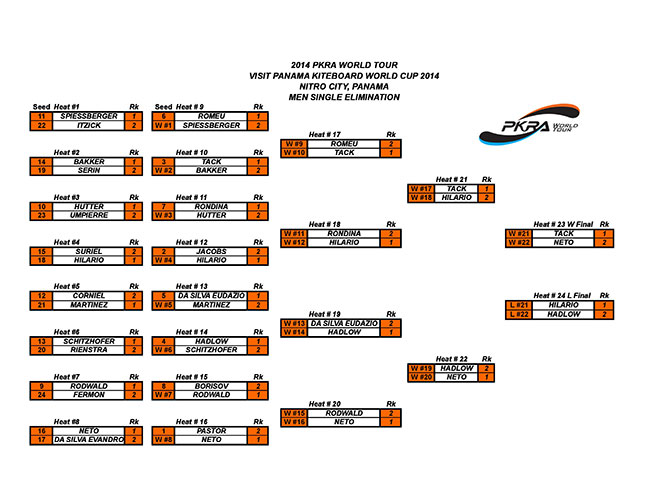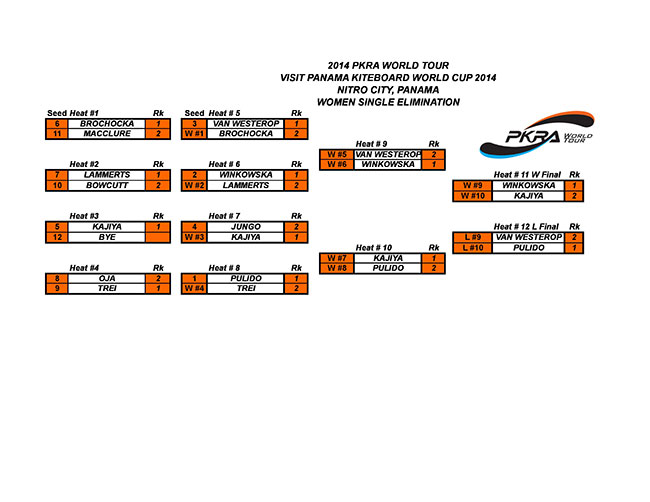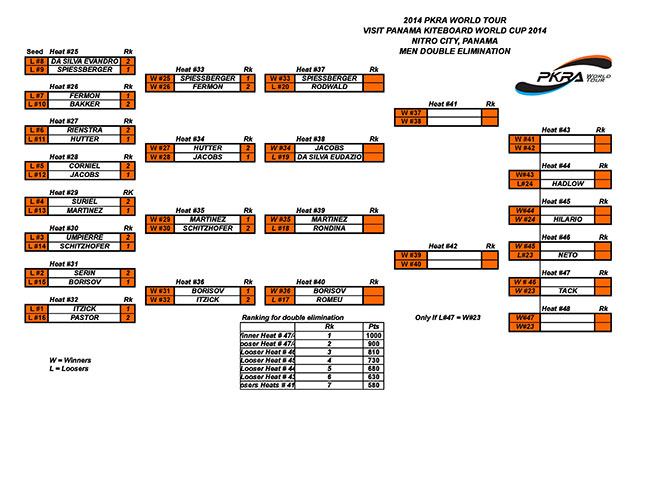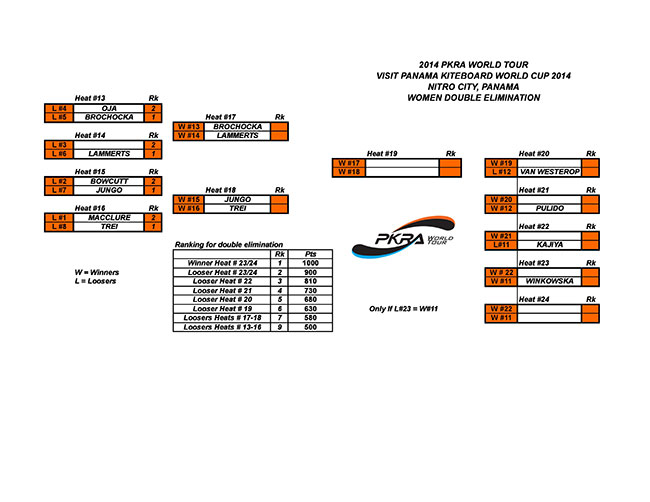 Featured in this Post
Comments