Pastor and Pulido win the 100th PKRA event in Fuerteventura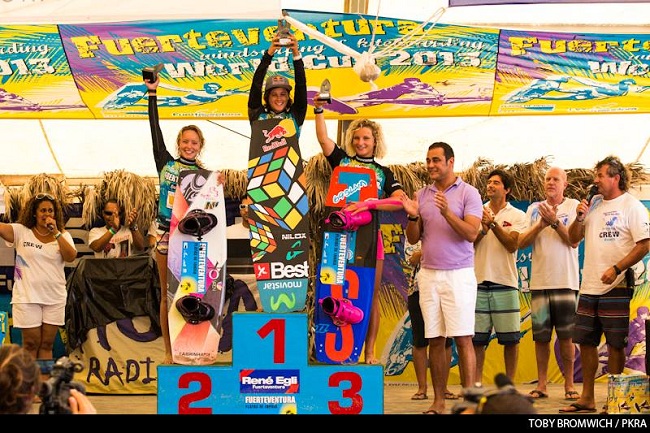 Gisela Pulido and Alex Pastor are the winners of the 100th PKRA event in Fuerteventura. Aaron Hadlow moves back up to 4th and Novotna climbs on the last podium spot. The Fuerteventura winds were full on, with men riding in between 5 to 7meter kites and girls were on 5 and 6 meter kites. Alex Pastor and Hadlow had the strongest heats of the day, with Gisela Pulido needing two heats to defeat Annabel Van Westrop. Alex Pastor takes a commanding lead in the overall points ranking while Gisela Pulido regains the lead from Karolina Winkowska.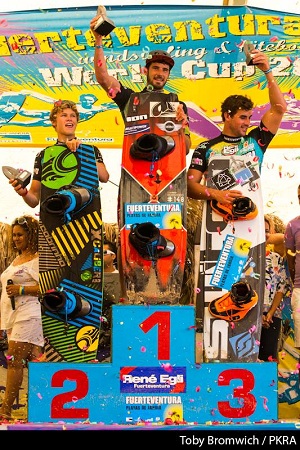 Special thanks to all the riders and staff that took part in this historic PKRA event. All the riders that took part in the slalom, trials, single and double elimination did a great job to make this one of the best PKRA's ever.
The competition started at 11:00 am with Aaron Hadlow taking on Madson. Aaron had a big back mobe 5 and front blind to advance over Madson with cleaner execution. Next Reno Romeu took on Christophe Tack, Tack won by just one point by having a little more power and commitment into the tricks. The girls hit the water next; Jungo and Menardo advanced and faced off in heat to determine the 5th and 6th place. Jungo was landing powerful S-bends to defeat the young Italian. The Hadlow Vs Tack heat was another close one with Aaron Scoring a 32.39 with a massive front blind and back mobe. This set the pace early in the heat and Tack was unable to catch up.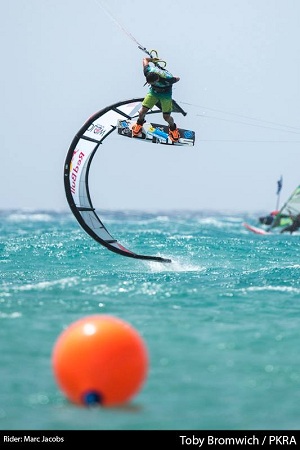 With the top 4 riders already in position, it was up to Jungo and Hadlow to dethrone them from their position. Jungo was unable to matches Novotna's power and Paula was poised to go after Victoria Rosinska on the Podium. Hadlow charged hard and put a lot of pressure on Da Silva who was only able to land four tricks out of the five needed to score a maximum amount of points.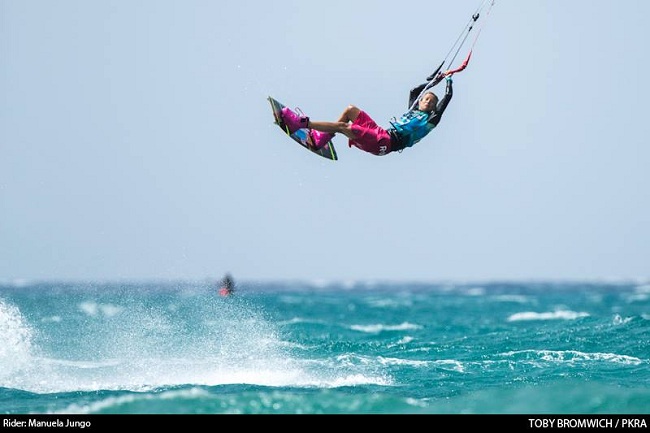 Now it was down to the top three to defend their position from the challengers. Hadlow was first to take a crack at Marc Jacobs, but seemed to run out of steam. He could not get the consistency that he had shown in his previous three heats and Marc Jacobs went about landing his extremely powerful hinterberger mobes and S-1. This left Marc on the podium with a chance to defeat Liam Whaley to go Challenge Alex Pastor. Liam Whaley was not going to give his spot away so easily and landed a great S-3 and back mobe to defeat Marc who crashed too many tricks.
On the women's side Annabel Van Westerop was on fire, landing a perfect blind judge and S-1 pass to defeat Paula Novotna. In the first final Annabel did just enough to advance over Gisela who only landed a blind judge and S-1. The next final Gisela knew what she needed to do to defeat Annabel and charged right out of the gates with a blind Judge, megaloop, 313 and S-bend. Annabel could not keep up with Gisela and had to settle for second while Gisela won the 100th PKRA event and took overall points lead.
The final between Alex Pastor and Liam Whaley was one sided, when Alex came out with a huge blind judge, followed by a perfect Back mobe and S-mobe and finished it off with the highest trick score of the competition a 7.94 for a double s-bend 3. Liam unfortunately crashed his first 7 tricks and by the time he got back into it, the horn had sounded and Alex pastor was the winner of the PKRA Fuerteventura.
The 100th PKRA event and 12th in Fuerteventura was absolutely amazing, with Julien Kerneur and Gisela Pulido first winning the Slalom, followed by two Spanish riders, Gisela Pulido and Alex Pastor winning the freestyle event. If you missed any of the action, checkout all the daily shots, video highlights and raw replays of all the heats and races. Stay informed on facebook and http://www.prokitetour.com for the latest news and event updates.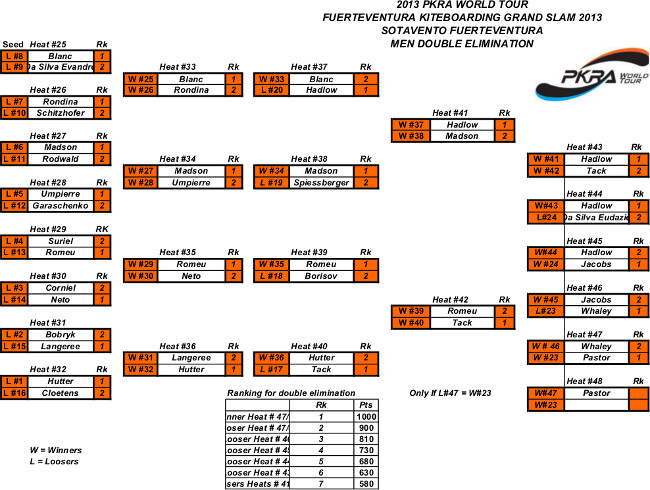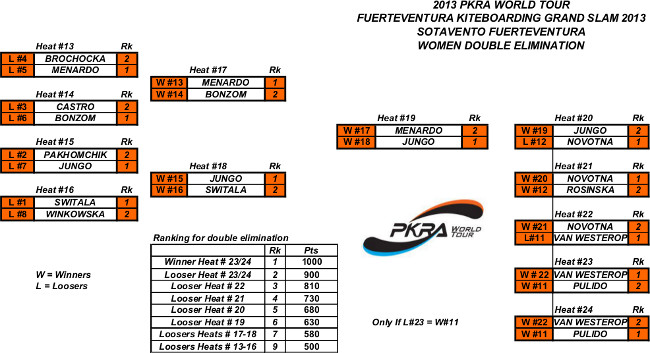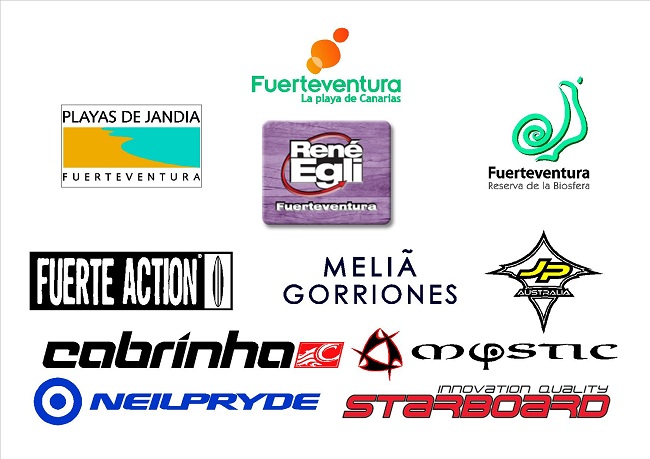 Featured in this Post
Comments