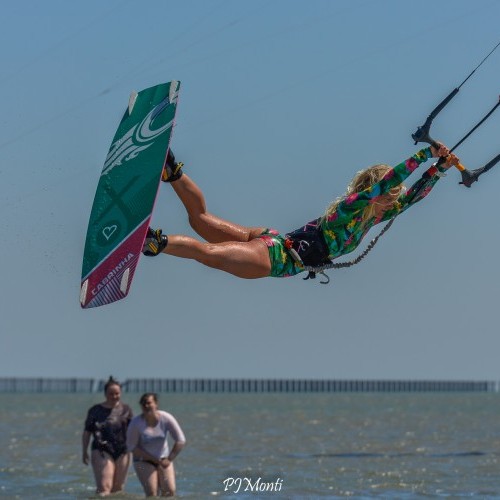 Southend On Sea
United Kingdom
Why Visit?
When thinking of ideal kiting locations, turquoise water, sunshine and consistent winds spring to mind and Great Britain can deliver these despite its poor reputation. Southend On Sea is just a 40-minute train ride from London and offers some of the best flat water spots, with spacious lagoons and flat butter water! There is also an awesome kite community with Essex Kite Club hosting BBQ's, local competitions and many other events to bring kiters together.
Wind and Weather
The wind and weather in GB is a little unpredictable and varies dramatically from one day to the next. Generally, in the winter you'll require a dry suit or 5mm wetsuit as the air temp and water is pretty cold! In summer, you'll only need a 3mm full suit, and on the odd scorcher, you can get away with a shorty wetsuit or even boardies! However, I would pack a vast array of clothing as you never quite know with the English weather.
Getting Around
Southend On Sea is pretty small, and there is a train line running along the entire seafront, which will take you to all of the kiting spots, and it's relatively cheap too. All of the stations are at most a 5-minute walk from the beach. If you have a car, then it's even easier as it's just a straight road, but make sure you check if you require a parking ticket at whichever spot you park at, or ask the locals as they're all super friendly.
Getting There
Southend now has its airport but is currently limited to flights coming in from Europe. However, they are branching out, so it's best to check. The alternatives are Gatwick and Heathrow airport where you can get a taxi or drive to Southend, which takes about 90 minutes. There is also a direct train line from Fenchurch Street in London, which takes 40 minutes and will take you straight to the beach!
Food and Drink
Southend is well known for its traditional fish and chips, but there is a vast range of different restaurants from Chinese restaurants, Indian restaurants, seafood, traditional Sunday roast buffets and pretty much anything else you can think of!
Nightlife
The nightlife in Southend can be pretty full on! There are lots of different nightclubs, bars and pubs, which you can choose from, depending on how hard you want to party. There's also bowling alleys, casinos and cinemas to choose from, so you'll find something that suits you!
No Wind?
Other than an unruly amount of casinos, arcades and ice cream shops, Southend is also home to the world's longest leisure pier. Not only that, there are scenic bike routes, a large shopping high street and mall and theme park all along the seafront! There's also a wakeboard park with a full 5 point cable and system two only a 30-minute drive away, perfect to practice and learn new tricks!
Internet
You'll have more internet than you know what to do with! Most places have free wifi!
Accommodation
With a mix of cute bed and breakfasts, inns and hotels, there's no shortage of places to stay in Southend which overlook the sea! There's also the Essex Kite Park 15 minutes from the beach who offer camping if you were after something a little different!
Featured
If you're looking for the perfect getaway vacation that involves water, beaches, water sports and a serene nightlife, you can't get any better than Boa Vista! It is the must-go-to-location for beach and water lovers. Boa Vista is located on the eastern side of the Cape Verde Islands and is the third largest island in the group. Boa Vista, which…
Hamata is a kitesurf playground with crystal-clear water, a huge waist deep area for beginners and lots of space for the advanced ones to practice new tricks. Unlike other Egyptian spots, it is pretty green and diverse on the water with a scenic mangrove forest upwind of you and three beautiful islands with reefs a little bit further out. The…
Seco Island is a paradise for kitesurfing. It is only a tiny island (400 m x 100 m) in the Sulu Sea, 50 km west of Panay. But despite its size, it has great kiting conditions, delicious food, fantastic sunsets and star-filled night skies. Sunsets are amazing too making this the perfect dream spot. Wind and Weather The wind is blowing almost all year.…
Georgina Monti is an enthusiastic kitesurfer from England, who spends most of her time escaping to the Caribbean for the perfect wind and waves.
Been to Southend On Sea? What did you think?
Where are the Best Kitesurfing Beaches in Southend On Sea?
Shoebury Eastbeach is the most popular of the locations with miles of waist deep water on the dropping tide, this proves the perfect location for beginners and pros alike. With such a vast space, it's rarely crowded, and at low tide, you can walk out to the butter flat lagoons with clean winds from most directions. There is a large grass area for launching and landing which keeps your kit clean and there are always friendly locals ready to lend a hand. At high tide, this spot gets pretty choppy and deep, so we advice only advanced riders ride at high tide. However, if you wait a while for the tide to drop, you'll get dead flat water, so it's always worth the wait!
Wind: All directions except N & NW (offshore)
Waves: No
Shorebreak: No
Uncle Toms Beach is more suitable for intermediate to advanced riders as there are many obstacles above and under the water. This spot provides a much shorter walk out to the lagoons, which are waist to shoulder deep and butter flat. You can ride and enjoy flat water here on the pushing and dropping tide, however we don't advise riding here at high tide as it gets very choppy and there are many obstacles that won't be visible. Close to the beach there are cockle/muscle beds so avoid these areas and if you're walking out at low tide, use the sandy path next to the pipe that runs perpendicular to the beach. Alternatively, you can wear booties and they'll protect your feet.
Wind: All directions except NW, N, NE, E (offshore)
Waves: No

Shorebreak:No
On a SW or W, the Ray is one of the best spots offering dead flat water protected by a large sand bar with deep water, perfect for freestyle. You will often be joined by inquisitive seals coming to see what the commotion is about. The deep water sandbar is about a 10 minute walk out at low tide and the path can be a little rough on your feet, so either wear shoes and leave them on the sandbar (as long as you have the tide times correct) or wear booties.
Wind: SW & W winds work best for this spot
Waves: No
Shorebreak: No
When is the Best Time to go Kitesurfing in Southend On Sea?
The windy months to go kitesurfing in Southend On Sea are January, February, March, April, August, September, October, November, December
Statistics
Do you know a good kitesurfing school here?
Kitesurfing Videos and News in Southend On Sea
5 years ago
CR:X is an innovative, versatile kite racing platform that features a convertible board that can be switched between fin and foil modes. Multiple modes mean…