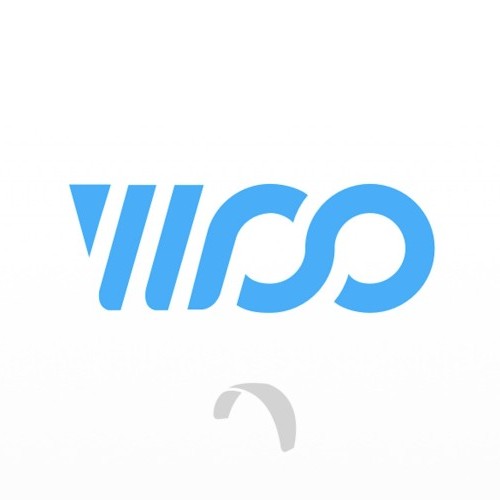 Counting Down to WOO Worlds!
Fri 13th Aug, 2021 @ 6:00 pm
We love the daily battles on WOO, the progression it's spurred in all of us, and the community that's come together to share sessions on WOO, so once a year, WOO is going to raise the stakes! The WOO Worlds is a celebration of the gals and guys that shred in all corners of the globe, and it's an opportunity to get creative with who a kite competition is for and how it's run.
The prize money of WOO Worlds is 30,000 US dollars; participants can additionally win kites and bars by brands such as Core, Duotone, Eleveight, Flysurfer and Ocean Rodeo. The complete kite sets will be raffled among all participants of the WOO Worlds contest. The contest will take place in different categories; even amateur kiters have a good chance of winning. Want a piece of that? Read on for an intro to the format, or jump over to the rules for all the details on WOO Worlds 2021.
How to participate?
WOO Worlds will run in September on the WOO App and at wooworlds.com. Any kiter from anywhere in the world can participate in the disciplines below. For disciplines that are jumping based, you'll need a WOO Sensor to log a session. For disciplines that require GPS tracking, you'll use the WOO App on either your Android, iOS phone, or Apple Watch to record a session:
WOO Worlds – these are the categories
WOO is so much more than just jumping. This is also reflected in the WOO Worlds contest. Even kiters without WOO can win in the categories "Total Distance" and "Draw a heart". All that is needed is a cell phone or Apple Watch and the latest WOO update. By this, GPS data is recorded and can be uploaded via the WOO app – completely for free. The total distance is measured within one hour; the recording starts after five minutes and ends after one hour and five minutes. While in
the other categories, entries are only allowed with twintip, hydrofoils, wingfoilers or kiters with waveboards can also participate in the total distance and "Draw a heart" battle. WOO wants people to play more.
The Team Challenge of WOO Worlds is the first multiplayer version of the game. The top 5 players of a team will count in categories such as total
height, maximum height and total distance. How to participate? Put together a team and upload the data under your hashtag. This challenge is also perfect for kite magazines, stores, kite brands and many more: It shows which kite brand, magazine or store truly has the best riders.
Of course, kiters can also score in the classic WOO category "Highest Jump". There is separate prize money for men, women, under 16s and over 50s – a total of US$10,000 for the top three finishers in each category, plus a bonus of $2,000 for the highest jump overall.
Also, consistency pays off in WOO Worlds: The kiters with the highest total jump height in September will receive prize money totalling $1,750.
In the "Best Video" category, water sports enthusiasts can document their experience and (mis)fortunes at WOO Worlds. The video can entertain, make the viewers laugh or share epic moments. Commentators of the event will be the kite legend Lewis Crathern and the notorious 'Colin Colin Carroll', who never takes neither himself nor the kite industry too seriously.
Individual Disciplines
Highest Jump Male – The Classic.
WOO's bread and butter has always been the simple challenge: How high can you go? Sept. 1-29 (Prize: $2000)
Highest Jump Female – Ladies!
There's a category of Highest Jump just for you. Send it! Sept. 1-29 (Prize: $2000)
Highest Jump Junior – Groms welcome!
Junior Highest Jump is for anyone 16 and under. Sept. 1-29 (Prize: $1000)
Highest Jump Senior – A boost off for the Masters of Kiting!
Senior Highest Jump is for anyone 50 and older. Sept. 1-29 (Prize: $1000)
Total Height – The challenge is simple: how much total jump height can you accumulate during the competition? Sept. 1-22 (Prize: $1000)
Total Distance (1 Hr.) – Do you have the speed and stamina to ride the furthest in an hour? This one's for you. Sept. 1-22 (Prize: $1000)
Draw a Heart – Using the Freeride GPS tracking, let's see who can draw the best heart! Sept. 1-22 (Prize: $1000)
Best Video – Share your (mis)fortunes during WOO Worlds! Something fun, epic, or simply the comedy of the journey. Sept. 1 – Oct. 3 (Prize: $1000)
Highest Jump Bonus! – The highest jump recorded throughout the competition gets a bonus $2,000! Sept. 1-29
Team Discipline
Team Max Height – Five individuals go for their single highest jump, combined for a score Sept. 1-29 (Prize: $2000)
Team Total Height – Groups of 5 try to accumulate the total jump height in the competition period. #wooworlds #team_yourteamname – Top 5. Sept. 1-7 (Prize: $2000)
Team Total Distance – Groups of five try to log the most combined distance in the competition period. #wooworlds #team_yourteamname – Top 5. Sept. 8-15 (Prize: $2000)
Prize Pool
In total, our Prize Pool is worth over $50,000 for WOO Worlds!
In addition, $30k is up for grabs in Cash Prizes for discipline winners, plus an extra $20k in kite & bar setups is ready to be given away to participants.
Here's the cash prize breakdown:
Grab a WOO 3.0 This Week!
If you compete in an Individual or Team discipline that is scored on jump height, you'll need a WOO sensor. The Online Shops are providing 20% Off this week with the code: WOOWORLDS21 to help you get ready:
Europe, Worldwide or US Alt. Shop.
WOO can't wait to get started come September 1st and hope to see you competing! For day-to-day coverage of the leaders and storylines that emerge, join them on Instagram or Facebook; it's going to be a wild ride!
About WOO
WOO is the rising star of the kiteboarding industry. Founded in 2013 in Boston, Massachusetts, the company has raised more than $4.5 million in investor funding. It is now firmly established in the kiteboarding market – all of this with a small device of only four inches. It is mounted directly on the board and measures the jump height using an inertial measurement unit, a technology used in the navigation of rockets, ships and submarines. Via Bluetooth, the device connects to the smartphone after the session, and the data can be saved via an app and shared with an ever-growing community. The new update allows you to see your scores during the session if you have the Apple Watch. The goal of WOO is to turn action sports into online games.
Since 2020, WOO Pro provides even more information about the edge angle, pop velocity, and takeoff speed. The WOO becomes a personal trainer on the water and gives the kiters helpful hints on improving. Pro riders like Marteen Haeger, for example, have an edge angle of 70 to 80 degrees when taking off for a jump. Riders can improve their own jump height by improving the edge angle and double-checking their statistics in WOO Pro.
Find out more right here.
Featured in this Post
Comments