ION 2020 Products
Tue 3rd Sep, 2019 @ 3:00 am
ION releases the new 2020 water collection including technical upgrades on harnesses and wetsuits. Known for progressive sports gear the multisport brand further developed their Curv Harness Series making them even lighter than before. On the neoprene side, ION outfitted its top-notch Select level with more stretch without missing any bit of the warmth. As for the eye candy, ION unites its most popular sophisticated styles in a brand-new capsule design.
Curv Select
After introducing the lightest hardshell harness on the market ION succeeded in reducing its weight even more in the upcoming season. The new Curv Series Select comes with a 400-gram reduction in weight compared to its previous model. Especially the fine-tuning of the spreader bar (C_bar 3.0) with a slimmer outline and lighter aluminium hooks as well as lighter buckles (Double D buckles) made this weight loss possible. As known from the previous Curv series, ION's 3D Plus Spine provides sufficient back support in the centre area and enables flexibility on the sides.
Curv Select Series sets the highest standards in terms of lightness, support and durability in addition to the regular Curv harness
line.
For more information on ION's 2020 Curv Select Series, please click here.
Select Wetsuits
This year ION's premium wetsuit line will feature a suit that is not the only state of the art in terms of heat insulation, but also in terms of flexibility and stretch. The materials used to make wetsuits, in general, have always had limitations. Some are extremely flexible and others are great in terms of insolation. But it was difficult to find a suit that is extremely warm and super flexible at the same time. The Select wetsuits have always belonged to the warmest in the world of wetsuits. But for the upcoming season, they will come with 30% more stretch without compromising warmth.
That was mainly made possible by updating ION's thermos lining Plasma Plush. The high pile fabric traps air for snuggly warmth and insulation while the vertically aligned channel structure transports moisture away quickly.
On top, super flexible I_Foam known from ION's stretchiest Level Amp was being used. Another new material is Drygrid fabric which absorbs 30% less water. As a result, the wetsuit is lighter and cooling by evaporation is reduced.
ION's Select Level features both Strike and Onyx models which makes it possible for every rider to find his individual and preferred fit.
For more information on ION's 2020 Select Wetsuits, please click here.
Capsule Collection
The Capsule Collection unites a selected number of products ranging from wetsuits and protection to tops and technical accessories. Design and a highly technical approach have always played a major role in developing new products. That's why it was just logical to roll out this consistent look throughout the most sophisticated items of each category.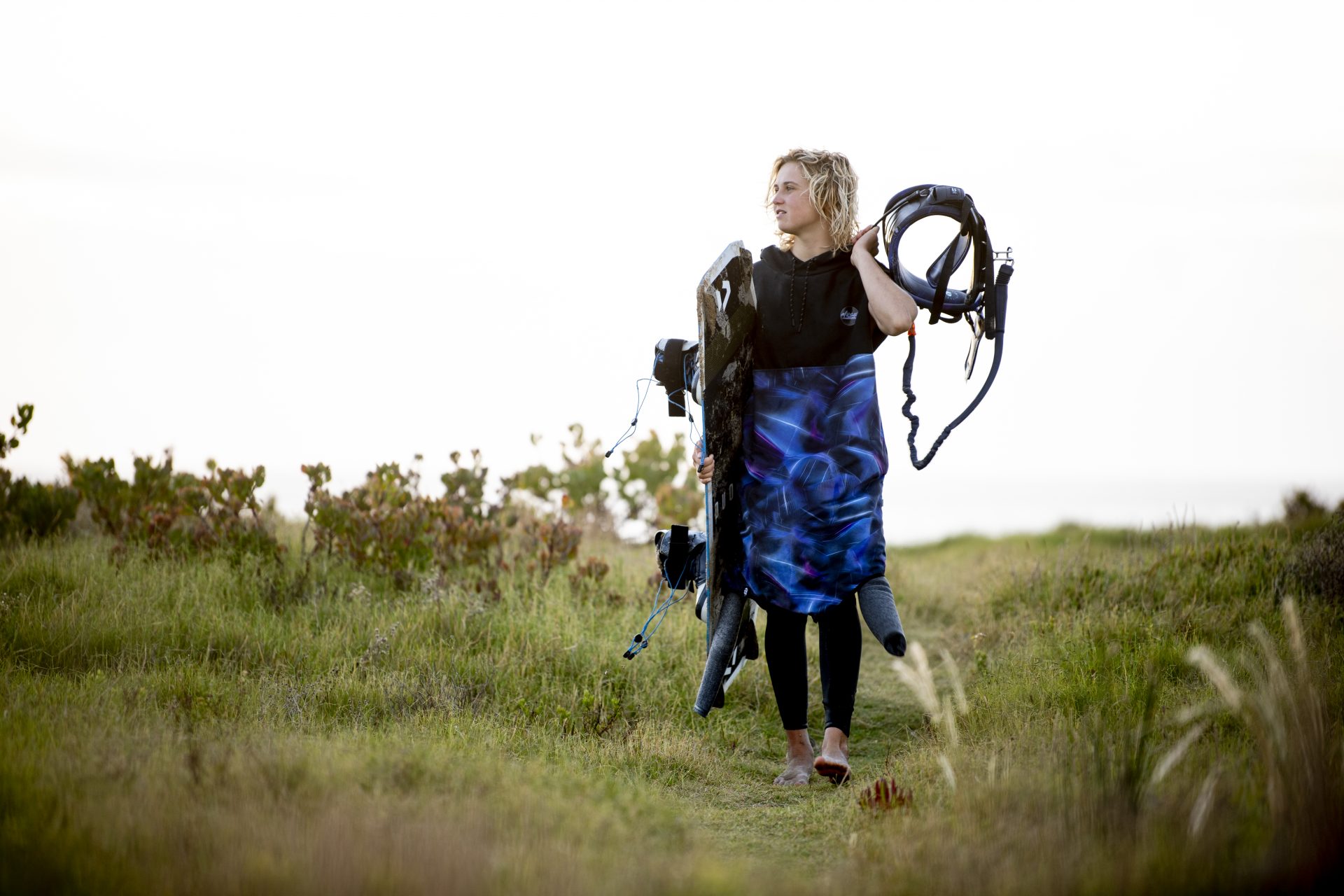 For more information on ION's 2020 products, please click here.
ION is part of Boards & More GmbH based in Molln, Austria with the operating offi ce located in Oberhaching, Germany. Since 2005 the brand serves the international markets in kitesurfi ng, windsurfi ng, surfi ng, SUP, wakeboarding and biking (since 2012) and is available in more than 40 countries worldwide. The product range consists of high-quality and technical wetsuits & neoprene accessoires, harnesses, bike wear, protection, backpacks and lifestyle apparel with a unique and progressive design for the global action sports scene.
Featured in this Post
Comments