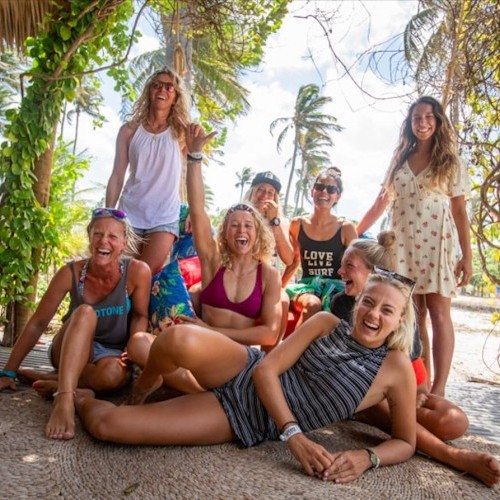 GKA Kite-Surf World Tour – Going Live in Brazil Today!
Wed 21st Nov, 2018 @ 12:00 pm
You're going to want to pull up a seat for this one! All the action is about to kick off in Prea!
LIVESTREAM: Watch the event live on the GKA Facebook page or the website today!
The main event begins Wednesday 21st with skippers' meeting at 9:30 AM (GMT-3) and a first possible start at 10:00 (GMT-3).
Yesterday's registration for round six of the GKA Kite-Surf World Tour on Tuesday 20th November saw 33 men and eight women register to compete at the stunning Prea beach at The Ceara Kite Pro.
Among the competitor list for this penultimate 2018 season event are tour favourites such as Airton Cozzolino, Matchu Lopes and Mitu Monteiro as well as 2x World Champion Jalou Langeree who is making her comeback in the women's event as she tries to chase down Carla Herreira-Oria.
Perhaps the biggest new face is Gollito Estredo from Venezuela – a 9x windsurfing freestyle World Champion! A great friend of Airton Cozzolino and Francesco Capuzzo (another windsurfing world tour competitor on the GKA Tour), we're amped to see what he will bring!
The GKA's first event in Brazil coincides with the first live stream broadcast for the Kite-Surf World Tour. Prea is one of the most consistent and stronger wind venues on this coast, so it's going to be a huge week of action that kicks-off today!
The judging criteria have also had a tweak to allow for the live stream format. In the heats, we'll see riders attempting one trick on each tack as the judges are looking for height and quality over quantity.
We're expecting averages of 25-knot conditions for the competition with judges taking a rider's best eight scores from different trick categories to accumulate their overall score.
The trick scores will be awarded based on four criteria:
Technical Difficulty
Height and amplitude
Power
Risk Factor
Registration complete the riders hit the water for a final warm-up session in these ultra consistent hairdryer winds.
Rankings
Find the men's and women's current rankings here.
Featured in this Post
Comments