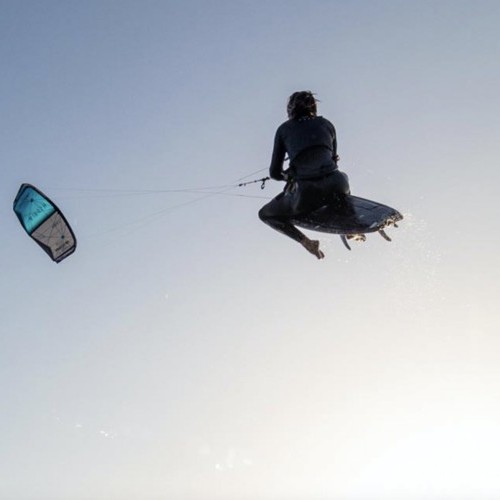 In Focus: Airush 20 – 21 Kite Collection Product Overview
Features / Fri 18th Sep, 2020 @ 12:12 pm
As kiteboarding evolves, Airush have increasingly focused on longer development cycles to allow us to make bigger leaps forward, with an increased level of refinement at each turn. In an industry traditionally dominated by model churn, they wanted to make sure that there are clear refinements each time they introduce a new product, and an experience of real innovation. This has been possible by building from a legacy of great products. This year, Airush have once again left us in awe with their kite line up including the Lithium V12, Ultra V4, Lift and more… Interested? Read on!
Lithium V12
For the rider looking for a kite that provides an endless amount of fun on the water, the Lithium is the ultimate all-around freeride performance kite. Light at the bar and easy to use in the hands of a beginner or pro, the Lithium is predictable and stable in the air, and has incredible park ability. The powerful Delta Hybrid design has a huge wind range and, combined with the wingtip shape and strut layout, ensures the quickest response through the window as well as instant relaunch.
All-around freeride performance.
Precise steering with light bar pressure.
Powerful delta hybrid with a huge wind range.
For more information on Airush's Lithium V12, please click here.
Ultra V4
When it comes to finding the ultimate combination in lightweight performance design for foil, freeride, and surf, look no further than the Ultra. The unique blend of stability, low end power, and responsive drive allows the kite to fly further forward in the window. Pairing lightweight Single Strut Geometry with a higher tension canopy makes this the most responsive version yet.
Ultimate lightweight design for foil, freeride & surf.
Unique combination of stability & responsive drive.
High-performance, lightweight Single Strut Geometry.
For more information on Airush's Ultra V4, please click here.
Session
Perfect drift, agile turning, and effortless boost, the Session is for the rider wanting a versatile surf oriented kite with performance freeride capabilities. Interchangeable fixed or pulley bridles lets you choose between more direct steering with an on-off power delivery, or smooth and progressive gust response with light bar pressure. Either way, your Session is bound to be all time.
Versatile surf, strapless & performance freeride.
Perfect drift, agile turning & effortless boosting capability.
Interchangeable bridles for customized response.
For more information on Airush's Session, please click here.
Union V6
The Union delivers. Balancing big air, kiteloops and freestyle, the Union combines superb hangtime with smooth kiteloops, both hooked and unhooked. Ideal for the rider looking for increased boosting performance and crisp steering response. Featuring a fixed bridle for better unhooking capabilities, and a stiffer frame for stability in high winds. The Union is your go-to for performance versatility.
Performance freeride, big air & freestyle crossover.
Smooth kiteloops, superb hangtime, hooked & unhooked.
Fixed bridle for crisp steering response.
For more information on Airush's Union V6, please click here.
Lift
The Lift is all about boosting, hangtime, and taking performance freeride to new heights. Designed for the rider looking for exceptional hangtime, explosive power and stability in the wildest conditions. Ease of use, paired with incredible top end performance, makes the Lift the ultimate big air machine.
Performance freeride & big air.
Explosive power, massive lift & hangtime.
Stable in high winds & easy to fly.
For more information on Airush's Lift, please click here.
To view all Airush kites, please click here.
Fri 18th Sep, 2020 @ 12:12 pm
Jen Tyler grew up in the chaos of Cairo, Egypt. It was on the beaches of the Red Sea where her love for the ocean, water sports and adventure grew.
Featured in this Post
Comments