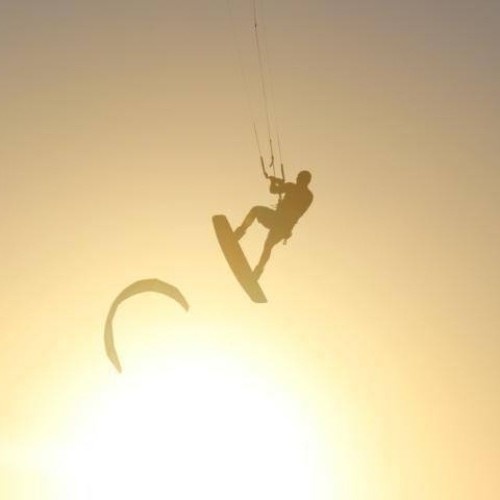 Why Visit?
Seco Island is a paradise for kitesurfing. It is only a tiny island (400 m x 100 m) in the Sulu Sea, 50 km west of Panay. But despite its size, it has great kiting conditions, delicious food, fantastic sunsets and star-filled night skies. Sunsets are amazing too making this the perfect dream spot.
Wind and Weather
The wind is blowing almost all year. The best time to go there is from November to April when the conditions are exceptional as the wind is stronger than in Boracay, about 5 knots more. The wins are consistent; therefore the conditions are perfect for progression.
Getting Around
The island is tiny, so it's just a matter of getting there! There are two ways:
Food and Drink
On the Camping trip, you will enjoy BBQ food on a traditional bonfire. It's delicious, and you'll be full up by the end. All drinks are included such as soft drinks and beers and local rum.
On the Catamaran you will enjoy really good food too which is usually fresh fish on the BBQ, Sashimi, and all drinks are included as well.
Nightlife
On the island, there is no electricity. You will enjoy your night around a bonfire under millions of stars.
If you stay on the Catamaran, you can then enjoy a very good sound system and disco lights to have a pretty good party next to your dream spot.
No Wind?
Diving, paddleboarding, and movies on the big screen are possible on the Catamaran.
Internet
No Internet connection on Seco Island.
Accommodation
Under the stars in tents or on the catamaran in private cabins.
Featured


The San Blas are 367 deserted islands located on the Caribbean side of Panama. The local Kuna Tribes inhabit only 10% of the islands. White sandy beaches and crystal clear blue waters are waiting for you! Have a rest under one of the shady palm trees after an excellent kite session and get to know the locals and their unique…


Venezuela at the moment is probably one of the cheapest countries in the world. El Yaque on Margarita Island is one of the best spots for kitesurfing in the world as it's windy almost all year round. You will find a vast range of riding conditions. Isla de Coche is located between Margarita and the mainland. You can do a downwinder 15km from…


Mozambique is one of the most exciting countries you'll ever visit - the long Indian Ocean coastline is dotted with incredible beaches. From Kitesurfing to surfing, scuba diving, safari's, fishing and more, there something for everyone to enjoy! Make sure you take a break from kiteboarding and check out Kruger National Park while you are there - you won't regret…

Been to Seco Island? What did you think?
Where are the Best Kitesurfing Beaches in Seco Island?
Seco Island is a small sandbar in the Sulu Sea, uninhabited and just perfect for an incredible kitesurfing trip. All around the Sand bar there is a reef that protects this magic spot. The water is flat, turquoise, transparent, multiple amazing blue and as there is no relief you can navigate whatever the wind direction onshore of offshore around the sand bar. The island is very small and you can even do a tour of it while kiting. There is a safety boat so no worries.
Wind: Onshore, sideshore, offshore
Waves: Out on the reef
Shorebreak: No
When is the Best Time to go Kitesurfing in Seco Island?
The windy months to go kitesurfing in Seco Island are January, February, March, April, November, December
Statistics
Kitesurfing Hotels and Accommodation in Seco Island
Do you know a good kitesurfing school here? Submit it below.