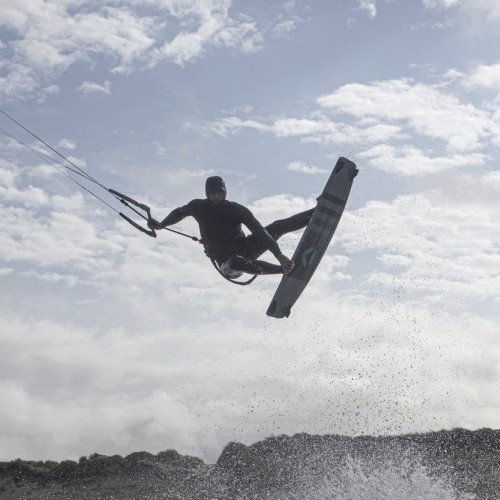 ION introduce Max_Flex
Thu 21st Apr, 2022 @ 12:00 pm
ION just released Max_Flex, their cutting-edge fabric offering the STRECHIEST wetsuits they ever made! Created in a weaving process, the three-dimensional mesh is characterised by its rhombus structure. The unprecedented technology offers you 30% more stretch with the same power applied. This year, the Seek Select and Seek AMP, and the women's Amaze Select wetsuit lines received a major upgrade – ready all about it right here!
Features
Freedom of Movement
The stretchiest wetsuits allow for the most radical movements. Feel the freedom in your moves out there, whether it be board-offs or grabbing the rail.
Power Saving
Less force required equals more energy on the water. Extend your session by saving power on all your moves.
Quick Drying
The lining doesn't soak water. Small channels on the 3D mesh increase evaporation hence reducing drying time.
Maximum Comfort
Wearing comfort before, during and after a session is notably improved. More stretch results in a seamless wearing experience.
Discover the Full Max_Flex range now!
Max_Flex is featured where you need it most. The state of the art material is used in the arm & shoulder areas across multiple wetsuit levels.
All ION wetsuits are manufactured climate neutral. This means we offset our CO₂ emissions, caused by production and transport of our products, by supporting supporting clean electricity in Gujarat (India) and improving livelihoods though afforestation in Huangping (China) – supported by ClimatePartner. The entire process is transparent and traceable thanks to the ClimatePartner label and a certificate.
To view all ION products, please click here.
Featured in this Post
Comments