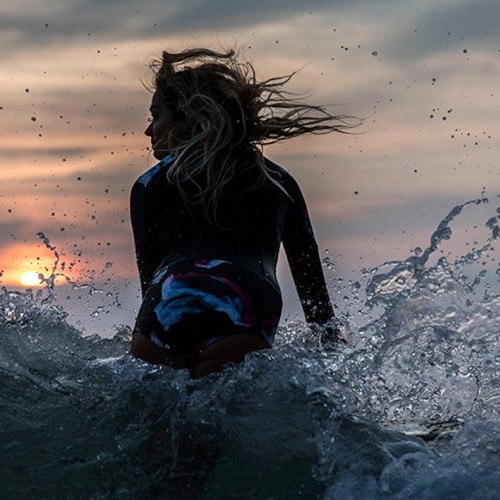 ION – Capsule Collection
Tue 20th Nov, 2018 @ 12:00 am
ION presents the new Capsule collection in collaboration with Michael Cina. Selected items, united by the sophisticated artwork.
See. Feel. Explore
Jewel AMP Semidry
The Jewel AMP combines high-tech features and outstanding performance with style and an air of femininity. Hot Stuff 2.0 lining and our high-tech Seal Tite feature will keep you toasty warm and entirely protected from the elements. ION's sophisticated Ninja knee construction supported by the thin Maki Tape 2.0 allows for even more freedom of movement.
Muse Shorty
Temperatures are rising, but you're keen to maintain some protection from the sun, your equipment, nature and look good doing what you do? We have got you covered with the MUSE collection! High-tech features provide mind-blowing freedom of movement plus anything Muse will make sure you look smoking hot on the beach and in the water!
Jacket
In the ION point of view, the smallest items in the product range deserve the same dedication and precision as every complex item. Therefore the Neo Accessories are a small but essential part of the whole equipment, and sometimes these tiny items decide whether you have a great day on the water or you go home in deep frustration.
Extend your session with our selection of Neo Accessories – protecting you and keeping you warm.
Neo Tops
Neo Tops are a must-have for every watersports nut hitting the sea or surf in milder climates. Although mainly used in warmer waters to keep the sun and wind off the skin, they can also be used as a second layer underneath your wetsuit. Thanks to the plush, wool-like Hot Stuff lining, these tops have a luxurious texture that feels great, even on bare skin!
The Neo Tops have a more detailed and technical construction than that of the standard Rashguard, providing 100% UV protection, efficient heat retention and a reduction in irritations and bruising often caused by the harness or surfboard.
Rashguards
All ION rashguards are made of highly elastic SpanFlex UV jersey. The hand feel of this excellent material makes the difference! They can be used to protect you from the wind chill effect, UV radiation and abrasion but also work as a thin extra layer underneath the wetsuit.
Pants and Shorts
ION pants & shorts can be used in warmer waters to keep the sun and wind off your skin, but they're also awesome as a second warming layer under your wetsuit.
Poncho
This mobile changing room and beach towel are made of quick-drying and super lightweight materials. Thanks to its small packing size, you'll always find some room in your bag to bring a poncho along to the spot, promise!
To check out the full Capsule collection, please click here.
WIN YOUR FAVOURITE!
Our team rider, Brianna Cope is giving away your favourite item within the next week! Follow her instructions on Instagram right here, to make it yours!
Triple Podium in Morocco
Triple podium for the ION girls in Dakhla at the World Kiteboarding Championships. Congratulations to Mikaili Sol, Francesca Bagnoli and Paula Novotna for your outstanding performance!
For more information on the World Kiteboarding Championships, please click here.
Featured in this Post
Comments