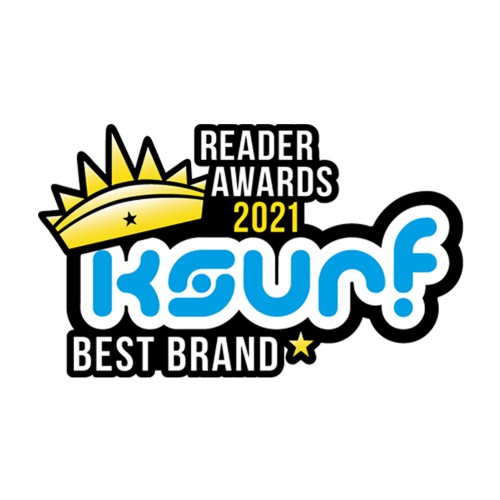 Kitesurfing Readers Awards Results 2021
Fri 11th Feb, 2022 @ 1:47 pm
Best Kitesurfing Brand of 2021
As ever voting was hectic in the most hotly contested award we have, with more votes cast than ever before, it was clear the readers were keen to have their say. Duotone took the win once again after another dominant year in the industry. With the pro team taking the podiums at numerous events and kites like the Neo, Evo and Rebel proving to be as popular as ever alongside a huge board range, the gear was undoubtedly on point. On top of that, there was plenty of entertaining media from the brand and the team riders.
Congratulations to all the team at Duotone!
To view the full results, click here.
Best Male Kitesurfer of 2021
Traditionally, the 'old guard' won this award; names like Kevin Langeree, Aaron Hadlow, Jesse Richman, and Nick Jacobsen have all taken home the prize. This year though, it was one of the new crew of incredibly talented young riders. Janek Grzegorzewski sets the standard for the other young guns to follow, winning the BAKL tour in impressive style this year. His videos have also been blowing minds throughout 2021.
A well-deserved win for the young talent from Poland; congratulations, Janek!
To view the full results, click here.
Best Female Kitesurfer of 2021
There seems to be a pattern emerging here, with Hannah taking this award numerous times now. Hannah has been in the game a long time now and at the top of it for as long as we can remember. While Covid hampered her travel plans, she still managed to score some stunning sessions around the globe and post some of the most sublime videos we have seen. As comfortable pulling the trigger for big air tricks as she is for throwing down the freestyle, she's a very complete rider and a well-deserved winner!
Congratulations Hannah!
To view the full results, click here.
Best Kite Manufacturer of 2021
It looks like the black and white of Core Kiteboarding wowed you once again in 2021; the XR7 was a hit among the big aircrew, and WOO scores toppled the world over under these familiar colours. With the new Sensor 3 bar going down a storm, it is easy to see why so many of you came out and voted for Core to win the best kite manufacturer trophy. Offering a huge range of kites covering all disciplines and specific light wind models too, they certainly have something for everyone.
Congratulations to Core Kiteboarding
To view the full results, click here.
Best Board Manufacturer of 2021
F-ONE have won this award in the past, and it was a hotly contested category again this year. With iconic boards like the Mitu Pro and Trax always being popular, it was great to see so many of you loving the Magnet Carbon and Shadow too. The WTF?! was also seen on the podiums in the freestyle events and at the KOTA too. The team have always made stunning boards, and 2021 was no different; the sales figures for the Mitu Pro are staggering; it's the most popular surfboard ever sold in the kite industry…
Congratulations to F-ONE
To view the full results, click here.
Best Kitesurfing Accessories Brand of 2021
One of the most hotly contested awards was once again the home of some serious vote numbers. Mystic have dominated this award since we started, and once again, they took the lion share of the votes. It's an incredible achievement to win it ten times in a row now, yet when you consider their market dominance, it is easy to see why so many fans came out and voted. They certainly have all the bases covered with a huge range of accessories, from harnesses and wetsuits to travel bags and impact vests and everything in between.
Well done, once again, to all the team at Mystic!
To view the full results, click here.
Best Kitesurfing Vlogger of 2021
A new award a few years ago; it has been interesting to see this one grow! Kevlog is the godfather of the kitesurfing vlog, but over the years, so many more great content producers have cropped up. Ben Behold is a deserved winner, putting out incredible content from his travels around the world with plenty of tips for kiters to learn from too. If you haven't checked out his videos yet, make sure you do; always entertaining and always of a very high quality, they are well worth your time.
Congratulations Ben!
To view the full results, click here.
Best Kitesurfing Video of 2021
Always a coveted award to win, this year it sees two Dutch brothers, Jamie and Sean Overbeek, touring the Netherlands looking for the best big air kite conditions. Over 1,800 of you voted for it to win, enjoying the movie's stunning shots and candid depiction of what it is like to be a big air kitesurfer in Holland. Windy, cold, with a fair bit of driving, it's arguably a great testament to what most of our sessions are like. It can't all be blue skies, turquoise waters and white sand after all!
Congratulations, Jamie and Sean and Edwin Haighton, who shot and edited the movie.
To view the full results, click here.
Fri 11th Feb, 2022 @ 1:47 pm
Featured in this Post
Comments