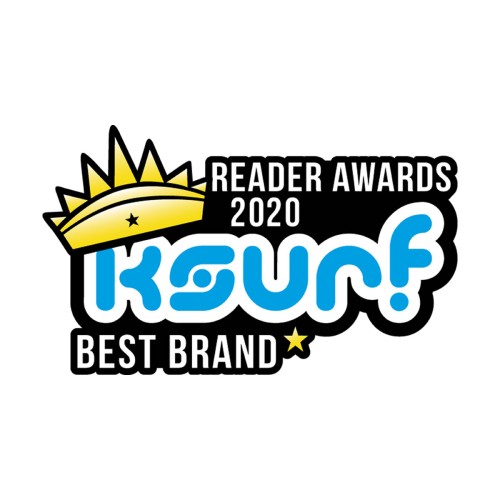 Kitesurfing Readers Awards Results 2020
Fri 12th Feb, 2021 @ 10:30 am
Best Kitesurfing Brand of 2020
Voting was fast and furious in the most hotly contested category this year and we had more votes cast than we have ever had before. In the end, Duotone took the win after a huge year for the brand that saw them once again produce some incredible kites and boards with models like the Neo, Vegas and Dice proving as popular as ever. In a year where competition was stunted the brand produced a wealth of media content to keep us entertained when we couldn't get on the water too. Congratulations to all the team at Duotone!
To view the full results click here.
Best Male Kitesurfer of 2020
Jesse Richman took the title this year, the 2020 KOTA champion kicked off the season in Cape Town boosting huge moves with his signature style on the North gear he is now riding. Jesse also scored some massive Jaws sessions and his all-round skill on the water was impressive to see. Sadly the season ended with a horror wipeout in Maui where he broke his leg as he took off on a wave and had to fly through the air figuring out how to land causing minimal damage. 2020 was a rollercoaster all right! Congratulations Jesse!
To view the full results click here.
Best Female Kitesurfer of 2020
Hannah Whiteley is a firm fan favourite and in a year that saw hardly any competition, the girls were turning to social media to keep the masses entertained. Despite the pandemic, Hannah managed to bag a load of content from South Africa, Europe and Brazil and her smooth style on the water and enthusiasm off it no doubt helped her secure the most votes in a hotly contested category. Congratulations Hannah!
To view the full results click here.
Best Kite Manufacturer of 2020
Core Kiteboaridng take the honours this year which I am sure will please the army of black and white fans out there. Core's kite line up has always been impressive but favourites like the GTS and XR range are the ones that riders look to in order to boost the biggest jumps. In a world where Woo scores mean everything to some people, it's easy to see why so many of you voted for them. It's not all about big air though and with all-rounders like the Nexus and the more specific Section, Impact and XLite they definitely have a kite for everyone. Congratulations to all the team at Core.
To view the full results click here.
Best Board Manufacturer of 2020
In a bit of a David vs Goliath scenario Shinn take the prize this year, they have been refining production techniques at their purpose-built factory in Poland for a few years now and the results are stunning. Not only are the twin tips highly sought after and extremely well regarded, Shinn also have a carbon factory that has been making some pretty incredible hydrofoils too. This is a big scoop for a small team driven by a passion to produce some of the best boards around. Well done on taking the win!
To view the full results click here.
Best Kitesurfing Accessories Brand of 2020
This category is always hotly contested yet there always seems to be a dominating force at the top. Mystic once again take the honours, they've won the award every year since we've been running it and with incredible products like the Stealth harness as well as the extensive wetsuit range it is easy to see why. Second place was hotly contested between Manera and ION this year with just a handful of votes separating them. We love the accessories all these brands produce, they keep us warm and make our sessions more enjoyable. A massive congratulations to Mystic for scooping the award once again.
To view the full results click here.
Best Kitesurfing Vlogger of 2020
Vlogs arguably came of age in a year that saw many of us relive our kite lives through YouTube when we couldn't get on the water ourselves. Kevin is the man who started it all and rightfully takes the top spot this year, well done to Sam and Ben who've been putting some incredible content together this year too. In fact, all the vloggers deserve a round of applause for the incredible level of content they produce for us. Well done to all of you, but the biggest congratulations of all go to Kevin.
To view the full results click here.
Best Kitesurfing Video of 2020
The incredible story of Willem Hooft is so inspirational to so many of us it is with great pleasure we get to present this award to him for his King Of The Chair 2020 video. If you haven't watched it, please do, it's one of the best films to make you feel good about the sport of kitesurfing and all it can offer. This year the level of video production was incredibly high and we are so lucky to be able to watch and enjoy these incredible films that do so much to showcase our sport. Congratulations to Willem and the team behind the film for taking the win!
To view the full results click here.
Win a Custom Designed Ozone Twin Tip this issue in our FREE subscriber prize draw.
Featured in this Post
Comments