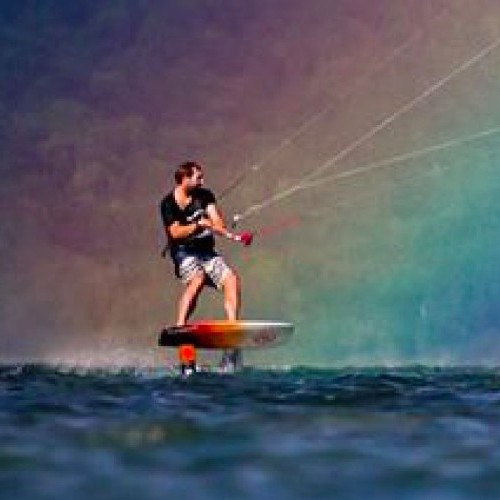 SLINGSHOT 2020 – KITE 2 RELEASE
Thu 5th Dec, 2019 @ 2:30 pm
From trusted icons to brand-new designs, our 2020 line showcases our commitment at Slingshot to innovate and deliver the very best kiteboarding equipment for all conditions, all styles and all kiters.
The Ghost V1
After more than a year of testing around the world, we are proud to unveil to market the GHOST V1. Built from the ground up this single strut kite is light, simple and insanely fun to fly. The sizes span from 2.5m to 17m, meaning there is a Ghost for everyone.
Foilers, Freeriders, and Lightwind puff hunters will all be stoked on this new paranormal shape.
For more information on Slingshots 2020 Ghost V1, please click here.
The RPM V12
Returning for its 12th iteration is the iconic RPM V12 with the Flyline Bridle System. We have continued the RPMs evolution with our new canopy material; 4×4 Canopy Tech, making it stiffer, stronger, and more durable. Last year, we introduced FlyLine in conjunction with the new Modified Open C shape to usher in a new definition of any-condition and all-performance for the RPM, the most decorated and award-winning kite of all time.
3 PKRA Championships
2 GKA Freestyle Championships
1 GKA Air Games Championship
4 Kite Park League Championships
6x Triple S Champion
For more information on Slingshots 2020 RPM V12, please click here.
The Turbine
The Turbine is the pinnacle of light wind reliability and session saving dependability. We've channelled the sizes down to 15m & 17m to focus on its niche. The proven Open Delta C platform continues to deliver amazing power per size, upwind trajectory, and instant relaunch.
For more information on Slingshots 2020 Turbine, please click here.
The line also includes three all-time favourite kiteboards: The Glide (in two new sizes), The completely redesigned Vision (in three new sizes) and a proven free ride favourite the Crisis.
To view all Slingshot products, please click here.
Featured in this Post
Comments