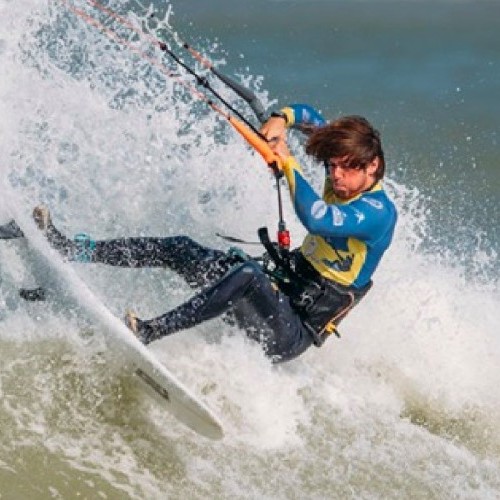 Team Ocean Rodeo Shine in Dakhla!
Fri 18th Oct, 2019 @ 12:00 am
Carla Herrera lined up to be crowned 2019 kite-surf world champion, while Reece Myerscough storms to the finals! With the GKA moving to Brazil for the next round of competition, the Ocean Rodeo international team will be aiming to put on another great performance, having pulled out the stops at the recent event in Dakhla
Reece Myerscough managed to blow down the door in the men's single eliminations, knocking out Airton Cozzolino in the quarters and then Pedro Matos in the semis, going on to a nail-biting finale against Mitu Monteiro, who beat Reece by just over 2.5 points. As the double eliminations progressed, Reece once against came up against Airton who pipped him to the win by just half a point, putting Reece into a 3rd place podium finish in Dakhla.
Remaining at the top of the Women's Kite-Surf division is Carla Herrera Oria (below), who comes out of the event with a sizeable lead, and is now set to be top of the Championship podium following Brazil. Well done Carla!
With all Ocean Rodeo riders on their game in Dakhla, including Juan Rodriguez who continues to climb the freestyle rankings, there is still much to play for as the GKA tour rolls on!
More about Ocean Rodeo, right here!
Featured in this Post
Comments