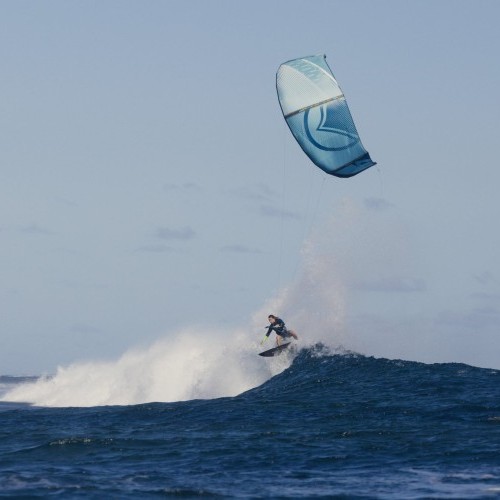 Liquid Force Presents The Wow V3!
Wed 16th Aug, 2017 @ 12:00 am
The team at Liquid Force Kites have had an action-packed summer. New gear is flowing, contest results are in and video projects are available for viewing. Continue reading to find out what's new from Liquid Force Kites!
Kitesurfing has come a long way in the past few years. People used to ride in the waves with twin tips, then slowly, surfboards came into the picture. As the demands of the riders began to change, the kites' characteristics followed. Now, kitesurfers are looking for precision control, down the line drift, and power on the wave face. We are happy to introduce the all new WoW V3, and we feel it delivers in the pocket or out. We've refined a lot of the performance enhancing features on the kite, giving you exactly what you need to perform in the surf. The V3 is more responsive, quicker, and is here to help get you that wave of your dreams.
Learn more about the new Wow V3 here!
Want to learn more about the amazing LFK line? Take a look around our website.
Turbo charged agility, optimal durability, and high-definition response, control, and performance. See the totally new WoW V3 thrive in the South African conditions!
Win a Lieuwe Shotgun Paradise Series Board this issue in our FREE subscriber prize draw.
With a full redesign in the shape, profile, and bridals the WoW V3 is back and better than ever. With its quick response turning, down the line drift, precision control, and forward sitting wind window position the WoW is a dream in the surf. Whether its onshore, or offshore the WoW delivers smooth power to help you link those sections together. The best part is, these same characteristics make the kite an amazing boosting machine as well as a fast and controllable wing for hydrofoiling.
TEAM HAPPENINGS
The third stop of the KPL kicked off in beautiful Hood River, OR. The LFK team made a great showing in the park this time around with Sensi Graves, Christophe Tack, Rich Sabo, and Brandon Scheid making it into the final round. The contest ran in great conditions throughout the week, and we were happy to see all of our wonderful team members getting great sessions. After the dust settled from the final it was Brandon taking home the top spot in both the main contest, and the King of the Kicker. Lindsay McClure was crowned Queen of the kicker with a crowmobe at the buzzer. Ramiro Gallart also earned himself the best crash award for charging all week in the park.
Learn more about Gisela Pulido's origins and gain some insight into how she became 10x World Champion here!
Featured in this Post
Comments