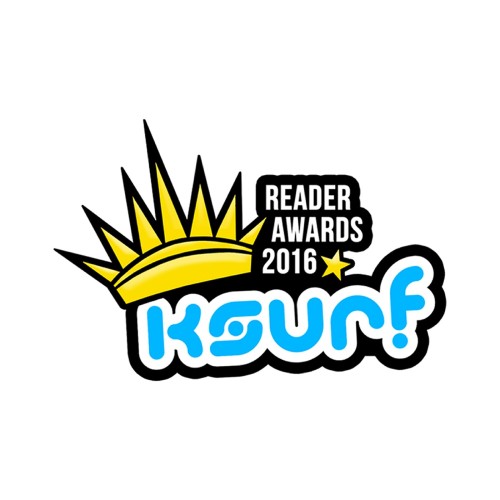 Kitesurfing Readers Awards Results 2016
Thu 12th Jan, 2017 @ 9:00 am
Best Kitesurfing Brand of 2016
North Kiteboarding scoop the most coveted prize in our Readers Awards for 2016 taking the Best Brand category for the second year in a row. They seem unstoppable at the moment with a broad range of kites and board to cater for every rider and arguably one of the most impressive team rosters out there. 2016 saw them release some amazing video edits too, with the notable glacier scenes filmed in South America proving a hit! Well done to the entire team who have helped make North Kiteboarding the Best Brand for 2016 in our Readers Awards.
To view the full results click here.
Best Male Kitesurfer of 2016
Nick Jacobsen won his first Readers Award last year, and he is back again this year to take another prize, it seems like his infectious personality has rubbed off on you lot! Known for his crazy videos where he can be seen climbing things, riding bikes with kites and jumping off just about anything he can, including Necker Island, Nick adds a different angle and view to the world of kitesurfing. Congratulations on winning our Best Male Rider Award for 2016 Nick!
To view the full results click here.
Best Female Kitesurfer of 2016
Hannah Whitely has always been a hugely popular and influential kitesurfer, hailing from the North of England she has a competitive nature which has shone through with numerous podiums on the world tour this year. Hannah is also known for her explosive video edits, her "Reality of a Dreamer" film was nominated in our best video category too. We'd like to congratulate Hannah on winning the Best Female Rider Award for 2016!
To view the full results click here.
Best Kite Manufacturer of 2016
Cabrinha win their second Best Kite Manufacturer award in a row for 2016; our readers are loving what the guys and girls at the brand are doing! With a huge product line-up and some new additions for 2016 the brand have been working hard to deliver a range that caters for every taste, from the hugely popular FX to the all new Apollo there is something for everyone. Advanced construction techniques and high-quality materials come together to complete the package. Well done the team behind the scenes for being voted the Best Kite Manufacturer by our readers for 2016!
To view the full results click here.
Best Board Manufacturer of 2016
F-One sees a return to the awards list for 2016, taking the prize for Best Board Manufacturer. The fielded an impressive range of twin tips and surf boards last year that went down well with our readers. It was also the year they injected a healthy dose of colour into the range! Highlights have to be the Traxtwin tip featuring the unique and efficient Helical Rail Design and of course the Mitu Pro model surfboard, which is one of the most popular surfboards on the market. Well done to everyone at the brand for taking the Best Board Manufacturer award for 2016!
To view the full results click here.
Best Kitesurfing Accessories Brand of 2016
If there is one brand which has dominated our reader's awards it is Mystic, they have won the Best Accessories Brand once again this year. It's a testament to their dedication and hard work, always producing a vast range that caters not only for different body shapes but also every price point too. If you've kitesurfed for a number of years, there is a good chance you have use one of their products at some time or other, and whenever we have tested them we have always been very impressed! Congratulations to everyone at Mystic for winning our best Accessories Brand 2016 in our Readers Awards!
To view the full results click here.
Best Kitesurfing Video of 2016
The Best Video Award seems to get bigger every year, this year we had a record number of nominations from the judges; with so much more content out there it is getting tougher to make a final selection. The voting was very close too, in the end, it came down to just a hundred or so votes between Aaron Hadlow and LaciKubolsky's Reflection and the winning video, Best of AirstyleKiteboarding from LukashVogeltanz. In the end, it seems the readers loved the crazy old school moves being thrown down by Lukash, and after years where arguably cinematography has won over pure kitesurfing action, it is great to see a movie filled with unbelievable tricks taking the win. Well doneLukash on taking the Best Video award for 2016!
To view the full results click here.
Win a Commander Twin Tip by Eleveight, CORE's all-new Link harness, or an ultra-light board bag from Prolimit this issue in our FREE subscriber prize draw.
Featured in this Post
Comments