With a mellow wind forecast for the 6th day of the Triple S everyone took some time to rest their bodies and gear up for the nights festivities.  The 3rd annual Sunset Swim Charity Fashion Show kicked off at 7pm on the back deck of REAL Watersports.  The deck was packed and the show began with scantily clad women working the runway.  In between the walking women there was ample time to raffle off all of the great prizes donated to the event.  In the end Sensi raised over 7k for the KB4C Charity, more than double the profits from last years event.  What a great success, not to bad way to entertain a group of guys :).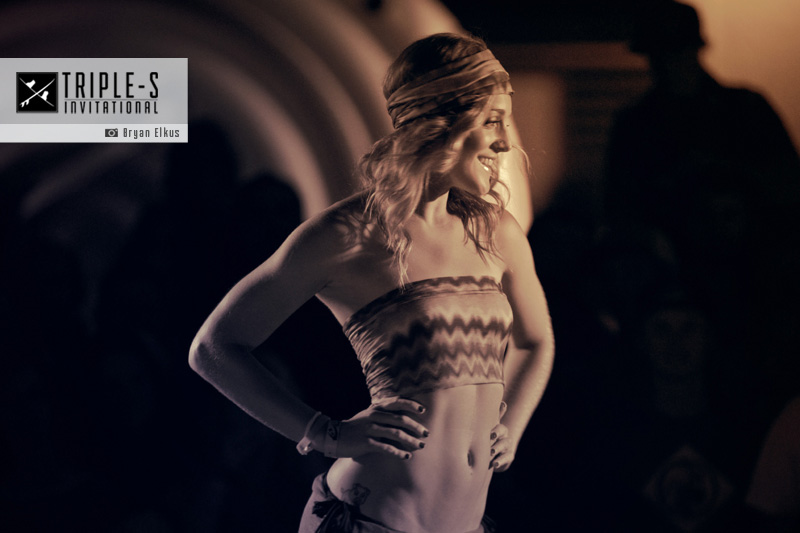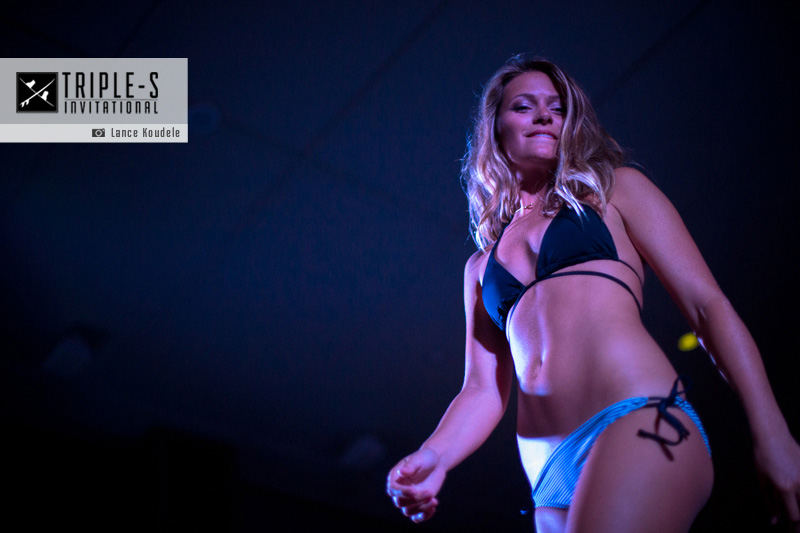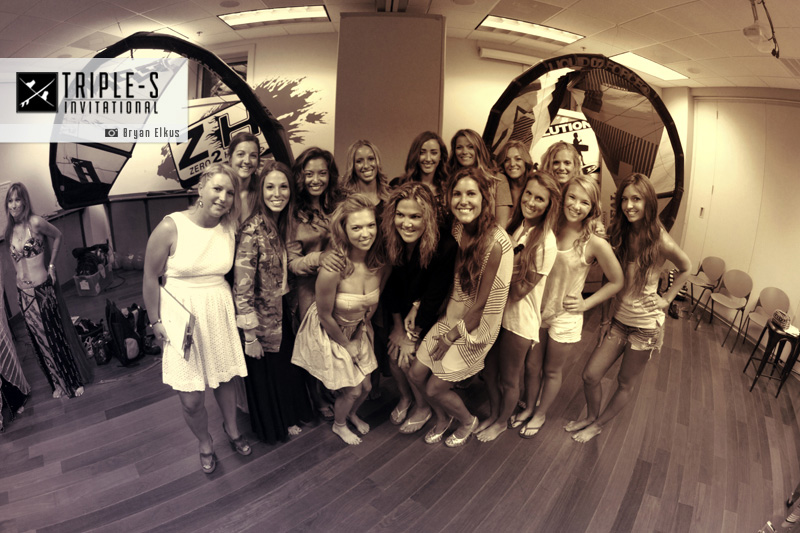 The next day we awoke to the full effects of Tropical Storm Andrea.  With the wind sensor reading gusts well into the 50's we knew it would be one crazy day.  It started with an ocean session just north of town, the waves were heavy and most riders were lit on 6m kites.  I saw Davey and Bear both pull into massive heaving barrels, we sat on the beach for as long as we could stand the pummelling sand.  Right after the surf session, there was a mega loop/boost session organized in the backyard at REAL.  Once again riders were out on 6m kites, I even saw some people rigging 4m kites.  Highlight of the session was watching Eric Rienstra go out and loop his 7m and just take a huge beater.  Pretty impressive just to go out in those conditions, let alone pull a big loop.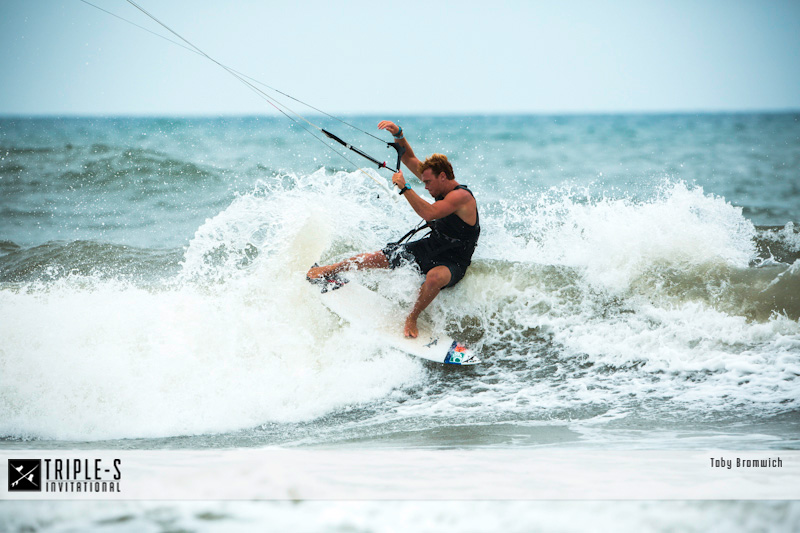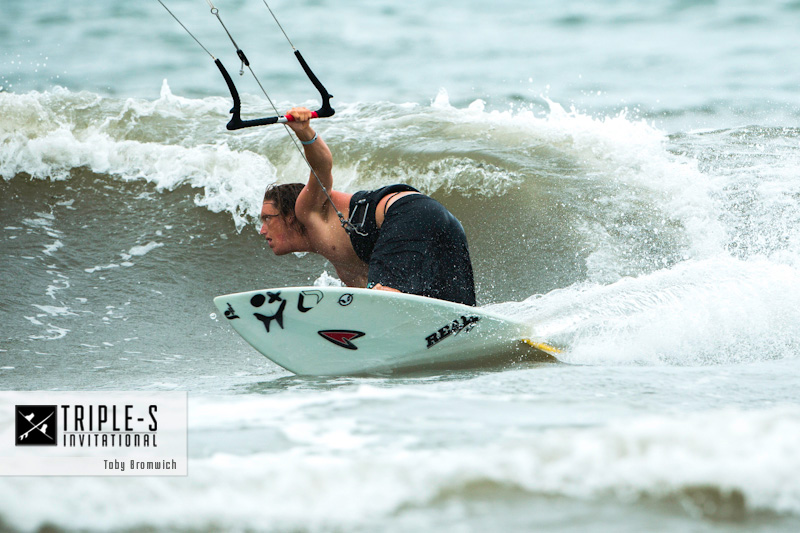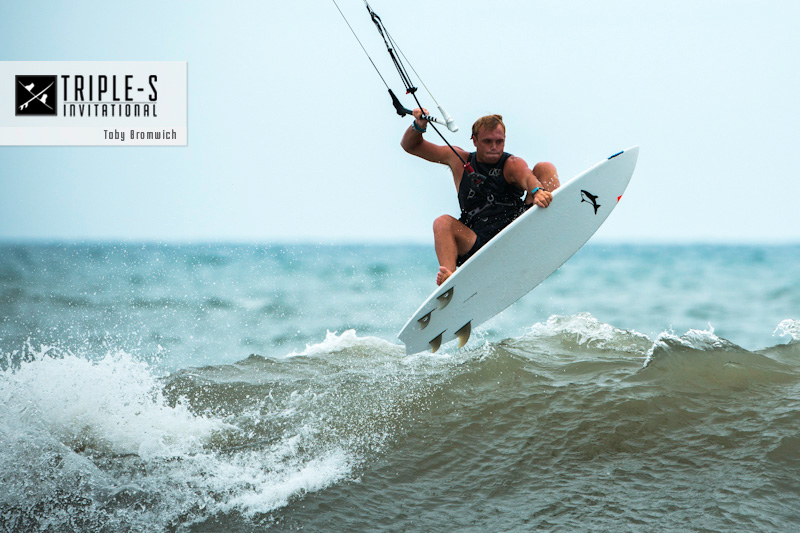 Immediately following the session began the festivities.  Starting with dinner and autographs, the party quickly descended into madness.  With all the riders on the stage, the awards began! The task of the evening was hoisting the new permanent Triple S trophy above your head.
In the surf Jason Slezak took the crown, slicks was Aaron Hadlow and the sliders was taken by the ever stylish Sam Light. Sam also did enough in the other events to take the overall crown for the Triple S 2013.
In the women's event there was one rider that totally dominated. North team rider Colleen Carroll scooped the first prize in the Surf, Slicks and Slider events to take the overal prize and the lion share of the cash for the evening! Congratulations to here, she rode extremely well all week!
After the winners were announced, cash was handed out, and plenty of high fives were given in just a matter of 20 minutes.  The rager that followed was one that you can only truly experience first hand.  Make sure next year, your in Cape Hatteras for the SSS!!!!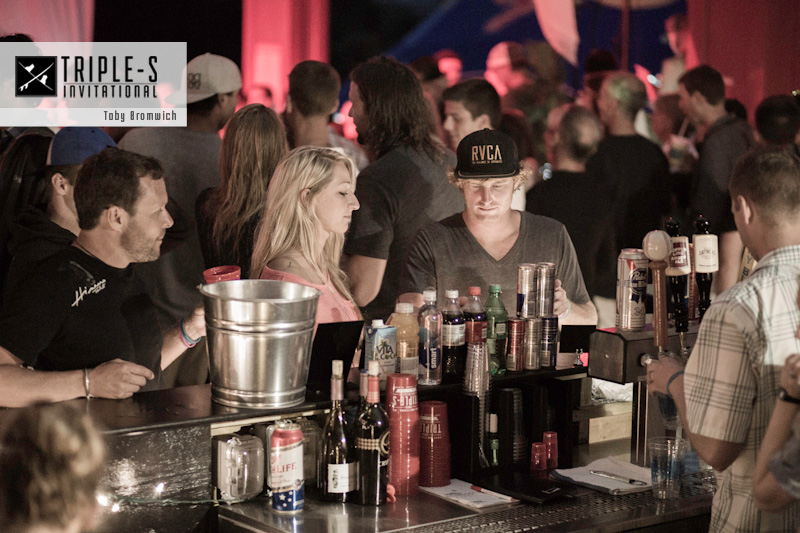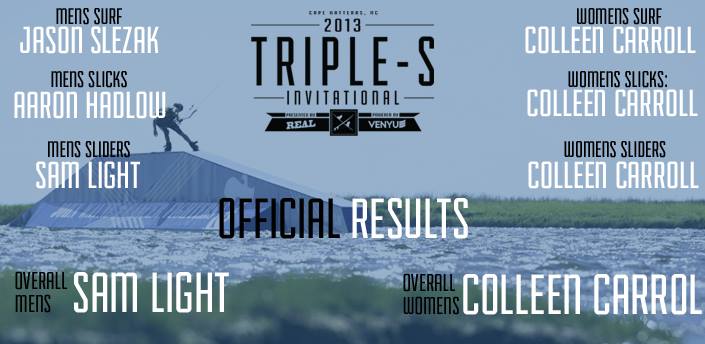 http://www.realwatersports.com/triple-s-invitational/2013
Featured in this Post
Comments