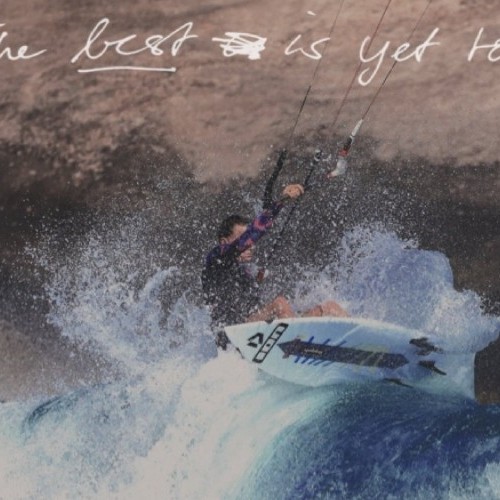 ION 2022 Capsule Collection Amaze
Features / Wed 22nd Jun, 2022 @ 9:15 am
With ION's unique pink capsule colourway, the 2022 women's collection escapes the ordinary. However, don't be fooled! The Pink Capsule collection goes far beyond a colourful pattern on your watersport accessory. It is eye-catching, bold, and a statement in itself. It shows girls' determination. It's about conquering the oceans with confidence and inspiring others to do the same. With thoughtful cuts and carefully chosen materials, the collection provides maximum protection, warmth, and technical support. It comes in a variety of styles to suit individual needs.
The Amaze Pink Capsule collection represents progressive water women who push their limits. To conquer the oceans with confidence we provide thoughtful cuts that enable maximum performance. All wrapped up by a unique design. The Amaze Pink Capsule collection.
It includes wetsuits, summer shorties, harnesses, vests, ponchos and much more. All wrapped up by this unique design—the Amaze Pink Capsule collection.
Discover it here!
The Amaze AMP
The Amaze Amp 5/4 Front Zip stands for an epic stretch without compromising warmth, making it the perfect wetsuit all year round. Stretchy material topped with a minimalistic panel design provides freedom of movement in the crucial arm and shoulder area. The secret for optimal heat retention lies in ION's super flexible Hot_Stuff 2.0 thermo lining combined with toasty warm Plasma_Plush 2.0. On top, I_foam neoprene traps more air due to its foamy structure, improving heat retention.
Key Features
Toasty Warm: Quick-drying Plasma_Plush 2.0 combined with Hot_Stuff 2.0 for the best combination of warmth and stretch.
Epic Stretch: Limitless movement thanks to fewer panels and our stretchiest inside & outside linings.
Seam Sealing: Improved version of highly elastic neoprene tape securing every inch of lower body seams and highly stressed knee area.
For more information on ION's Amaze AMP, please click here.
Amaze Hot Shorty
Rely on flexible neoprene that keeps up with tricks, wipeouts and paddling. Long sleeves and front zip make it super functional on the inside, and super smooth Silk_Stuff increases wearing comfort to the max. The slightly longer bikini cut on the backside ensures everything stays in place so you can focus solely on the surf. Thanks to fused edges and reinforced seams, this summer style does not only look good but comes with the sturdiness you need on your
"This is my most used piece from the ION AMAZE collection. I like the comfort of having a slim wetsuit even in summer destinations to have extra support while crashing and keeping my muscles always warm. This wetsuit keeps me warm, protects me and looks great and sexy!" — Paula Novotna
Key Feature
Super Flex: Great overall range of movement.
For more information on ION's Amaze Hot Shorty, please click here.
NOVA
The Nova is the perfect harness for everyone looking for flexibility combined with good back support. With a flex index of 6, it belongs to the medium-soft harness. Flexible side parts and an internal flex belt allow for good mobility, while an EVA pad on the inside provides cushioning and comfort. The result is a sound balance between freedom of movement and support through a high outline. The harness comes with a lightweight thanks to the partly Curv construction, non-water absorbent HD_Foam, and the sleek Spectre Bar (kite hook included). The Curv_Flaps of the Spectre bar create a seamless and optimal force distribution throughout the harness. In addition, the Nova has an integrated Kite_Knife Multitool 2.0 and handles pass leash slider.
Key Features
Partly Curv: Partly moulded Curv composite material with strong back support and flexible side parts.
Inside EVA: EVA on the inside prevents the harness from riding up and rotating.
Spectre Bar / Kite hook: ION's latest innovation in spreader bar technology. Incredible flexibility and a slim outline. Including a lightweight aluminium hook.
Ultra-lightweight: Thanks to its light construction combined with a clever mix of materials, this harness ranks as the most durable and lightweight hard shell on the market.
For more information on ION's NOVA Harness, please click here.
Poncho Select Women
This mobile changing room and beach towel are made from quick-drying and lightweight materials. Thanks to the small packing size, you'll always find space to bring the poncho to the spot.
For more information on ION's Poncho Select Women, please click here.
Discover the full range here!
Italian/Egyptian Jen Tyler grew up on the sandy beaches of the Red Sea and has been on the IKSURFMAG & Tonic Mag team since 2017.
Featured in this Post
Comments