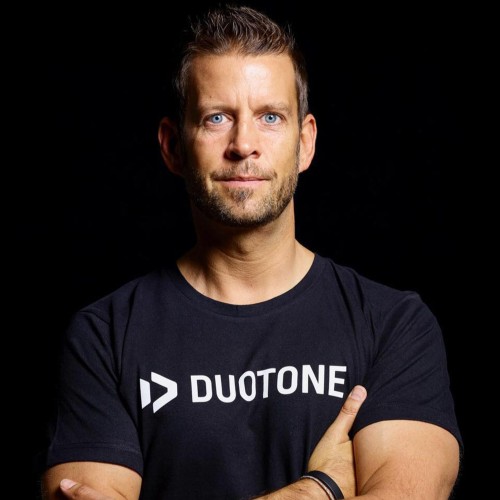 Intriguing Beings Podcast – Episode 04 – Philipp Becker
Features / Mon 8th Oct, 2018 @ 3:00 pm
It's Monday and that means Intriguing Beings is here! Check it out as Rou Chater interviews Philipp Becker the International Marketing and Communications Manager at Duotone Kiteboarding. Do you want to find out a little more about why Boards and More dropped the North Kiteboarding Brand and set up Duotone then this candid interview has some great insights! Rou also delves a little deeper into what it means to be in charge of marketing for one of the biggest kiteboarding brands on the planet.
"It's not all about Duotone though, Philipp has arguably one of the most desirable jobs in kiteboarding. He has some incredibly interesting stories from his travels including one I hadn't heard before that actually blew me away a little bit. He has to choose his moments to go kitesurfing, and I think this podcast goes to show exactly how much hard work goes into a role like this."
Working in the industry might look like sunshine, holidays and margaritas from the outside, but the reality is quite different…
Philipp is in charge of the wave team and has been supporting the incredible talents of Airton and Matchu since they joined the team!
Rou has been kiting since the sports inception and has been working as an editor and tester for magazines since 2004. He started IKSURFMAG with his brother in 2006 and has tested hundreds of different kites and travelled all over the world to kitesurf. He's a walking encyclopedia of all things kite and is just as passionate about the sport today as he was when he first started!
Featured in this Post
Comments