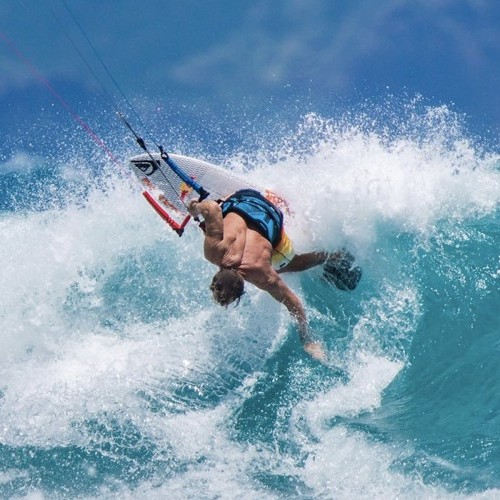 In Focus: Naish 2021 Kites Product Overview
Features / Mon 5th Oct, 2020 @ 3:55 pm
Naish Kiteboarding have once again refined their designs to be more efficient, yet built to last and backed with 20 years experience, and a fresh team of engineers, world champions and pro athletes. We've got the 2021 kite line up right here for you – A new decade, a new direction.
Pivot + Pivot LE
High-Performance Freeride/Big Air
Two-time King of the Air Champion, the Pivot, is unrivalled in terms of performance and versatility. It is famous for its jumping ability, incredible wave riding performance, amazing response and tight, pivoting turns. Backed by Naish's legendary construction, the Pivot uses only the best materials available. The Pivot has a wide wind range and incredible power generation for fast riding and huge boosts.
For S25 there is a new adjustment system for the bridle to give the Pivot even more range.  It was inspired by the KOTA riders who want to ride the biggest kite possible in super strong winds.  It is also beneficial for strapless wave riders who don't need the super-strong pull.  Naish's flagship kite, the Pivot continues to lead the charge in innovation and performance.
Features
Massive Boosts
Consistent Power Delivery
Versatile Performance: Big Air, Freeride, and Surf
Incredible Wind Range
"Sheet-in-and-go" Feel
Quick Relaunch
For more information on Naish Kiteboarding's 2021 Pivot, please click here.
Slash
Pure Wave/Strapless
The ideal choice to stoke out dedicated wave riders, the Slash delivers unmatched drift and a wide wind range. Establishing itself as Naish's premier wave kite, the Slash provides incredible down-the-line drift and stable flight. Made to take a beating in heavy surf, you can focus on pushing your limits without having to worry about your gear. With the Slash, you can forget about the kite and become one with the wave.
Features
Easy Park-and-Ride Surfing
Powerful Low-end
Incredible Wind Range
Light Bar Pressure
Quick Water Relaunch
For more information on Naish Kiteboarding's 2021 Slash, please click here.
Dash + Dash LE
Freestyle/Big Air
The future of c-shaped kites has arrived!
The Dash is designed for advanced kiters creating the ultimate high-performance machine. Its pulleyless bridal provides direct feel and stability. With two available bridal settings, the kite can be fine-tuned for both unhooked freestyle and big air. Designed for riders who like the feel of a fast and engaging kite, the Dash is the rider's choice for all of the above.
Features
Powerful Jumping
Super Fast Turning
Slack for Unhooked Freestyle
Great Kiteloops
Direct Bar Feel
Unlimited Top End
Flies Forward in Wind Window
For more information on Naish Kiteboarding's 2021 Dash, please click here.
Torch
Pro Performance Freestyle
The veteran kite in the Naish line, the Torch has continually kept freestyle, and big-air specialists stoked for more than a decade. The only kite that has won King of the Air, Freestyle World Championships and the Kite Park League World Title, the Torch remains tried and true in quality and performance. This year's model has been improved and fine-tuned to deliver smoother power and precise handling for predictable flying. Ideal for freestyle, the Torch creates slack after loading, making handle passes a breeze. Open up a new world in the park with the Torch's top-notch stability and drift. For those ready to take kiting to the next level – grab a Torch.
Features
Superior Unhooked Control
Incredible Top-end Wind Range
Moderate-to-heavy Bar Pressure
Quick Water Relaunch Using the 5th Line
Solid Power Through Turns
Stable and Drifty
For more information on Naish Kiteboarding's 2021 Torch, please click here.
Boxer
All-around Freeride/Foiling
More than just the ultimate one-punch kite!
The Boxer delivers both incredible low-end power while its Quad-Tex canopy and Luff Strut contribute to controlled top-end handling. Initially designed for foiling, the Boxer has a wide range of power, quick turns and great downwind drift. These characteristics also make the Boxer amazing for light wind freeriding and down-the-line wave riding. The Boxer also has the widest range in sizes available of any Naish kite, ranging from the all-new 2.8 m² up to 16 m².
Features
Ultra Lightweight
Low-end Power
Floats in Lightwind
"Sheet-in-and-go" Feel
Large Depower with Short Throw
For more information on Naish Kiteboarding's 2021 Boxer, please click here.
Triad
All-around Freeride
The right kite for 90% of the world's population!
When the Triad was created, the focus was on creating an optimised rider experience with seamless transitions from the beginning stages, to intermediate and beyond. The Triad is intuitive and stable with true sheet-in-and-go power and forgiving steering that does not overreact, making it very comfortable and easy to fly. Whether it's a new rider just starting, finding a place in the waves, learning kite loops, foiling, or just want to become a better rider, the Triad is a true all-arounder.
Features
Forgiving Control and Handling
Great sheet-in-and-go
Super Easy Jumps
Consistent & Predictable Power
Effortless Water Relaunch
For more information on Naish Kiteboarding's 2021 Triad, please click here.
To view all Naish Kiteboarding's products, please click here.
Mon 5th Oct, 2020 @ 3:55 pm
Jen Tyler grew up in the chaos of Cairo, Egypt. It was on the beaches of the Red Sea where her love for the ocean, water sports and adventure grew.
Featured in this Post
Comments