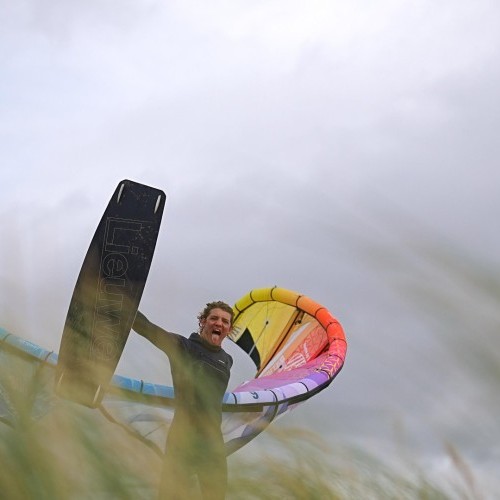 Lorenzo and Leonardo Casati Join Harlem Kitesurfing, Lieuwe Boards & Appletree Surfboards
Mon 6th Nov, 2023 @ 11:00 am
Lorenzo and Leonardo Casati Join Harlem Kitesurfing, Lieuwe Boards & Appletree Surfboards
Win a Custom Designed Ozone Twin Tip this issue in our FREE subscriber prize draw.
BIG NEWS – The Casati family joins Harlem Kitesurfing, Lieuwe Boards & Appletree Surfboards!
The King chose his family. In real life, you don't get to choose your family. Unless.. you are the King!
"When I tried the gear, I knew that this would be the way to go and after feeling the team's support I was sold. I'm more than ready to make the impossible possible with my new family", shared Lorenzo Casati.
Powered by the latest high-performance innovations from the three brands, Lorenzo is ready to reclaim the crown at the biggest Big Air battle of the year, Red Bull King of the Air 2023, followed by a busy schedule of podium quests around the world in the Big Air twin-tip, strapless wave and freestyle disciplines.
Best of luck, boys!
Featured in this Post
Comments