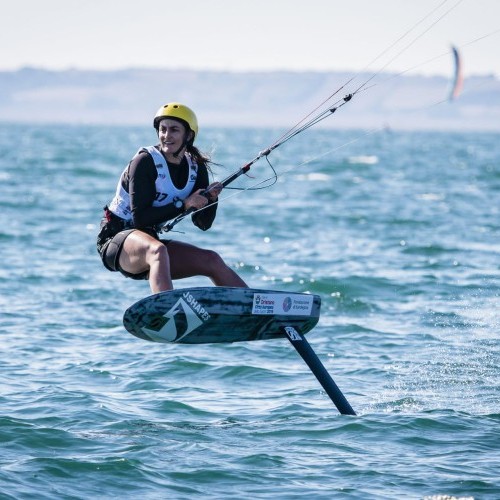 Formula Kite: The World Championship lands in Oristano
Sat 18th Jan, 2020 @ 12:00 am
It's history in the making for Italy, Sardinia and the territory of Oristano. From 13th to 18th October 2020, it will take place the first Formula Kite World Championship with the same format that is going to début at Paris 2024 Olympic Games.
Italy and Sardinia are still the undisputed protagonists of the path that will lead to the début of Kiteboarding at Paris 2024 Olympic Games. After hosting, in September 2019, the very first test event of the "team relay" (the relay race format that will be used at the Olympics), the beach of Torre Grande (Oristano) is getting ready to host an even more prestigious international event.
In fact, from 13th to 18th October 2020, it will take place the Formula Kite Mixed Team Relay Worlds. That is, the first edition of the Worlds branded "IKA – International Kiteboarding Associations" and realised with what will be the Olympic racing format.
Last year event, which had a continental reach, attracted almost 100 athletes, becoming this way the most important event in the program of events of "Oristano European City of Sport 2019".
Among the athletes who took part in the event, who we'll see again in the waters of the Gulf of Oristano in October, there were: the European champion Axel Mazella, Daniela Moroz, the undisputed ruler of the international kiteboarding female scene, and the 2018 youth silver Olympic Toni Vodisek.
The objective pursued by the collaboration between the International Kiteboarding Association and the Open Water Challenge organisers is to make Oristano, Sardinia and the Italian kiteboarding scenario a fundamental cornerstone in the four-year Olympic program, which will contribute to marking a very important moment in the history of this discipline.
For more information, please click here.
Featured in this Post
Comments