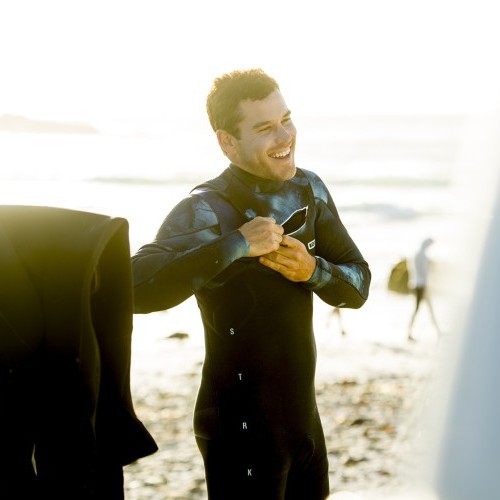 ION's Got More Hot Stuff – Strike Amp 2019
Sat 15th Sep, 2018 @ 12:00 am
In terms of fits and fabrics ION never stops progression and introduces the ION Water 2019 collection with new colors and patterns. The biggest update was made on the stretchiest wetsuit level Amp, improving freedom of mo- vement even further. Thanks to new material on the outside as well as on the inside this wetsuit scores with great stretch, a super light weight, and toasty warmth.
ION's Strike Amp was specially designed for rather brawny wind water sports-oriented athletes. Unlike the classical tight fit of wetsuits, the Strike features a slightly wider biceps cut as well as a wider hip, waist, femur and a bigger lower leg circumference. Furthermore, the Strike Amp comes with detachable Velcro Leg Loops which prevent water from rushing into the suit. GBS seams equipped with Maki Tape 2.0 also make sure cold water stays outside while maintaining flexibility. Crash Padz at shins and ribs care for impact protection while the Glide Skin panel at the back shelters the rider from windchills.
The Strike Amp convinces with epic stretch guaranteeing a great freedom of movement. This was made possible by using a brand-new neoprene foam called I-foam, also making the wetsuit lighter. Another new take is the improvement on the heat insulation. ION upgraded its lining to Hot Suff 2.0, making it more flexible than the old one, and extended it throughout the whole wetsuit except the shoulder and arm area. For further toasty warmth Plasma Plush, known from ION's warmest wetsuit level, was added to the back panel.
For further information about ION and the product range, please click here.
Featured in this Post

Germany
102,739

127,385
Comments