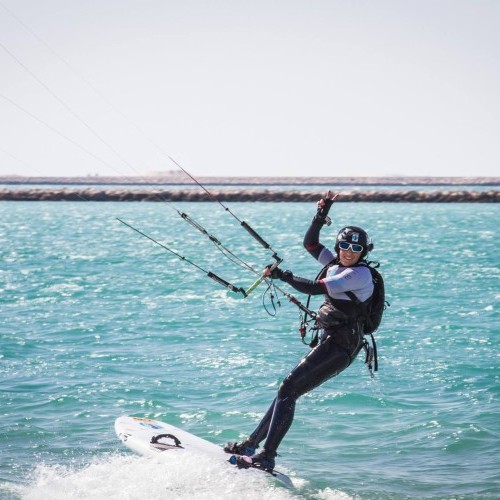 Francisco Lufinha And Anke Brandt Chase Down Victory
Wed 13th Sep, 2017 @ 3:00 am
The World Record for the longest uninterrupted kiteboarding journey by a two-person team is under attack. Portugal's Francisco Lufinha and Germany's Anke Brandt are attempting to cross over 1,500 km between São Miguel island and the mainland of Portugal. They hope to arrive sometime after noon on Sept. 13th. Find out more about the crossing, and find out how to track the Odyssey by reading more. Details provided by the Kitesurf Odyssey.
Francisco Lufinha and Anke Brandt are on a journey toward a new world record. They are kiting between the Azores and the mainland, and intend to arrive at the Oeiras Marina tomorrow, September 13,  between 5 pm and  8 pm.
The two world record players left the Ponta Delgada Marina on the island of São Miguel on September 4 and are about to complete the crossing of more than 1,500 km that connects the Azores from mainland Portugal
Land In Sight!
Follow the final approach after 9 days at sea, and meet our heroes tomorrow between 5 pm and 8 pm. Follow the arrival time with the Live-tracker.
This odyssey has the support of Docapesca, CCL, Turismo de Açores, Visit Portugal, Fundação Oceano Azul, Oceanário de Lisboa, MINI, among other partners.
Follow this odyssey at  http://www.franciscolufinha.com,  Facebook & Instagram.
Featured in this Post
1,488
Portugal
43,384
Comments