Mini Kiteboard World Cup – Mexico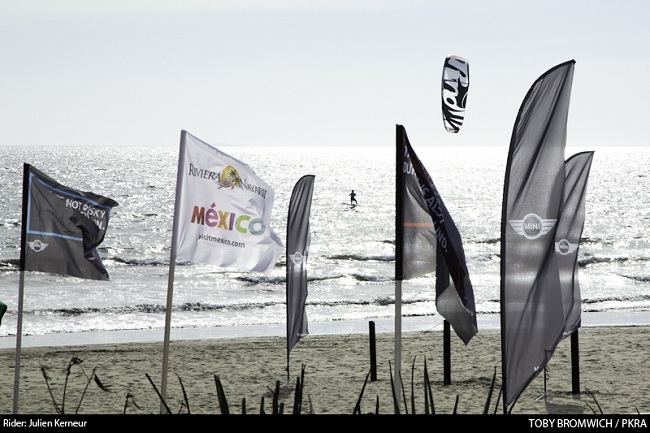 Don't panic, the next PKRA event on the tour is in Italy! This is the first in the series of new slalom events that the PKRA is running, some of the worlds top riders are attending with the view of becoming the World Slalom Champion at the end of the year… Some of the worlds best freestylers are out there as well to showcase the sport to the masses in a competition alongside the Slalom event, but the points won't count towards the overall freestyle title on the PKRA. Confused? So were we a little!
Registration for the MINI kiteboard World Cup took place at the Hard Rock Cafe on the Rivera Nayarit on the Mexican Pacific Coast.  The top riders in the world traveled to Mexico to compete in the first Slalom race of the 2013 season.   Slalom is the new high-speed racing discipline that will be making many headlines in 2013. Riders also registered for the freestyle event that will be a combination of old school and wake style tricks.  Kevin Langeree and current freestyle point's leader Alex Pastor are headlining the freestyle competition and Julien Kerneur the 2012 world slalom champion will be the man to beat in the slalom.
Rivera Nayarit is a great place to kitesurf; a thermal wind picks up every afternoon between 15 to 20 knots.  The Hard Rock Cafe is hosting and sponsoring this event while providing a great atmosphere and perfect venue for the event.  Riders had a chance to test the conditions and are excited about the upcoming races and freestyle competition.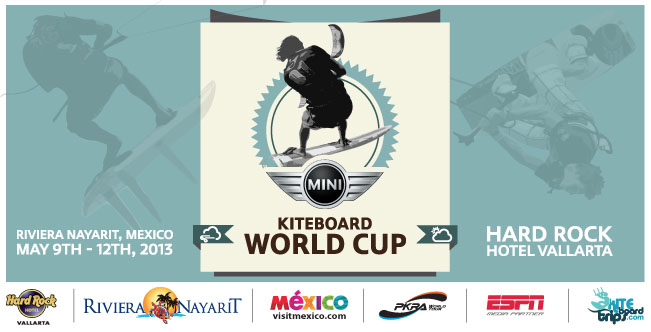 Local rider Sean Farley took Bryan Lake, Kevin, Alex and Julien for a tour of the area in the MINI to check out the surf spots and the atmosphere around Nayarit.  Everyone felt right at home with the relax surf vibe atmosphere and enjoyed the small waves of a dropping south swell.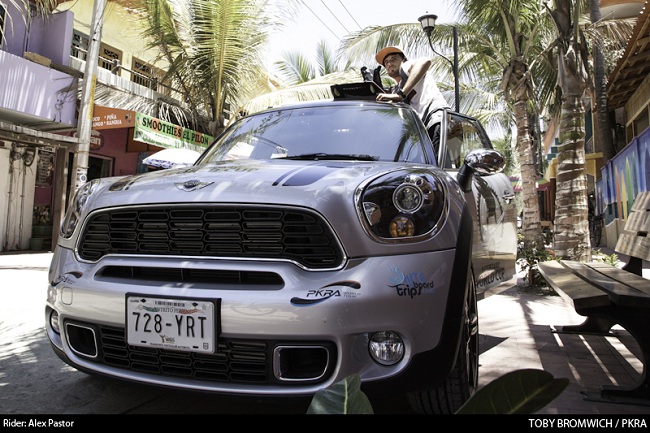 The competition will begin early afternoon with the sea breeze filling in.  The first slalom event of the year is going to set the tone for the rest of the season and give one rider an early points lead in the rankings for the World Champion title given away at the end of the season. The freestylers will not be battling for their rankings but will be here to display what the best kitesurfers in the world can do.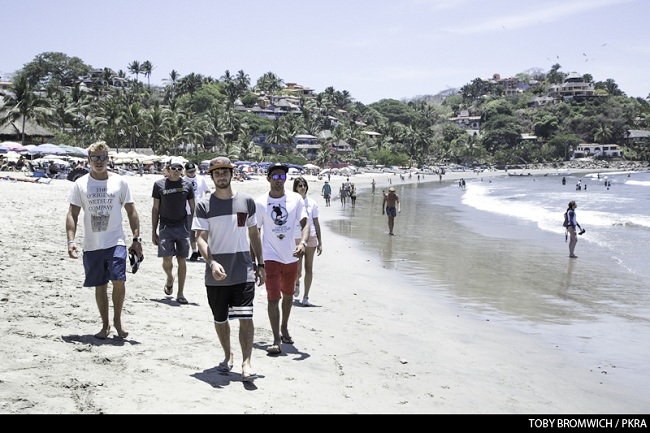 Make sure you follow us on Facebook and Twitter for the latest news and results.
Featured in this Post
Comments