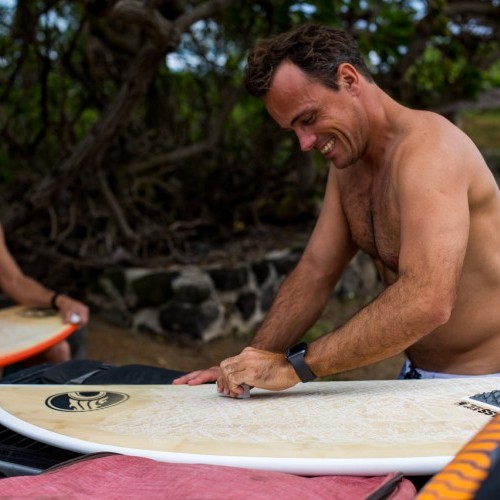 Intriguing Beings Podcast – Episode 02 – Dave Hastilow
Features / Mon 24th Sep, 2018 @ 4:30 pm
It's Monday, and it's time for Episode 2 of the Intriguing Beings Podcast! Rou's guest this week is Dave Hastilow, Division Manager at Cabrinha. Dave's had an interesting journey in the kite industry, one that took him from the Isle of Man to Maui and to quite a lot of places in between!
"I've known Dave for a long time now and his ascension through the kiteboarding ranks in the industry has always interested me. He's taken opportunities when they have arisen and made some challenging life choices but that willingness to take a chance has always led to bigger and better things. Dave's story is compelling and one I think you will enjoy!" – Rou Chater
Rou is aiming to get a new episode online every Monday, and to try and record episodes with as many interesting and engaging people that he can. Each episode will be published on his site, but also on IKSURFMAG when it is kitesurfing related.
They are available on iTunes and Spotify too, so if you want to subscribe on there you can.
Win a Commander Twin Tip by Eleveight, CORE's all-new Link harness, or an ultra-light board bag from Prolimit this issue in our FREE subscriber prize draw.
Rou has been kiting since the sports inception and has been working as an editor and tester for magazines since 2004. He started IKSURFMAG with his brother in 2006 and has tested hundreds of different kites and travelled all over the world to kitesurf. He's a walking encyclopedia of all things kite and is just as passionate about the sport today as he was when he first started!
Featured in this Post
Comments