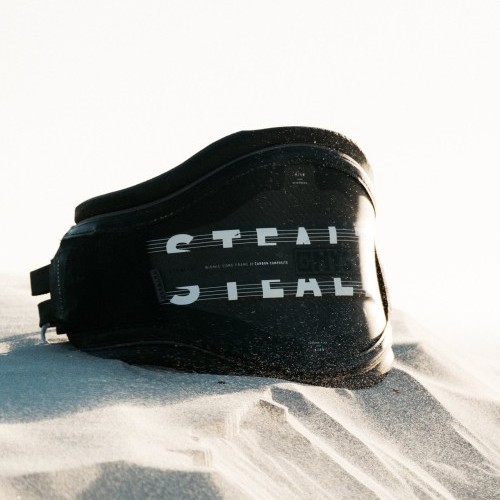 In Focus: 2021 Mystic Stealth Harness
Features / Thu 8th Apr, 2021 @ 9:00 am
It's here, and we are AMPED! The 2021 version of the Mystic Stealth Harness is looking slicker than ever. We're a big fan of a well-fitting harness. It's the easiest part of your kiteboarding quiver that you can change to improve the quality of your ride. Keep reading to find out what Mystic has to say about the new Stealth.
The Stealth is an evolution on the well-known Majestic and Legend harness. It combines the stiffness of the BCF (Majestic X) with the non-water absorbing inner shell of the legend harness. Best of both worlds! The harness is built around the patented Bionic Core Frame (BCF), which is a semi rigid back support plate; it's unique composite material is very stiff yet it allows more flexibility than conventional hard-shells. This season we've added some sick new colors styles to the Stealth so there is always a style that suits you.
KEY FEATURES
Bionic Core Frame
Fly mold 2.0
Non-water absorbing Flexagon Drytech
Light weight material
Battle belt
Flexcovers with integrated safety knife pocket
HP system with reinforced guidance holes
Adaptive leash eye included
Bionic Core Frame
The Bionic Core Frame scores 9/10 on the stiffness index, with a 6/10 torsion flex. The Bionic Core Frame is stiff in the horizontal direction, but is still able to twist and follow your body. The carbon composite enhances the stiffness for the most extreme conditions.
Non-water absorbing Flexagon Drytech
The Flexagon Drytech sticks to your waist like superglue and keeps the harness in place during your entire session. It's non-water absorbing, which gives it an extra light feel.
Lightweight material
Feel free and fly high with the lightweight material.
Flexcovers with integrated safety knife pocket
The flexcover is designed to store your excessive webbing, which would otherwise flap about during your session. Behind the cover there is a hidden knife pocket to get you out of any gnarly situation.
Click here to learn more about the new Stealth on the Mystic website.
Editor at IKSURFMAG, Crystal Veness hails from Canada but is based in South Africa. When she isn't busy kitesurfing or reporting on the latest industry news for the mag, she is kicking back somewhere at a windy kite beach or working on creative media projects.
Featured in this Post
Comments