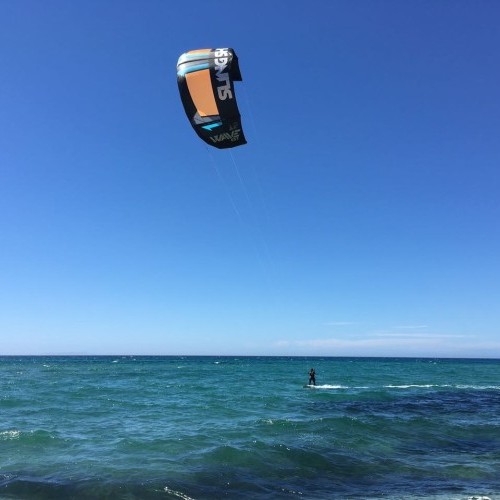 Why Visit?
Sardinia is one of the most beautiful islands in the world! It boasts numerous fascinating characteristics and even its typical Mediterranean nature hides a richness and variety. It is the perfect choice for all those who seek more than just its splendid beaches and crystal clear water and, instead, wish to discover the numerous other treasures it offers and all the activities that are possible on this island. The Sardinian landscape is, in fact, typically mountainous even at relatively low heights, and this makes it perfect for unique experiences like cycling, trekking, speleology expeditions and horse-riding.
Visitors to Sardinia are fascinated by the island for a lot of reasons, but the main reason is its surrounding sea and the coasts. This spectacular environment offers wonderful panoramas which go beyond your typical beach holiday! With almost two thousand kilometres of coastline is a paradise for sailing, windsurfing, kitesurfing, diving, and surfing. Sardinia is a paradise for water sports in general!
Nature lovers can enjoy beautiful environments including areas in the Marine Park of the Maddalena, where an entire beach, "Spiaggia Rosa", has been made inaccessible to preserve its unique pink sand.
Visitors find themselves passing from the wild environment of the Asinara to the elegant, exclusive resorts of Porto Cervo and Porto Rotondo, from the dunes of Piscinas, from the long sandy beaches in Badesi to the red rocks of Arbatax and from the grottoes of the Orosei Gulf to the animated tourist harbour of Villasimius.
Wind and Weather
Sardinia is a windy island, especially from September to June (July and August have a lower wind probability) because of the Maestrale; the northwest wind, which blows from France (where it is called Mistral), and affects mainly the western and northern Sardinia, but also because of the "Ponente", which blows from the west.
On the north coast, the Grecale Wind from North East blows and becomes stronger due to local thermic winds. On the north shore of Sardinia on the main beach of Badesi and Valledoria, Mistral and Grecale are side+onshore winds and are ideal for kitesurfing.
The Mediterranean climate has mild but fairly rainy winters and hot and sunny summers. On coasts,  during our winter months, the average temperature is 15 ° C, and during the summer months ranging between 25-30 °C. The water temperatures range between 10°C in winter to 20°C in summer.
The tide range is very small: 20cm to 40cm including the variation of level due to atmospheric pressure and dominant winds. For kiting you will find many spots between Porto Pollo and Porto Torres that work well with Mistral and Grecale winds. Venturing to new kite spots, chasing the wind is always a fantastic way to discover new places and guarantees you'll kitesurf every day.
Getting Around
Getting around on public transport is not always easy so we would definitely recommend you rent/bring a car to go around easily and discover as much as you possibly can.
Food and Drink
Sardinian cuisine is based on natural products from the land and surrounding sea. It is possible to find dishes from the ancient pastoral and farming traditions with those based mainly on seafood and the flavours of the natural ingredients are exalted by the aromas of the Mediterranean essences. Even today Sardinian cuisine is strictly linked to the seasons and its secret lies in the quality of the ingredients and the simplicity of its dishes, but of course, you can always find a great pizzeria!
Nightlife
Nightlife depends on the month you are visiting, generally from May to October Sardinia is ideal for those who enjoy the outdoors, going to restaurants or having a BBQs. During the winter (low season) you can always visit the larger towns like Alghero or Sassari, there will still be something happening locally over there. From the middle of June to the centre of September, North of Sardinia is the place to be with fantastic beach parties!
No Wind?
You'll never get bored in Sardinia and if you want to relax head to one of our beautiful beaches. You can head to a new beach every day and enjoy the utterly different scenery!
Around Badesi, there are some trekking routes on the seaside and also inside. There are also a lot of famous bike tours. If there is no wind but some waves the north shore is ideal to go surfing! If the sea is flat, also SUP tours are delightful. There are also diving centres and wakeboarding at a lake near Badesi.
Internet
Internet connection in the location in Badesi is not always available, but you'll find a good connection in most restaurants.
Accommodation
In Badesi, there is a nice, little village full of your typical small local houses for rent, check out Stazzi di Gallura.
Featured
Rhodes is an island full of natural beauty and famous for its archaeological sites and museums. UNESCO proclaimed it's Medieval City; a monument of global cultural heritage. Today despite the 7000 years of turbulent history, the magnificent monuments are still standing with great antiquity. The island of Rhodes has endless options for entertainment, and it is particularly famous for its…
If you want an adventure, pack your bags and get ready for a van holiday in Sweden. The excitement of it all is that you will be moving around, discovering and chasing the wind around Sweden's beautiful western coast. Most of the spots are about 30-60 minutes apart and one of the main reason why life on wheels is highly recommended.…
Camber is easily accessible from London and boasts a huge sandy beach, three kite schools and various bars in the town. It is also a good place to learn with shallow shelving beaches and small waves. You can enjoy onshore winds in every direction (aside from NW) within a 15-minute drive. Wind and Weather The prevailing wind direction is SW…

Been to Sardinia (North)? What did you think?
Where are the Best Kitesurfing Beaches in Sardinia (North)?
The beach is 10 km, and with the east wind, we go kiting from the beach which is part of Stazzi di Gallura (owner of the apartments) and with mistral, we go to the Valledoria Lagoon to our partner school Surf Point there.
Wind: Grecale from northeast and Mistral and Ponente from Northwest
Waves: No waves with Grecale, waves with Mistral but in the Lagoon in Valledoria no waves
Shorebreak: None
When is the Best Time to go Kitesurfing in Sardinia (North)?
The windy months to go kitesurfing in Sardinia (North) are January, February, March, April, May, June, September, October, November, December
Statistics
Do you know a good kitesurfing school here?