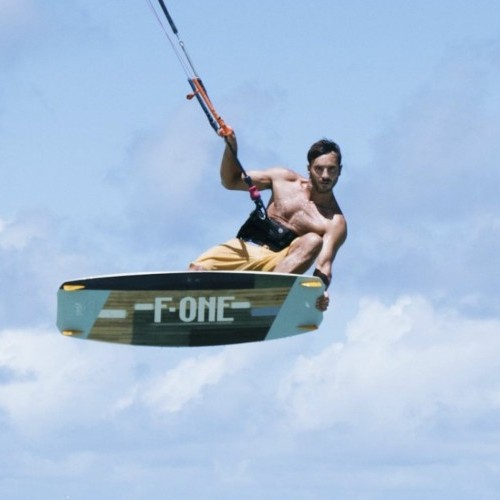 C Mauritius, Palmar
Mauritius
Why Visit C Mauritius Hotel?
On the preserved eastern coast of Mauritius, C Mauritius' first hotel under the C Resorts brand boasts one of the most beautiful beaches on the island. Get a glimpse of the idyllic lagoon of Palmar as you take in the stunning sunrise view at C Mauritius. Experience the perfect island lifestyle at C Mauritius and immerse yourself in the local Mauritian culture through the refreshing design concept. A new natural playground inspired by the raw and authentic charm of local design, the Brand C resorts invite guests to rediscover their inner child. They will let go of adult concerns!
If you're looking for a windier holiday, then May to October is the best time to visit. However, the best time of year to visit is from October to April. There is a cooler climate between June and September, with temperatures ranging from 22 to 17 degrees C but rarely falling below 17 degrees.
Summer, October to April, is the high season. Most visitors come to Mauritius for the tropical weather, sea, and sun!
Wind and Weather
Averaging 20 to 25 knots, offshore winds usually blow in Mauritius. With an average hourly wind speed of 17.4 miles per hour, July is the windiest month of the year in Mauritius. From September to May, the winds are calmer. November is Mauritius' calmest month, with an average hourly wind speed of 13.4 miles per hour.
Click here to find out more.
Getting Around
If you choose to leave the resort, there are also several restaurants nearby that you can get to by taxi at an additional cost.
There are markets/supermarkets/shopping opportunities in Central Flacq, 15 minutes away from the C Mauritius. You can also visit Belle Mare Village for souvenir shops, which are 5 minutes away, or Port Louis, an hour away.
Food and Drink
As C Mauritius is an all-inclusive concept, it is designed to satisfy your every craving! A Dining Room, Buffet style Breakfast, Lunch and Dinner and a Bar with surprising cocktails and evening entertainment by a DJ.
Wine Cellar –  An Organic Wine Cellar with more than 50 Wines from around the world
Beach Bistro - Cocktail in the hands, toes in the sand - The perfect party, people corner! (The hotspot of the hotel)
Chow & Carafe – A deli store where guests can pick up a range of delicious local products for a casual picnic, order a coffee or enjoy a hot croissant.
Wok' n Roll – With an overlook on the beach, the restaurant is a'A la carte Asian cuisine.-
If you choose to leave the resort, there are also several restaurants nearby that you can get to by taxi.
No Wind?
With an all-inclusive concept, everything is available at C Resort!
Including:
C TREK – Explore the scenic surroundings through our guided sociable experts.
CRUSTACEA – A friendly local guide will lead you into the lagoon to explore the fascinating and spiky world of the sea urchin - Embark on the Sirius for a boat trip and discover the hidden treasures of the ocean.   Enjoy the freshest of marine treats straight from the sea and right here on the boat. We want to take fishing to a whole new level at C Mauritius.
C SPA – Indulge in the complete harmony spa Journey C Spa, entering a world of well-being and freshness in a revisited and intimate Mauritian atmosphere!
CIRCUIT – An outdoor fitness gym surrounded by nature with equipment made from natural materials.
CLUBHOUSE – Friendly and fun beach activities reminiscent of your childhood.
And more!
Internet
FREE high-speed Internet / Wi-Fi available throughout the hotel premises
Accommodation
Beautifully designed, our rooms are locally inspired and comfortably furnished, opening onto a terrace or balcony.
Including:
3 swimming pools
64 deluxe rooms ( 56 Deluxe Rooms + 8 Deluxe Beachfront Rooms (All within 40 to 48 m2) and on the left-wing 52 Prestige rooms ( 44 Prestige Rooms +
8 Prestige Beachfront Rooms ) both categories with a cosy terrace and balcony, offering guests all the comfort they need for a perfect chilled-out vibe and view over the Swimming pool.
Fully stocked mini-bar for late-night cravings or in-between snacks with Tea/Coffee Facilities
Mauritius
Error getting country data...
Featured
Find yourself in the unspoiled nature, enchanted by the rare beauty of small towns, inspired by the culture and traditions of this land and experience the emotions of outdoor activities. Lake Como was not only a romantic travel-destination for poets like Stendhal, Mark Twain and Flaubert but also birthplace and habitation for many celebrities (Madonna, George Clooney, Gianni Versace, Ronaldinho…
If you want an adventure, pack your bags and get ready for a van holiday in Sweden. The excitement of it all is that you will be moving around, discovering and chasing the wind around Sweden's beautiful western coast. Most of the spots are about 30-60 minutes apart and one of the main reason why life on wheels is highly recommended.…
Constant trade winds, a choice of sandbars, five kilometres of powder white sand beaches and large summer swells make Watamu a wonderful playground for kiters of all levels. A world heritage site, Watamu is also a protected area of outstanding natural beauty with safari game reserves as well as a stack of other activities and sights close by. Wind and…
Charm, Celebration, Creativity... C-Resorts seamlessly balances all the prerequisites for an unforgettable stay where wellness takes centre stage; where you allow yourself to let go and surrender to relaxation; where you leave your worries behind and reconnect with your inner child. The hotel's signature activities make it the ultimate playground where luxury and playfulness come together in a fairytale setting.
Been to C Mauritius, Palmar? What did you think?
Where are the Best Kitesurfing Beaches in C Mauritius, Palmar?
There is a lagoon in front of the hotel, with the best wind direction being southeast. The average wind speed is 20 to 25 knots, launching and landing on the beach. It is generally clear, with some trees at the back to watch out for. There is a lot of flat water near the reef.
Wind: SE
Waves: Yes
Shorebreak: Yes
When is the Best Time to go Kitesurfing in C Mauritius, Palmar?
The windy months to go kitesurfing in C Mauritius, Palmar are May, June, July, August, September, October
Statistics
Do you know a good kitesurfing school here?