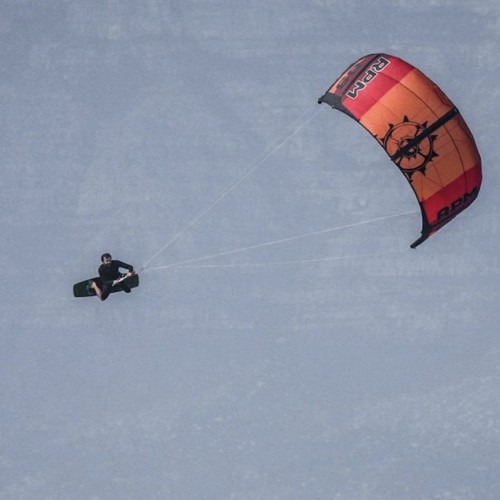 Which Kite Is Right For You? Find out!
Thu 30th Apr, 2020 @ 5:30 pm
Slingshot is positive we will be shredding soon!  We noticed that our community is fully engaged online, educating and dreaming of what shredding again means to them. We want to help with that journey so that when the time comes, we will be READY.
Choosing the best kite for yourself is an educated decision. Whether you are a beginner, intermediate or pro rider, Slingshot has a kite that will match you better than your Tinder profile.
In our latest blog post, Alex Fox, Slingshot Kite Brand Manager, walks through the six kites in the 2020 Slingshot kite line and sheds some light on the best features of each to help you choose the best kite!
RALLY GT V1
Starting off, we have one of the most exciting new kites in our range, the Rally GT V1. The Rally GT is an evolution of one of our most popular kites ever, the Rally.
The Rally GT is a low aspect three strut design that has been optimized to deliver a massive wind range, incredible upwind performance and all condition versatility. If you are a new kiteboarder looking for a kite that you can progress on or merely looking for a kite that can do everything, the Rally GT is the kite for you.
Find out all about the RALLY GT V1 right here.
RAPTOR V1
Next up we have the Raptor V1. The Raptor is an entirely new kite in our range and one of the most welcomed additions. The Raptor is a medium to high aspect, five strut kite, that is designed to provide hero level boosting and hangtime. This kite has incredible range and handles heavy winds and gusts especially well. The Raptor is built on an open C hybrid platform, which gives the rider a great feel of the bar while still having next level upwind performance and water relaunch. If you are looking for a kite for a high performance freeride or big air boosting, look no further than the Raptor.
Find out all about the RAPTOR V1 right here.
SST V5
Now we will move on to the SST V5. The SST is a staple in our range, and perhaps one of the most critically acclaimed kites Slingshot has ever produced. Every aspect of the SST has been tailored to deliver top of the line performance. With an incredibly fast turning speed and insane drift, It truly defines the category. The SST is built on top of three strut compact C profile. This framework is perfectly tuned to provide pivotal turning even when you are sheeted out on the bar.
All of these performance attributes create a fantastic wave kite and also lend themselves to foiling performance. If you're a dedicated wave rider or a free-rider looking for wave and foiling performance, the SST is probably going to give you all the performance you need and then some.
Find out all about the SST V5 right here.
THE RPM V12
The most famous kite in our range, the RPM returns in its 12th iteration. For more than a decade, the RPM has served as the benchmark for performance kiteboarding kites. It's rock-solid stability, and magical bar feel has made learning tricks of all disciplines a cinch. Last year we adjusted the RPM to provide faster turning speeds and more hang time. It retains its three-strut modified open C shape from years past so that continues to be the kite that will accelerate your progression. If you are looking for a kite that can keep up with whatever you would throw at it, the RPM will help you on your journey to becoming the best kiteboarder you can be.
Find out all about THE RPM V12 right here.
TURBINE V10
Here we are looking at the Turbine V10. The Turbine is our dedicated light wind solution. The five struts, open Delta C, shape focuses on efficiency and its higher aspect design ensures that if there is wind, you will be able to ride and stay upwind. The Turbine's highly tuned shape and profile also deliver amazing range and water relaunch. This is especially useful when the wind picks up, or if you are to crash your kite in those marginal conditions. The Turbine has been a session-saving insurance policy for over a decade. If you need a light wind kite, the Turbine is the best choice.
Find out all about TURBINE V10 right here.
GHOST V1
New for 2020 we are proud to introduce the Ghost V1. The Ghost is our foray into the single struck category, and we're stoked on how this kite turned out. Developed to deliver great drift, great range, and incredible turning speed, the Ghost is a premium free ride kite and an exceptional foiling platform. This compact, swept C shape provides amazing range and exceptional drift while the one strut eliminates unnecessary weight to provide feather-light handling and response. If you are looking for a simple kite that delivers incredible performance with or without a foil, that Ghost can be your new friendly companion.
Find out all about GHOST V1 right here.
All the kites in our 2020 range feature our 4×4 canopy tech, which is the stiffest and strongest canopy material on the market. They also feature a split strut to ensure our kites are stiffer and more structurally sound than the competition. Also featured on all of our kites is our one pump speed system, which is one of the most widely used and replicated pieces of Slingshot's innovations. So if you're in the market for a kite, look no further than Slingshot. We have something for everyone.
Find out more, right here.
Featured in this Post
Comments