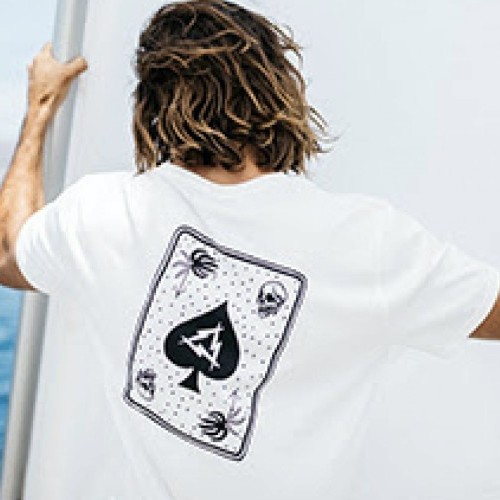 Mystic Artist Series Collab
Fri 24th Apr, 2020 @ 3:00 am
If you like skeets, abstract, electrified bells ringing in your earlobes, then get psyched! Bringing this collection to life was no easy feat, but with the reverie vision of Jamie Brown, Jim Ways and Space Bat Killer, Mystic managed to depict those thoughts into illustrations that speak if you're prepared to listen – check it out!
Artist Jamie Browne
Jamie has a style of his own. Always emulated, never replicated – his illustrations blend the laid-back surf and skate lifestyle, with social culture and cheeky humour. Often incorporating wordplay, double meanings and playful illusions, Jamie's work provides an escape to some far-off tropical isle, where good times reign and you're invited to catch your breath, catch a buzz and take life a little less seriously.
I guess you can say – this collection will help you yearn for some enticement, both on and off the water – Find out more, right here.
Featured in this Post
Spain
2,922
South Africa
5,757
65,651
Comments