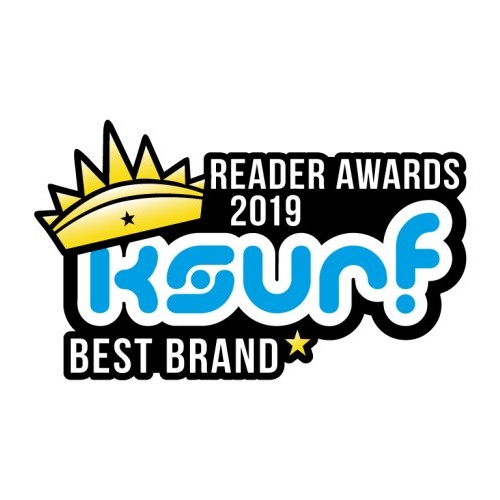 Kitesurfing Readers Awards Results 2019
Thu 6th Feb, 2020 @ 4:04 pm
Best Kitesurfing Brand of 2019
It's been an incredible year for our favourite sport, innovations and developments have been coming thick and fast and the explosion of foiling amongst the masses has been a fantastic boost. All the brands have been pushing the boundaries and the level of of the sport has exploded. This year F-ONE take home the most coveted prize in kiteboarding, Best Brand, as voted by you our readers, check out the full results to see where your favourite brand came! F-ONE have been consistently pushing the sport forward, they were one of the first brands to push foiling, have legendary products like the Bandit and the Mitu Pro Model and a roster of riders that never fails to impress. Félicitations to the team from Montpellier on taking the win!
To view the full results click here.

Brand | 40,395
Enjoy all conditions, Try out new things, Open up your playground, Join #foneculture Outdoor and sporting goods company...
Best Male Kitesurfer of 2019
With an incredible third King Of The Air title in the bag in 2019 and his hugely popular Vlog series, it felt like Kevin Langeree was constantly demanding our attention last year, and rightfully so. The Dutch ripper consistently blows us away with his riding, his positive attitude and his incredible videos. It looks like he captured your hearts too as he takes the Best Male Kitesurfer award for the second year in a row! Well done Kevin, we can't wait to see what you have for us in 2020!
To view the full results click here.

Pro Rider | 53,568
Reedin kites - Young Capital - O'Neill instagram @kevinlangeree 07/21/1988 Sportsperson...
Best Female Kitesurfer of 2019
Mikaili Sol is a name we will be hearing for many years to come, she totally dominated the GKA Freestyle World Tour this year taking the championship for the second year in a row. Not only that she tried her hand at strapless freestyle and won her first event and stamping her authority all over the discipline. If she enters the full strapless and freestyle tours this year maybe she can pull off the double, which would be utterly incredible! Well done Mikaili, best of luck with the events this year!
To view the full results click here.

Pro Rider | 6,803
14 yrs, Brasilian, Duotone Kite, ION, ibelieveinyou, Vivida Lifestyle, Vila Bela Vista, KiteSista, Kurtis Eyewear, Fabio Ingrosso Coaching, Vibe I live in Ceara, Brasil. My birthday is October 30th. I love to ride my horse Bisouro. I also like to…...
Best Kite Manufacturer of 2019
Who made the best kites in 2019? We asked you and you voted, Duotone took the win, the first full year under the new moniker and their legendary marques like the Vegas, Neo and Rebel obviously struck a chord with you. Not only are they making great kites to fly, but Duotone have also been working tirelessly on their manufacturing in Sri Lanka. The build quality is incredible and they've been using some of the latest materials available. A worthy nod goes to the Click Bar which has been in production for a while now but continues to lead the way in terms of innovation. Well done to all the team around the world who put their time and effort into the brand and especially Ken Winner and Ralf Grösel who design the kites!
To view the full results click here.

Brand | 98,612
TRUE KITEBOARDING TRUE KITEBOARDING The only constant thing in life is change. The times, the conditions, everything is in motion. Only the destination stays the same. Like our ambition to build the most innovative equipment for wind and water sports.…...
Best Board Manufacturer of 2019
You can't kite without a board as they say, or perhaps that's just me! What lies beneath our feet can make or break a session, whether it's a twin tip, surfboard or foil, it needs to work well to put a smile on our faces. With models like the Mitu Pro and the legendary Trax F-ONE have always been at the top of their game. The dedication to the foil range no doubt swung a few of your votes too, every time we jump on one of their boards we're always smiling and it looks like you have the same feelings too! Congratulations to the F-ONE team on this well-deserved award!
To view the full results click here.

Brand | 40,395
Enjoy all conditions, Try out new things, Open up your playground, Join #foneculture Outdoor and sporting goods company...
Best Kitesurfing Accessories Brand of 2019
I know from experience how much this means to a few people in the industry and once again Mystic have taken the win, although Manera and ION are getting closer every year. Thanks for voting to put Mystic at the top of the leaderboard for a record 7th time! They've certainly been working hard for it with new products across the harness and neoprene line delivering impressive performance. The gap is closing though, it's an impressive run, will they keep it up for 2020? Well done to all the team at Mystic around the globe that have worked hard to make this happen!
To view the full results click here.

Brand | 64,724
We create products that push riders further, allowing them to break all the existing boundaries and take action watersports to a whole new level. A group of kiteboarders and windsurfers who loved everything in the extreme wanted to go after…...
Best Kitesurfing Video of 2019
It's the first time a snowkiting video has won the Best Video Award and I doubt many will argue that this video has all the elements to get you stoked for a session on frozen water! The Unhooked.CH crew put this 9-minute movie together to showcase snowkiting at its best. If the first five minutes don't blow your mind then nothing will, the cinematography and backdrop of the high alpine is simply sublime and this is a truly worthy winner of this year's Best Kitesurfing Video award, even if technically they aren't kitesurfing haha!
To view the full results click here.
Best Kitesurfing Vlog of 2019
We'll be honest, we thought Kevlog would be a shoo-in for this one, but that's the beauty of the Readers Awards, it's not up to us it's up to you and in the Best Kitesurfing Vlog category you all felt German rider Ben Beholz self-belief workshop to help you achieve your goals within the sport was the deserved winner. I guess it says a lot about self-belief Ben! Congratulations, well done on winning this award!
To view the full results click here.
Thu 6th Feb, 2020 @ 4:04 pm
Featured in this Post
Comments