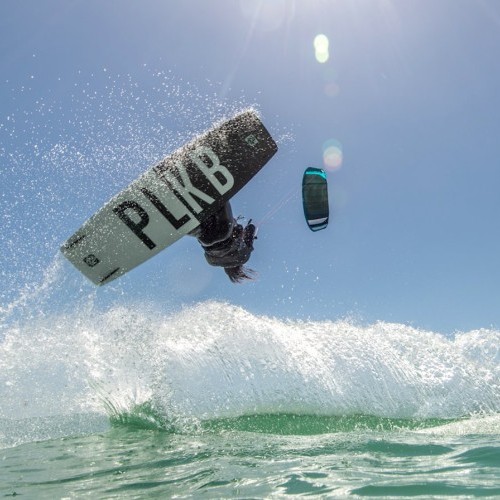 Introducing PLKB Capital – Carbon Freestyle Kiteboard
Thu 20th Jun, 2019 @ 3:00 pm
PLKB is proud to introduce the new Capital V2! Peter Lynn has been designing kites for over 40 years. This year, they have completely rebranded, as well as added a line-up made up of new and upgraded tube and foil kites. In the last couple of years, PLKB has worked on developing boards to go alongside their kite quiver. Today, PLKB presents the second version of the Capital board, with fresh new looks and, most importantly, constructed with new technology that goes hand-in-hand with their kites.
The PLKB Capital V2 is a full carbon board built to offer fast riding and freestyle performance. The ideal board for riders who want to progress quickly and jump high. From pops and aerial transitions to handle-passes and heart-attacks, the Capital board will be a rider's constant companion.
The wide tips combined with the stiff core give plenty of pop for freestyle tricks while its rocker makes landing and riding more comfortable.  The channels at the bottom make the board land jumps with ease and creates grip to cruise easily upwind. The board has a paulownia core with a full carbon finish to make it as light as possible yet strong, so all jumps and tricks can be landed without worrying about durability!
Features
Light yet durable and strong board made with paulownia and ash core with a full carbon finish.
Nice shaped rocker line for a board steady in all conditions and that can pop hard, fly high and land softly and steadily.
Balanced rocker-line fit for a freestyle/wakestyle board.
Perfect channels to ensure grip and improve control doing jumps.
40mm G10 fins for an incredible grip.
Soft pads and straps that ensure you don't slip out.
For more information on PLKB Capital, please click here.
Featured in this Post

Netherlands
3,789

7,179
Comments