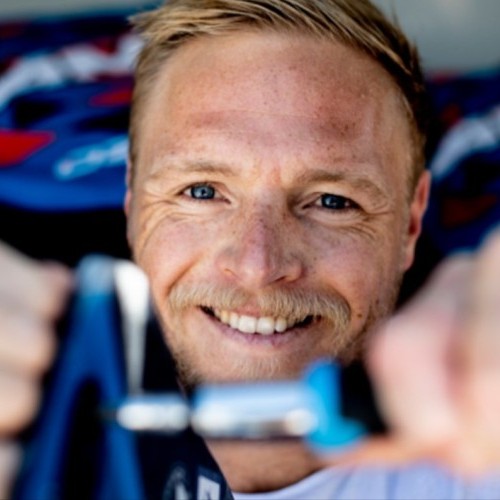 Ruben Lenten gets AMP'd on Ozone!
Fri 11th Jan, 2019 @ 12:00 pm
The whole Ozone team have followed Ruben since the early beginnings of his kiteboarding career and have admired his dedication and commitment to growing the sport. Our paths have crossed several times, and we are now stoked to have Ruben officially become part of the Ozone team. Renowned for pushing the more extreme side of kiteboarding his whole ethos resonates with being driven by the elements, consistently being inspired by nature's most brutal conditions.
We are excited to welcome Ruben on board as our Global Brand Ambassador, as a top-level rider he knows all too well the importance of having the most high-end and efficient equipment possible while taking performance and innovation into account. Ruben will continue to drive the growth of kiteboarding, together with Ozone's continual drive for producing innovative performance equipment this is a perfect match.
Ruben is a legend in the industry, his enthusiastic passion for the sport is contagious for anyone who comes in contact. He is dedicated to inspiring people to send it and live life to the fullest. We are thrilled to have him riding our equipment and representing us on the combined mission to push kiteboarding to the next level.
A very warm and windy welcome to the team Ruben!
A Note From Ruben
"Good things take time. After three years of testing almost every kite on the market, I'm so stoked to have found this great brand to move forward with who share the same vision and above all passion. Let's fly, Ozone!
Ozone is an excellent company owned and run by people who ride hard and fly high. Over the past 20 years, Ozone has been on a mission with its factories and a team of professionals innovating, testing and developing the best kiteboarding and snow kites, paragliders and speed wings in the world.
I have been kiteboarding for over 18 years, and this is what I want to do for the rest of my life. Every session there's something new to enjoy and learn, it never ends. This feeling is just amazing and playing with different gear and setups always brings new opportunities and feelings. Like with our brand new all-round high-performance kite, the Amp. This kite has stolen my heart, and I'm so excited to fully express myself on this awesome kite along with the Torque board.
At Ozone they know how to build gear, that's for sure. I've been blown away by their capabilities and innovations thus far. With these great products and this fantastic team, we're focused to grow Ozone worldwide and give more and more people the feel and performance of Ozone.
I'm looking forward to visiting your home spots, riding together and having some fun. That's what it's all about!
Stay tuned for what's to come – Ride hard and fly high."
For more information about Ozone's 2019 Amp, please click here.
Featured in this Post

76,600

31,634
Comments