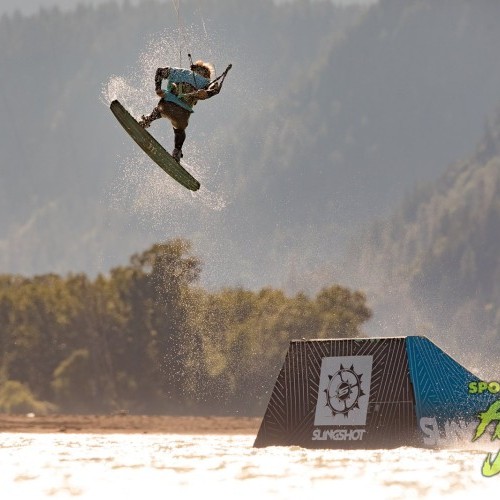 The Patagonia Hood Jam is Coming!
Fri 20th Jul, 2018 @ 9:00 pm
Announcing the Patagonia Hood Jam!
Back again for the fourth year, The Slider Project hosts the Hood Jam in beautiful Hood River, Oregon and welcomes title sponsor, Patagonia. For the second stop of the Kite Park League tour, 33 of the world's best park riders have confirmed their attendance, many of whom have already been throwing down in the Slider Project Park in the weeks leading up to the event. A solid indicator that the action about to unfold will take park riding to new heights.
The event will commence on Saturday, July 21st at 3:30 pm at Big Winds for a Registration Meet & Greet that is open to the public. We invite everyone down for refreshments provided by Full Sail Brewing and to meet the competitors.
Sunday, July 22nd starts things off with a media warm-up day followed by a BBQ hosted by Duotone Kiteboarding at the Marina Beach in Hood River, Oregon. Heading into the rest of the week, look for on the water action every day at the Slider Project Park. Come down for the show or follow along online.
Win a Custom Designed Ozone Twin Tip this issue in our FREE subscriber prize draw.
DONT MISS ANYTHING!
We will keep you updated but you can also click here to follow along with the Park League facebook page and follow their Instagram channel @KiteParkLeague.
Featured in this Post
Comments