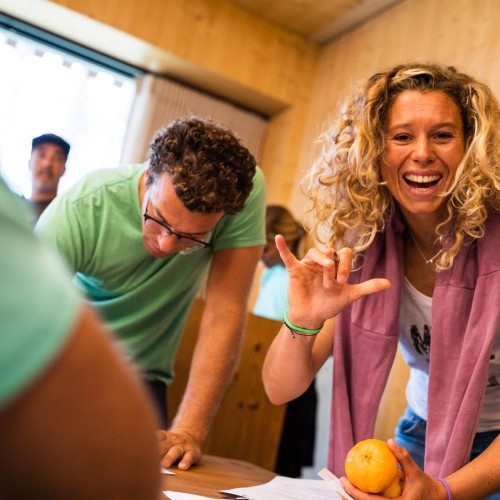 GKA Kite-Surf World Tour Round 3: Portugal Is Underway
Sat 9th Jun, 2018 @ 12:00 am
The GKA Kite-Surf World Tour is set for action in a new venue– Portugal's Viana do Castelo. This, the third stop on the tour promises excitement as competitors tackle this beautiful, right-hand break. Stay tuned for more action throughout the week, and find out what to expect by reading the Global Kitesports Association report that follows.
The GKA KSWT has landed in Portugal at Viana do Castelo for the event that runs until 12th June. The action will be taking place on Cabedelo Beach in front of event host, Feel Viana Hotel.
At this time of year Viana do Castelo benefits from the reliable El Nortada winds as well as solid Atlantic swells. This will be the third right-hand wave for the tour in 2018 and the main wave spot is protected by a sea wall making for ultra-clean, glassy wave riding conditions – a perfect playground for a World Tour event!
Click here to go to the KSWT Portugal event page!
Reigning champ Airton Cozzolino has been steadily building his lead since round one in Cape Verde, but Keahi de Aboitiz has maintained consistent pressure from second place. With the tour about to reach its halfway point, if anyone's going to unseat Airton, then this event is crucial.
Things are also hotting up in the women's division with top-ranked riders Jalou Langeree and Moona Whyte now level on points, so this is a chance for someone to pull ahead. However, Portuguese rider Inês Correia has been unshakable in third place so far this season and she's made it clear that her eyes are on the higher podium positions. She'll be hot on the heels of Moona and Jalou as she competes in front of her native fans!
The women's top four – Jalou Langeree, Moona Whyte, Inês Correia, Carla Herrera Oria / Photo: Ydwer van der Heide
There are also sure to be some serious showdowns in the men's top ten as heavyweights like Mitu Monteiro and Sebastian Ribeiro battle for a place on the podium. Tour legends Matchu Lopes and Paulino Pereira will also no doubt be hoping to rekindle their 2018 title chases after a couple of challenging events for them both in Cape Verde and Dakhla.
So it's all to play for this week in Viana do Castelo and, with strong winds due from Thursday and a very promising looking swell kicking in as well, it looks like a solid third stop to the season is coming up!
Find out what the tour's top riders had to say at the end of the last event — the GKA Dakhla — in both the men's and women's action videos on the GKA website.
Stay tuned to our social media channels as the even progresses: Facebook | Instagram.
Check out the current championship rankings after two events in Cape Verde and Morocco.
See the full GKA Kite-Surf World Tour 2018 Schedule at global-kitesports.org.
Featured in this Post
Comments