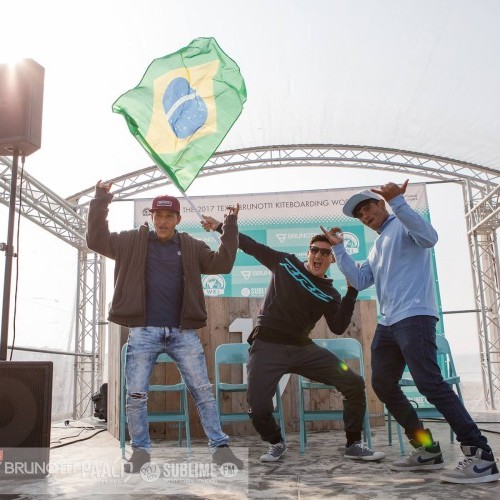 2017 Texel Brunotti Kiteboarding World Cup – Final Day
Thu 28th Sep, 2017 @ 9:00 am
The World Kiteboarding League 2017 Texel Brunotti Kiteboarding World Cup ended without a result due to lack of wind. However, the good news is that another event, taking place in Brazil this December, has been confirmed. See the news below, provided by the World Kiteboarding League, accompanied by photos by Svetlana Romantsova.
Sunday marked the final day of the Texel Brunotti Kiteboarding World Cup, a one-week event that unfortunately left us without enough wind to complete the competition.
For the Qualifier League, the first round was completed for both the Men and the Women. The results from the Qualifier League event can be viewed here.
We are delighted to confirm a new event to the WKL 2017 calendar, and that is Brazil which will take place this December. An interview was held with all of our Brazilian Elite League riders to announce the good news on our live-stream.
The WKL would like to thank Brunotti, all sponsors of this event, the WKL riders, staff and volunteers for being a part of an amazing event, even if the wind unfortunately did not accompany us on this occasion.
All images from the Texel Brunotti Kiteboarding World Cup can be viewed here.
We remind you that we have our next upcoming event very shortly in Akyaka, Turkey, from the 5th of 8th of October. Be sure to tune in!
WKL Media
Comments