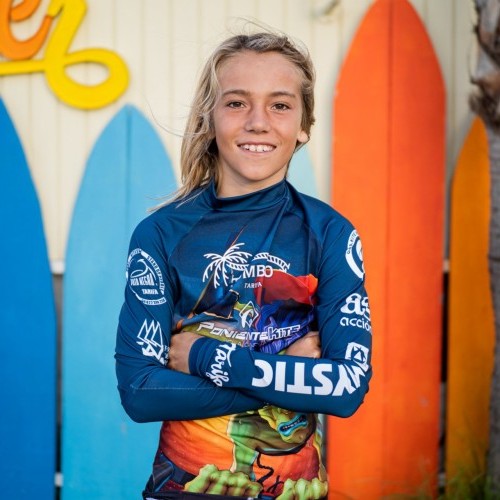 Up & Coming | Finn Flügel, 12
Features / Thu 6th Jan, 2022 @ 2:31 pm
I remember first meeting Finn Flügel at Element Watersports, El Gouna. He had just started taking lessons and was processing at a shocking rate! Six years later, Finn spends more time on the water than he does on land and has claimed his spot on the GKA podium! From freestyle to big air, surfing to winging… this kid is a jack of all trades, master of all. Find out more about Finn Flügel in this exclusive Up & Coming interview!
Finn, it's great to catch up! Can you please give a quick introduction about yourself? What's it like growing up between Germany and Egypt? What are your favourite and least favourite things about living between the two?
I was born in Germany, but I've always travelled with my parents. When I was four months old, I came to Egypt for the first time. It's no problem for me to switch. I feel comfortable in Germany and Egypt. I also went to school in Germany for the first few years. But when it became more evident that I wanted to become a professional kiter one day, I, fortunately, convinced my parents to let me go to school here in El Gouna. The best thing here in Egypt is that I can go out on the water every day after school, as long as there is wind. And I take advantage of that every day. So far, I have never been bored. I also alternate between kiting, foiling, winging, pump-foiling … and there are always new tricks to learn!
The rest of my family and friends live in Germany, so I always enjoy visiting. Summer in Germany is also great: we go to the North Sea in our camper van, and we go wakeboarding. Sometimes when I'm there for a few days in winter, it's snowboarding or snowkiting. We have our ski lift, which is funny. So, as you can see, there is always something going on.
I can't say what I like the least: I always choose the best – and leave out the rest!
Freestyle, Big Air, Wingfoiling; if you had to pick just ONE, which would it be and why?
Oh, this question is not so easy … but in the end, I would choose Big Air or rather Air Style. I think it's so exciting to develop your style. You are entirely free in what you do in the air and can constantly reinvent the tricks and the routine. When people later say that this is Finn's style, I would be very proud. Yes, I love air style!
What is your favourite trick?
Hinterberger Mobe 5. I like this kind of movement.
What trick are you having the most difficulty sticking?
Double Hinterberger Mobe 5. Sometimes it works, sometimes not … I'd' love to land the trick effortlessly – even in choppy water. Sure, I have more tricks, like a 317 on my training list. But now, the contest season is over; there's enough time to learn new tricks!
Who are you currently sponsored by? How have your sponsors helped you throughout your kiteboarding career?
My sponsor in kiteboarding freestyle is Core. This was my favourite brand from the beginning, and I am very happy that they helped me at a young age and showed me that I am also a part of their team. But, with the boards, it's different! My parents own the F2 brand, and they have their production in Germany, where they make snowboards, wakeboards, skis and skateboards, and kiteboards. So from an early age, I was often there and watched and got involved. That's how my first mini boards came into being. Currently, I have developed a complete board series together with my dad. We are constantly trying out and optimising cores, flex, bending lines, materials … really exciting. And in the end, my mum designs them.
The second sponsor is Flysurfer, who supports me with soft kites because I also train and compete in racing.
Tell us a bit about your gear choices. What equipment are you riding and why?
In freestyle, I almost always ride the Impact Series from Core in 9 or 11. If the wind is not stable, I like to switch to the Nexus. In general, I prefer small kites because they turn faster, and I don't need so much power for the handle passes. Even if my technique is excellent, it takes a lot of energy to pull the bar to my body.
I also use different bars with different line lengths depending on the conditions. If the waters are flat, I ride with my super light carbon board and boots, and in choppy water, I like to do new tricks with my wood board and straps.
What are your long-term kiteboarding goals?
Next year, I want to ride all the events that are possible. I want to become a German Junior Champion again and a World Champion in my age group. But when I look further ahead: Definitely KING OF THE AIR!!! That would be my absolute dream!
How old were you when you first started kiting? Can you share your earliest memories?
I was six years old when I was allowed to kite for the first time. I clearly remember that I was pretty angry because my parents always thought I was still too small.
Up until that point, I was always flying trainer kites on the beach, and to be honest, I knew I could do it on the water as well… When I was 4 or 5, I rode with my parents on the board until I was too heavy for them. Luckily!!! Then everything happened very quickly: I got a very long leash attached to the harness, which looked like a dog leash. I was holding on to it, and I could go. After three days, I was able to do it on my own. I always remember the Flysurfer Virons; I learned with them and rode only with them in the first year. My board first had "Winnie the Pooh" and then "Lego Ninjago" – I was proud of it. When I see kids today, I always think of my beginnings.
Which professional kiter do you admire the most? Why?
Janek Grzegorzewski is great! He's a super nice guy, and I think he not only rides super stylish but also with brains. I'm not too fond of kiters who don't believe and take full risks. Risk, yes, but please think beforehand. Another person I like is Erick Anderson from Brazil. I was lucky enough to meet him in Brazil. A great kiter with an unmistakable style. Oh yes, and Tom Bridge – I love how he combines his style with air style and freestyle elements.
If you'd never discovered kitesurfing, where do you think you would be, and what do you think you would be doing right now?
That's funny! I never thought about that before!!! Then I would probably have stayed in Germany and continued to play tennis every day because that's what I like to do. I can play tennis well, which would be my sport next to kiting, foiling, waving, etc. I always say: If kiting doesn't work out, I'll become a tennis coach.
When you're not kitesurfing, what are you usually doing for fun?
I am going to play tennis and meet my friends. Whenever possible, I go pump foiling right in front of our house. I'm trying to persuade my dad to build a pumping dock for me. I love the videos of Balz Müller, whom I had the pleasure of meeting in person. Somehow everything revolves around water, or I jump on a trampoline.
If you could spend a season at any kite spot in the world, where would you choose?
I'm wavering between South Africa and Brazil. As I told you, I'm between freestyle and big air. So that's why I would choose one of these spots.
Tell us about Brazil! How was your trip?
Brazil was MEGA! It had been my dream to fly there for a long time. But unfortunately, we had to wait a year because of Corona. However, my parents knew that I wanted to train there in the lagoons, so we went together to Fabio Ingrosso and Nico Delmas' camp. It was hilarious, my parents with me to the freestyle camp!
Unfortunately, we were robbed on the third day in Taiba at the lagoon. Two board bags full of eight kites, three boards, bars, harnesses … that blew our minds, and we had precisely three kites to the third! Fortunately, Core Germany made direct contact with Core Brazil, and they helped us out with material after a few days.
That was great – our kite rescue.
The cool thing for me was that because of the upcoming GKA Freestyle Finals, all – ALL – riders were in Taiba to train, and many stayed in the same pousada. So I could see how they taught and learned a few things from them. They are all super professional, which I liked.
The last few days, we went to the World Cup in Cumbuco, which was a real highlight, and we went to Cauipe and the wave together. I was able to get to know many of the riders personally, and the Brazilians, in particular, were super lovely. We will come back next year. I hope for a wild card!
What was your most memorable kiteboarding session?
Sure, the sessions in Brazil, the absolute flat water, I won't forget that in a hurry. My final heat at the GKA Youth World Cup Final was when I became world champion. But to be honest, the sessions that come to mind are when I started out kiting with my parents. The feeling was insane, me as a kiter with my equipment – I also remember my first little downwinder in El Gouna.
What's next for you? Any exciting plans for the next year?
I will use the winter here in El Gouna to train. I already did that last winter. The wind is not as stable as in summer, and we have choppy water, but that is also good for the upcoming competitions. What I can land here, I can land anywhere!
The plan for the coming competition season is simple: competing in everything possible. I will also compete in wingfoiling, and I hope to participate in a foil freestyle competition. We have a few competitions in Germany, but I'll also take what I can internationally. In any case, I will defend my titles.
Apart from that, I hope that everything stays the way it is and that I don't get injured.
Thanks, Finn! It's been good to catch up!
Thanks, Jen! We'll catch up in El Gouna soon!
Follow Finn's journey on Instagram or on his website.
Thu 6th Jan, 2022 @ 2:31 pm
Italian/Egyptian Jen Tyler grew up on the sandy beaches of the Red Sea and has been on the IKSURFMAG & Tonic Mag team since 2017.
Featured in this Post
Comments