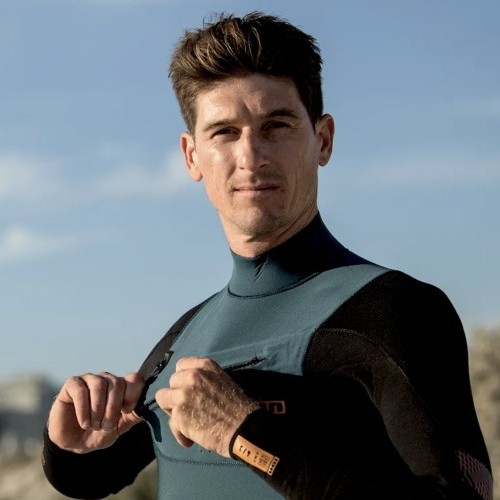 ION | The Tie Dye Collection
Features / Thu 3rd Nov, 2022 @ 6:00 pm
A tie-dye collection inspired by nature's forms and patterns has just been released by ION. Each tie-dyed wetsuit is different, coming in a one-of-a-kind tie-dye design. So, if you're searching for a new distinctive wetsuit for this season, you've come to the right place.
The Tie Dye Collection ranges from limited wetsuits, the stylish neoprene zip-top, a top-notch wakeboarding impact vest, to a high-performance kiteboarding harness. All items are designed to make you thrive in style.
Men Wetsuit Seek Amp 4/3 Front Zip
The Seek Amp 4/3 Front Zip stands for an epic stretch without compromising warmth, making it the perfect wetsuit all year round. Freedom of movement in arms and shoulders is key, whether you paddle or hold on to your kite or sail. ION uses a new rhombus-shaped outside lining to improve flexibility in this crucial area. It stretches easily, thanks to the unique structure. Additionally, recycled Eco_Stretch lining at the torso and legs maintains comfy stretch throughout the entire suit (black colourway only). The secret for optimal heat retention lies in ION's super flexible Hot_Stuff 2.0 thermo lining combined with toasty warm Plasma_Plush 2.0. On top, I_foam neoprene traps more air due to its foamy structure, improving heat retention and flexibility. Another feature that shelters you from icy showers is a small silicone print at the front zip opening area. It increases the connection between the flap and the rest of the wetsuit.
Features
Toasty Warm: Quick drying Plasma_Plush 2.0 combined with Hot_Stuff 2.0 for the best combination of warmth and stretch.
Epic Stretch: Limitless movement thanks to fewer panels and our stretchiest inside & outside linings.
Seam Sealing: Improved highly elastic neoprene tape securing every inch of lower body seams and highly stressed knee area.
Minimal Panel Design: Sweep_Cut and a continuous panel on the front and back are why this suit feels like a second skin.
For more information on ION's Seek Amp, please click here.
Riot Curv Team Series Kite Harness Men
ION's harness ergonomics perfectly fit each individual's body size and shape. The harness outline derives from height and girth, ranging from high to low, with intermediate sizes. In addition, the exchangeable Ergo_Pad on the inside offers optimal lumbar support in two profiles (each harness comes with two options – medium and high support – choose what suits you best).
The Riot Curv Team Series is the most rigid harness in ION's range (flex index 18) and offers a direct and agile feeling. An ultra-lightweight Curv construction distributes forces evenly throughout the harness. At the same time, it's flexible enough to allow for perfect freedom of movement. Non-water-absorbent Hyer_Foam contributes to the overall ergonomic fit and lightweight, while the Neoprene_Belt provides flexibility in the front. ION's sleek Spectre Bar (including the kite hook) completes the Riot Curv Team Series. Its Curv_Flaps create a seamless and optimal force distribution throughout the harness. Comes with integrated Knite_Knife Multitool 2.0 and HPL_Slider.
Features
Curv: Completely moulded CURV composite material with strong Back support and flexible side parts
Spectre Bar / KS: ION's latest innovation in spreader bar technology. Incredible flexibility and a slim outline. Including a lightweight aluminium hook.
Ultra lightweight: Thanks to its light construction combined with a clever mix of materials, this harness ranks as the most durable and lightweight hard shell on the market.
Ergo_Pad: The exchangeable Ergo_Pad on the harness inside offers optimal lumbar support in two profiles (medium and high support). For individual back
support & injury prevention.
For more information on ION's Riot Curv Team Series harness, please click here.
Neo Zip Top 2/1 Longsleeve Skin Men
ION's Neo Zip Top 2/1 LS Skin men is a staple piece for everyone who wants to add extra style points to the lineup. The long sleeve jacket is a perfect addition when riding in boardies for light protection against wind. Hot_Stuff 2.0 thermo lining increases heat retention, while Silk_Stuff offers a pleasant next-to-skin feeling. In addition, Neo Tops have a more detailed and technical construction than standard rashguards, providing 100% UV protection, efficient heat retention and a reduction in irritation and bruising often caused by the harness or surfboard.
For more information on ION's Neo Zip Top, please click here.
Collision Vest Select Front Zip
A sophisticated material mix made for ambitious riders who want to push the limit – the Collision Vest Select front zip features a unique panel design for seamless rib and spine protection. Slightly thinner paddings, light foam and highly flexible materials provide a comfortable and snug fit and great freedom of movement. We believe the optimized construction and intricate details make all the difference. In addition, the Collision Vest Select Front Zip meets CE standards.
For more information on ION's Collision Vest Select, please click here.
Discover the full collection right here.
IKSURFMAG Web Editor, Jen Tyler, grew up in the chaos of Cairo, Egypt. It was on the beaches of the Red Sea where her love for the ocean, watersports and adventure grew.
Featured in this Post
47,799
Germany
102,827
126,943
Comments