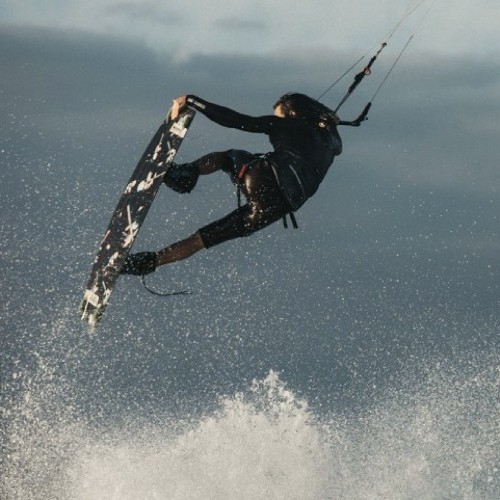 In Focus: 'The Wild Rose – Mystic X Ozzy' Collection | TechTalk: The Rose X Ozzy
Features / Sat 22nd May, 2021 @ 9:00 am
It's out and we couldn't be more excited to announce Oswald Smith's new Mystic lineup – The Wild Rose.
"This is new, and yes it's got flavourful taste. A harness with an elegant glance, boardshorts, a t-shirt and even a swimsuit. Made with great adoration, his collection has a spectrum that could not be more personified."
Mystic TechTalk: The Rose X Ozzy
M A J E S T I C   –   T H E   W I L D   R O S E
The Majestic harness has the same Bionic Core Frame as the Majestic X, but with a Roving glass fibre plate which provides bigger freedom of movement. If you're more into wave riding or freestyling the Majestic will definitely be worth your while. With soft neoprene edges, Knitflex and Fix foam, the harness will give you all the comfort you need. The Majestic has a smart Battle belt 2.0 system with Flexcovers and a Key pocket 2.0.
Features
Bionic Core Frame
Fix Foam
Soft neoprene edges
Battle belt
Flex covers with integrated safety knife pocket
Adaptive leash eye included
Suitable for Stealth bar, Clickerbar & Bananabar
Artist series
For more information on Mystic's Wild Rose, please click here.
"Sick, clean and soul empowering… But to me, it means so much more. Together with Mystic, we made a piece that has both meaning and class. A little something that helps me ride hard, bloom and send it to the fkn moon." – Oswald Smith –
T H E  W I L D  R O S E  T – S H I R T
Nothing burns like love! This oversized tee with its signature artwork inspired by Ozzy is a summer favourite.
Features
100% Organic cotton
Single jersey, 200gsm
The wild rose print at the wearer's left chest
The wild rose glitch print at centre back
Relaxed fit
Get yours, right here!
T H E  W I L D  Z I P P E D  S W I M S U I T
Be the coolest chick on the beach with this bright pink bathing suit with zip detail. Comfortable and sexy in and out of the water.
Features
80% Nylon / 20% Elastane
Single jersey 200gsm
Zip at centre front
Cheeky coverage
Get yours, right here!
T H E  P A R T Y   S H I R T 2021
Leave work behind and get the party started in this all-over print shirt. The tailored fit with stretch fabric is great for all your crazy moves on the dancefloor!
Features
97% Viscose / 3% Elastane
Allover print
Button closure
Chest pocket at wearer's left chest
Regular fit
Get yours, right here!
T H E  W I L D  R O S E  B O A R D S H O R T
Always be in style with Oswald Smith's signature boardshorts. The 4-way stretch boardshort with tethered waistband, contrast bindings, The wild rose badge and subtle inside all-over print has been designed by Capetown's golden boy! Inside the waistband you can find a message from Ozzy himself!
Features
95% Recycled Polyester / 5% Elastane
4-way stretch
Allover print
The wild rose badge at the wearer's left side seam
Tethered waistband
Patch pocket with keycord at wearer's right back leg
Outseam 18′
Get yours, right here!
To view more Mystic products, please click here.
Jen Tyler grew up in the chaos of Cairo, Egypt. It was on the beaches of the Red Sea where her love for the ocean, water sports and adventure grew.
Featured in this Post
South Africa
5,757
34,729
65,651
Comments